The Serenitea Pot is the latest system to be added to Genshin Impact with the 1.5 version update! It's basically the housing system but what does it entail? Full details as follows:
Complete "A Teapot to Call Home" quest

Requires Adventure Rank 35 and above, complete Archon Quest, Chapter I: Act III "A New Star Approaches"
Obtain "Serenitea Pot" gadget

Using the Gadget

Open it in your Gadgets to both enter and exit the realm
Exiting is also possible by switching to the Teyvat world map on the bottom right corner and selecting any waypoint or Statue of the Seven

Realms

Three Realm layouts will be available
Craft and furnish as you please to raise Trust Rank
Raising Trust Rank with the tea spirit unlocks other Realm areas and the other Realm layouts
Once unlocked, you can switch to the other Realm layouts to decorate them as well
Furnishings

Buildings, geological features, furniture, decorations, plants, animals, and more for both indoor and outdoor areas
Obtain Furnishing Blueprints from raising Trust Rank, completing Adeptal Mirror, and events. The Realm Depot and Teapot Traveling Salesman will also have some
Cut down trees, collect ore and plants and craft fabric and dye to collect materials and craft furnishings

Trust Rank

Gained from the first time you craft and obtain a furnishing
Unlocks more features and rewards

Realm Currency

Talk to Tubby the Teapot Spirit to open the Jar of Riches
Jar of Riches has a storage limit
Used to exchange for the Realm Depot

Adeptal Energy

Increased by placing furnishings
Allows faster collection of Realm Currency and more storage in the Jar of Riches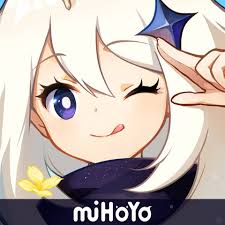 Genshin Impact
Android, iOS, PlayStation 4
Step into Teyvat, a vast world teeming with life and flowing with elemental energy. You and your sibling arrived here from another world. Separated by an unknown god, stripped of your powers, and cast into a deep slumber, you now awake to a world very different from when you first arrived.