D4DJ Groovy Mix is getting a The Eminence in Shadow Event, featuring characters from the popular light novel.
Titled The Groove In Shadow, this event sees the Peaky P-Key girls from D4DJ dressed as various characters from The Eminence in Shadow.
The event runs from May 3rd to May 9th, and as of this announcement is only available for the Japanese version of the game.
It also comes with a daily login event, letting you get up to 350 gems for logging in every day during the event.
Here's a list of characters and the Peaky P-Key girls dressed as them
Kyoko Yamate as Iris Midgar
Inuyose Shinobu as Alexia Midgar
Sasago Jennifer Yuka as Alpha
Shimizu Esora as Beta
Image Credit: Bushiroad
Image Credit: Bushiroad
Image Credit: Bushiroad
Image Credit: Bushiroad
These cards will be available in a special gacha banner released alongside the event.
The Eminence in Shadow is an isekai fantasy series about Cid Kagenou, a former human who is reborn as the villain in a fantasy world.
The series also has its own mobile game that launched in November of last year.
It joins a large roster of anime collaborations for D4DJ, which includes other series like The Quintissential Quintuplets as well as games like Monster Hunter and NieR: Automata.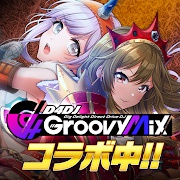 D4DJ Groovy Mix
Android, iOS
From original songs with the theme of DJ, anime, special effects, J-POP cover songs, More than 130 songs including famous drama songs, game instrumental songs, and original songs by artists have been implemented! The new rhythm game "D4DJ Groovy Mix" is here!
---
Check This Out Next
---