With the World of Warcraft: Dragonflight 10.1 update coming out on 3rd May, we got the opportunity to speak with Game Director Ion Hazzikostas and Lead Quest Designer Josh Augustine in an interview.
Interview has been edited for clarity.
One of the more welcome changes in Dragonflight, was the freedom to approach the game, in kind of play however you want on your main and then on your alts, from questing in game activities. Can we expect that sort of design philosophy to continue in upcoming patches?
Ion Hazzikostas: Absolutely. I think that's something that we've been moving towards steadily over the last couple of years. I think there's a pivot there in the middle of Shadowlands.
We realized you need to listen to much more clearly what our players were telling us about how they were looking to play the game, how they viewed their experiences as one character versus their collection of characters.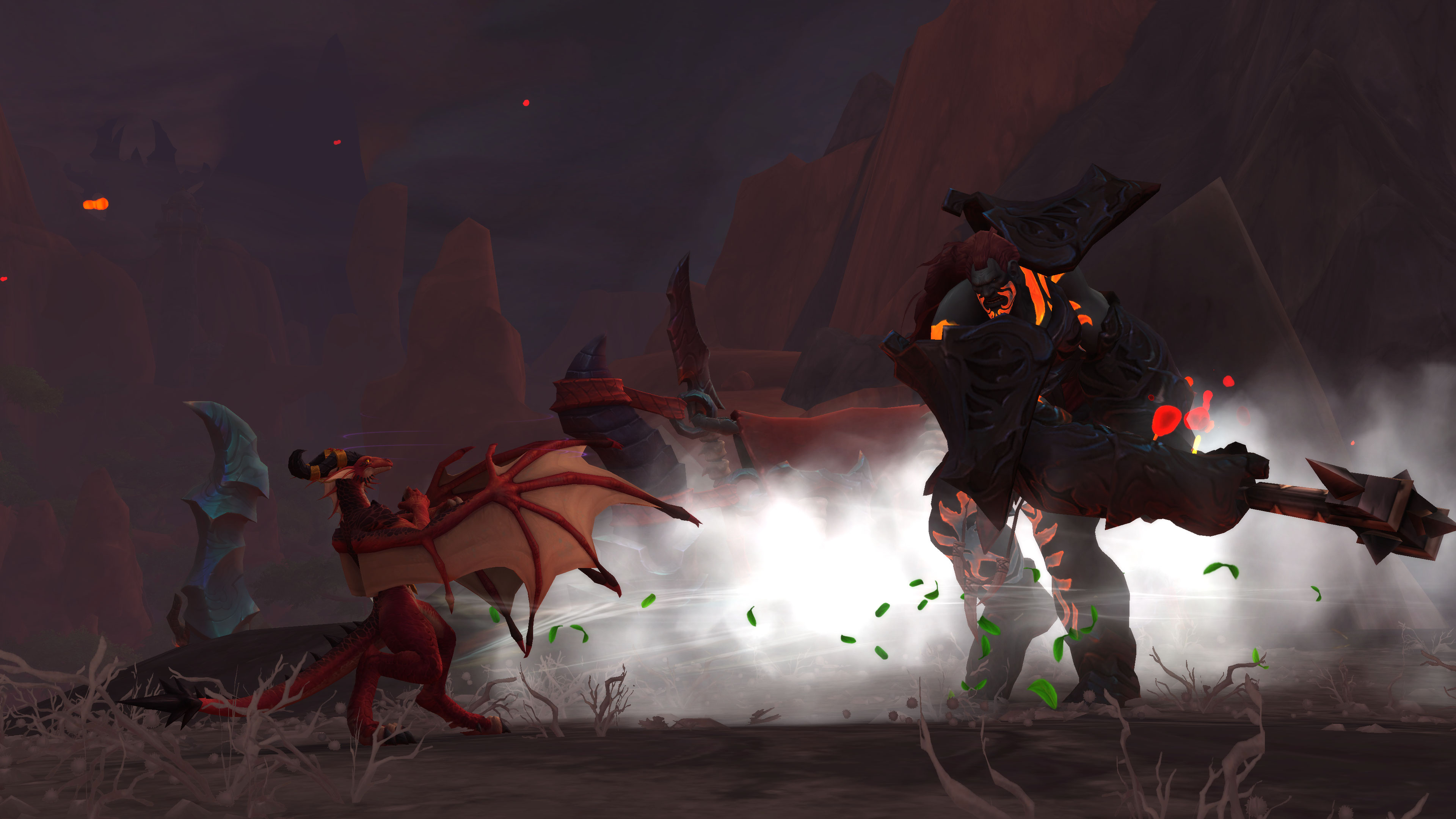 I think from the ground up when building Dragonflight systems, we've tried to keep things like all friendliness and catch up in mind, be very respectful of player's time. Think about which activities are going to land themselves more naturally to being repeated on other characters and giving a satisfying progression and a fresh experience, versus which you should be able to opt out of. That's something that we try to carry forward through everything we do.
We've noticed that in this season, you guys opt to go for the group looting system. Are there any thoughts on bringing back the personal loot system?
Ion Hazzikostas: That's not something we're planning on doing. I think the fact that for PUGs, personal loot had some upsides, which is not tremendously surprising. At the same time, group loot is something we wanted to return to, because of the unique nature of rating. We feel like personal loot is still the perfect fit for like the vast majority of the game, certainly everything you're soloing, but even in a dungeon group where there's a large pool of items.
When it comes to a raid group, it reflects a cooperative group effort over even in a PUG, some meaningful period of time as you progress through the raid together. And there are social decisions and interactions in how you assign that loot. Another effect of it is that it encourages diverse class compositions, which is another one of our goals in support of just helping the community and helping people be able to find groups.
With personal loot, we often would see you'd have groups that wanted to stack all mail wearing classes or all leather wearing classes to have more opportunities for trading loot around. With group loot, you actually want a diverse composition. If you don't have a hunter, get a hunter in case of bow drops, you're just wasting an item without them.
I think that better reflects the player base as a whole and helps create more opportunities, for classes that may not be seen, or specs that may not be seen as the flavor of the month, to find their way into these PUG environments.
We definitely hear concerns about just potential RNG, the feeling of losing rolls to others, and that's something we want to continue to improve and to look at addressing to make that experience feel better.
But I do think there's something exciting about that moment when you kill a raid boss and a bunch of things pop up and you have a bunch of roll windows where like it's an explosion of loot for the group to figure out how to allocate, versus before in personal, you have 20 people in a raid, you kill a boss, 15 of those people go up and click the boss and they get gold and that's it. That's just not as exciting an experience. Assuming we can continue to work out the kinks and that's going to be an ongoing process, the beginning of which we've seen in Dragonflight.
Touching on the armour real quick, because I love the Onyx Annulate as a gear slot, it does kind of remind me a lot of other borrowed power items of old. In 10.1, is the gear slot going to be made obsolete, or will there be improvements made, like getting more stones?
Ion Hazzikostas: Neither, I would say. It's not going to instantly be obsolete, but no, we don't plan to keep adding new gemstones or upgrades to the gemstones. I think ultimately, borrowed power is a term which is used for parallel progression, tier or expansion spanning systems where it's like, you're done collecting experience, you've hit max level, you have this alternate advancement path where you're going to get artifact XP, you're going to level up your heart of Azeroth or anything else.
That was meant to be part of you for the expansion and then be left behind. In the most literal sense, all items are borrowed power. Like you get a trinket from season one from the raid, you use it for a while, you're going to replace it, but that's just the nature of items.
At the end of the day, what we were trying to do with the amulet in 10.0.7, was make an interesting item that had its own little chase and progression as part of the Zskera Vault and the broader system of what forbidden reach was. It's very, it's tuned to be certainly for some specs very powerful, something people are going to carry into season 2 with them. They will use and have an advantage from having early on.
Some will replace it, others may not for a bit until later in the season. Eventually though there will be a better rings down the line for everyone and it's just a fun reward that was tied to this late season content update.
We've noticed some of the rare items are so rare that they barely drop, will there be potential changes to improve the drop rates for these rare items?
Ion Hazzikostas: I think the drop rates are something we definitely can adjust. By definition, we call them rare items. The intent is that they are rare, they do drop at a consistent rate. Obviously, people's experiences will vary and one player may just never happen to see it. Another player may have experience of seeing 3 in a row in their different PUGs. That's just how it goes.
Part of the goal here is to make sure there are some exciting chase rewards, things that you're hoping to see when you click on the corpse. And that's been part of WoW, going all the way back to Molten Core and hoping that you got a Ragnaros drop or a Binding of the Wind Seeker or whatever else.
So much of the loot these days, the vast majority, you have a clear path to getting. There are more ways than ever before to get, whether it's through Mythic+, through raiding, crafting specific items of a certain item level.
People who play regardless of playstyle, if they're playing at comparable skill levels, will progress towards similar item levels in the long run, particularly when you're on farm or when you're reclearing the raid for the 6th, 7th time as you're working on whether it was Raszageth last year or Sarkareth in Aberrus coming up. It's, I think it's a bit more interesting if there's something you're really hoping to see dropped from boss 3 or boss 4 along the way. So if we make that too consistent, that goes away.
Now the thing that we need to be careful of, is making sure that these rare drops aren't too impactful. We want them to be better, but when it's something like what the Raszageth Bow was in season one or the Evoker staff in some cases, like where it feels like if you don't have this item, you are just so far behind all of your peers who do and you don't have a direct way of controlling it, that starts to feel bad.
Now when it's a smaller advantage, well at the end of the day that you probably have some things that they don't have and that balances out in the long run. We do want to be careful to try to avoid repeats of the Raszageth Bow, which for BM hunters was basically above how it was scaling that we fixed halfway through the season.
Dragonflight has had some of the most enjoyable questing experience, instead of just asking us to go there and farm a certain amount of items. Are there any other sort of significantly different quest designs coming that you can talk about in 10.1?
Josh Augustine: Absolutely. It's great to hear you loving those, those were my some of my personal favorites as well as a player in Dragonflight. And that was one of the things we tried in Dragonflight, right? Trying to help tell the story of the culture through a special game system for each of the culture. So like Centaurs had hunts, Tuskarr had the feast explorers like you mentioned at the rock climbing and the cataloging and we've seen players react really positively to those. So that's definitely something we're kind of doubling down on in 10.1.
So when we go down into 10.1, there's kind of 2 kind of large friendly groups down there. One is the dragon scale expedition, who we know from up above. And so we have a public scenario with them called the researchers under fire. And that's like a large scale public scenario where it's like "Hey, it's active, the whole zone, get in here and help them try and get their research, survive and push deeper into the different areas and survive the Djaradin waves" and kind of accomplish that together.
And then the other big culture that we're going to meet down there is a brand new group called the Niffen, which are kind of like mole people underground. They love to dig. They love to sniff things out. They love to trade and barter, find things. And so the special activity that we built for them that will be a weekly activity you get to do with them, is called Sniffin Seeking.
So you meet Merritt who's like a happy little Niffen, but he's sad because when Niffen go digging, you have to go out in a buddy system, right? You need to be safe. You need someone out there to help you get out of a jam. But his buddy can't go digging with him anymore, so he's looking for a new buddy. And hey, you the player, look like a convenient new buddy, so why don't you try going on a dig with him?
And it's a brand new activity and something we're trying out for the first time here, where it's a, it's kind of, it's almost like a escape room, kind of. You go with Merritt and dig underground and you pop out in a cave together. And it's a contained little cave in there. And there'll be some puzzles you need to solve, like, oh, there's a treasure chest over there, but it's caught in a bubble and there's this thing you have to get by and you have tools with Merritt where you can use him and help sniff out clues or dig underground with him to bypass hazards. And so it's like solving the puzzle of how do I get the treasure in this cave with these clues.
Every week you can go on some dives with him, explore new areas and kind of learn more about the area,  the Niffen, and the secrets that are buried underground in the zone, all sorts of fun stuff.
The Niffen are so fun. That's like that's really what gets me excited when we're working in new zones right? It's like when you go to a new zone and you start thinking about okay who would live here? What would they do? What would they care about and it starts leading in fun new directions like this right? We've never had the Niffen before, so like yeah of course they're gonna dig underground and go exploring and they're gonna love smelly cheeses 'cause they love smells and all sorts of fun stuff to try.
Expanding on the Niffen quests, how did you guys decided to make that a puzzle series of quests and are they like randomized? Is there going to be a set amount of them already created?

Josh Augustine: We started early on with actually how a lot of our concepts start, like a designer is just really excited about an idea. So when we started seeing the art come in from the artists about what the Niffen are gonna look like right?
We're looking at this art, we start thinking ideas, and one designer particularly just got really excited about this idea of like, oh they'd go burrowing, like can we go burrow with them? What would we want to find, right? And so it started with just that nugget, but then like everything else you look at like this cool idea, "Okay, what's the best way to express that idea in gameplay that's fun for players?"
We're always doing like looking for new things because we don't want the special new feature to be go kill 20 bears in a cave with a Niffen and that's it, because that's not exciting. We want to try new things all the time, find new ways to surprise players.
When we're looking at what does it mean to go exploring in a cave, usually it's the challenges you're overcoming, trying to be safe, or trying to find something. You could do just exploring, but that's more Dragonscale Expedition. Niffen who are traders, love looking for things and bartering, so they're probably going down there to find something to scavenge.
This feature in particular, it went through a lot of iteration.  A lot of times, special features like this go through more iteration than normal. We're trying new things, seeing what's fun, what's not, getting players on the team to jump in and play test. And then it's great now that we're doing these PTR cycles to be much longer and earlier. We got a lot of time on the PTR for people to give us feedback so that we could get player feedback and start iterating on that.
It was a lot of iteration going through, trying to find the right balance, to be honest, on what's a fun puzzle. Is this a fun puzzle or that style maybe wasn't as fun, let's try this other style. This one people are loving, and we should do more like that.
There's lots of different caves you can go through. By default, you're gonna be able to do 3 a week. You can go with Merritt for free and do a cave, and then you can earn 2 more maps by doing the weekly trading with the merchants in town. And so you can get up to 3 a week where you can go do them, and those will be 3 different ones every week.
When we see Raszegeth free the other 3 dragons, we thought we would be fighting more in the second raid but there isn't. Does this means that we might get more than 3 raids in this expansion?
Ion Hazzikostas: The number of major updates, number of tiers and expansion is a reflection of the shape of the story we want to tell, the places we're going to visit. I think there's, as we've seen, there's many different approaches to the sorts of content we can deliver and the ways we can tell stories. I think that one of things we're trying to do with Dragonflight is get away from just these big monolithic patches and have more varied updates like the 10.0.5 and 10.0.7 that we've seen before, that are going to come on the heels of Embers of Neltharion. And so we want to tell our story in ways more than just raids and raid tiers.
We also want to think about how we're growing the world and the number of villains out there and the number of powerful characters out there. If every character we introduce that's a villain that ultimately we defeat immediately, we're not actually setting up the future very well, are we? We're not really growing the number of threats out there.
We want to get to a place, something we think about a lot from world building perspective, 20 years ago when World of Warcraft launched, we had this amazing catalog of villains set up by the RTS games, and we knew we could work our way up that ladder, and eventually we're gonna get to face Kil'jaeden, and then eventually we're gonna get to face Arthas and Deathwing and whoever else. Over time you kind of tick those off, and there aren't that many left out there. And I think it's something that we definitely grappled with in Shadowlands where it's like, let's invent someone new.
But as we've seen, it takes time to build them up, and so I wouldn't necessarily assume that just because a list of Incarnates has been released that we're going to go down the list, ticking them off one at a time and killing them all being back to square one and having no one left to fight at the end of the expansion. We want to set up threats that can outlive individual expansions when it makes sense.
We were wondering if you guys have any plan to change how Mythic Lockouts work, because in the current iteration, if one of the 20 PUGs leave, it's really hard to find a substitute PUG to join us, and it essentially means the end of our raid.
Ion Hazzikostas: I understand the feedback and from a PUG perspective, it makes sense. It's feedback we've heard. It's not something planning to change in the short term. Though, part of it is a signal like Mythic difficulty out of the range of options, it isn't intended to be PUG.
Now that doesn't mean that's not possible. Players especially layer in the tier and especially on bigger servers or once cross server becomes available, will do it. But out of the range of options where you have raid finder that is just solo queue up and do it. Normal and heroic that are meant for friends and family groups or pick up groups. And then like Mythic really is at its core the bastion of guild organized groups. You're wiping a lot. Hopefully you're carrying that knowledge forward so that after you learn a boss, you can quickly repeat it next time as opposed to having to relearn it every time.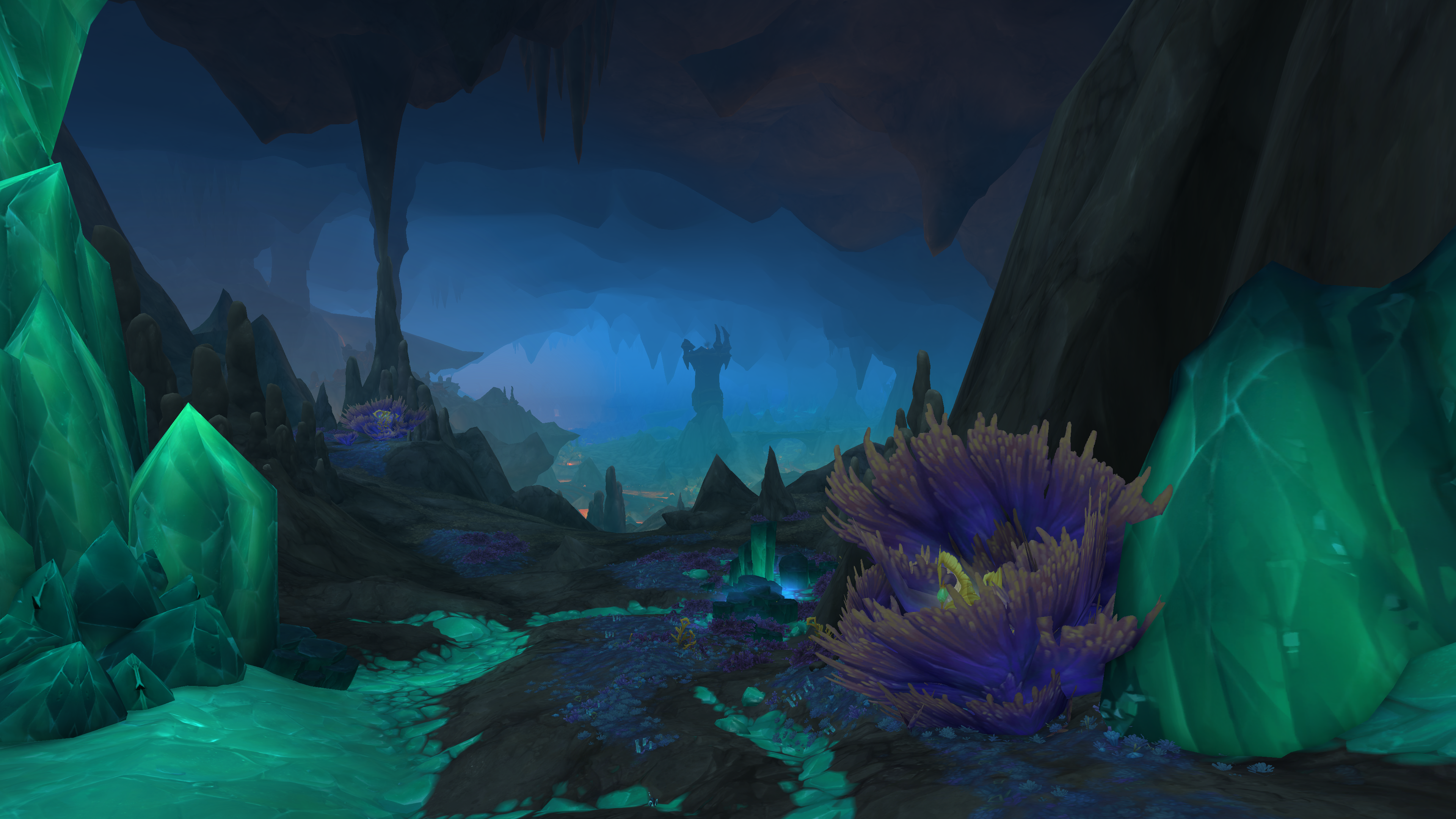 All of those things land themselves to building social bonds, wanting to find a group that you can consistently run with, even if it is on a somewhat varied schedule. One of the things that the rigid lockouts for Mythic do, is they also do make it a bit more of a commitment and a bit more of a bond when you're joining that group. Whereas another difficulties, PUG wipes a couple times you might see people just bailing. They're like "nevermind you guys are no good I'm out". Well, if you're like this, this is your lockout for the week. That's a powerful incentive if you want that loot to stick with the group and see through what you've started.
I worry that we would lose a lot of those social sticky elements if we remove that. Now, of course, it would come with more flexibility, but that's so often the trade off, the flexibility that can turn something into an easy experience that you just drop into, drop out of, also comes at the expense of the experiences and the ongoing relationship that makes friends and makes social ties and makes you want to add people to your friends list or maybe join a guild down the line.
While some of the addons for WoW can be helpful in making the visibility better, there are also some addons that feel a little bit out of the time. Where would you draw the line and say this isn't allowed, and how do you combat it?
Ion Hazzikostas: There's a few different angles to approach that form. We're aware of all the addons such as WeakAuras and everything that players are going to use and make. We never designed assuming or requiring them, in fact it's quite the contrary. We know players are going to use them, and we want to make sure that as many people's possible can have a fun, accessible experience without them at all.
We've made so many changes over the years to our in game interface, to have both visual telegraphs, but also things like big warnings on the middle of your screen or using energy bars on bosses to signal when the energy bar hits 100, they're going to use their ultimate ability that you need to be ready for; so that you don't need a DBM timer counting down exactly how long it's going to be. We hear the feedback and we understand you shouldn't require to use 3rd party tools or addons to succeed.
In terms of the player culture, if these things give any advantage, guilds and groups will require them. That's something that we're very mindful of, and so there are definitely places where we have drawn lines in the past.
We've changed our addon API to prevent things like attaching in world images to nameplates or knowing your exact position to make complex addons. There's a difference between informational addons that are simply displaying information that's already there in your client in just clearer way, so you can better understand how long your ability has left on cooldown or what is going on moment to moment.
Then there are addons that are actually computational, they're trying to solve problems for you or your raid group. If something is designed to require coordination, but an addon can instantly look at these 3 people have this debuff, assign them these markers, star runs to star, circle runs to circle, no one has to talk, no one has to do anything, the addon has solved the problem for you. Thos are a real challenge, and that's something that we have been trying to either both build things in to make them less impactful, but also look at changing what addons can do.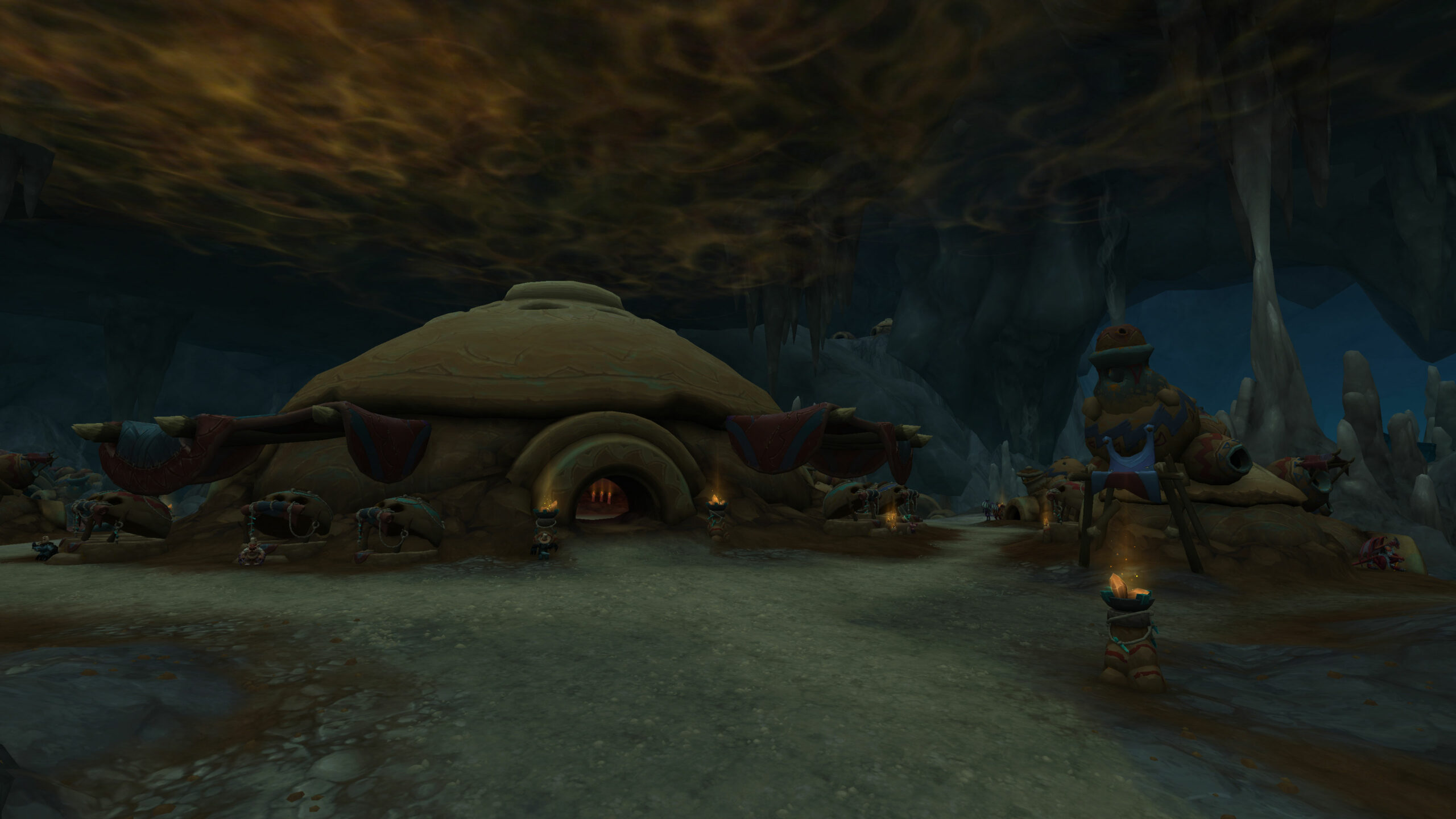 In Embers of Neltharion, we have for the first time the ability to make certain boss mechanics invisible to addons. Which means that we're using it very sparingly.  If there's something we can do that we think would be a fun challenge, a fun puzzle for players to solve, but an addon is going to make trivial, we can use this tool to require players to work it out themselves, but also tune it accordingly. Even on Mythic difficulty, we can give you more time to react, more time to respond and help level the playing field there.
The last piece about visual clarity, there's something we've really tried to stress and both our encounter team and our visual effects team have collaborated on this a lot. I think in the past, we want the fantasy of abilities to reflect what they are. That's why if something is fire, well, we want that to not just be a hard red circle, but rather to look fiery, to look like it has the flavor of what that ability is.
If you're fighting a fire elemental in a fiery space who's using fiery abilities, by default, a lot of muddiness and lacking clarity and recognizing, yes, that's a good starting point for us. But for raid encounters, where if you don't see that thing and you stand in it, it's going to kill you. Well, gameplay first is one of the values that our company lives by.
We need to make sure that we're doing the right thing in terms of clarity. So whether that's shifting the colour, having a harder outline to create more contrast, we always want to make sure that, if you make a mistake or something is going to threaten your character, it feels fair. It feels like you have the information to respond. That's an ongoing thing that we focus on.
---
We would like to thank Ion Hazzikostas and Josh Augustine for taking their time in answering our questions in regards to patch 10.1 of World of Warcraft: Dragonflight.
---
Check This Out Next
---