Blue Archive from Yostar Japan will be launching in the country on 4 February 2020 after a delay from its original projected 2020 release. There is still no news about any simultaneous global release, or a window for an international foray, so the rest of the world will have to keep waiting for now. You can check out the animated PV for the game below:
The pre-registration portal is still open for you to check out the juicy rewards you can get. To recap, here's the stuff at the relevant milestones:
10,000: 50,000x Credits
30,000: 100x gems
70,000: 200x gems
100,000: 300x gems
150,000: 600x gems
200,000: 2-star Junko
The given 1200 gems will be enough to do a 10-pull. Junko meanwhile, is an AR type, Light Armor unit whose attacks can Penetrate. She can fire in a straight line while sacrificing some of her HP, playing into her passive to allow her to be invulnerable once per battle when she drops below a health threshold as well as dealing more damage the lower HP she's at.
The homescreen UI has been changed since the closed beta which you can see in the preview image below. The official Twitter will be previewing the functions of the game as well, so look forward till the February release of Blue Archive.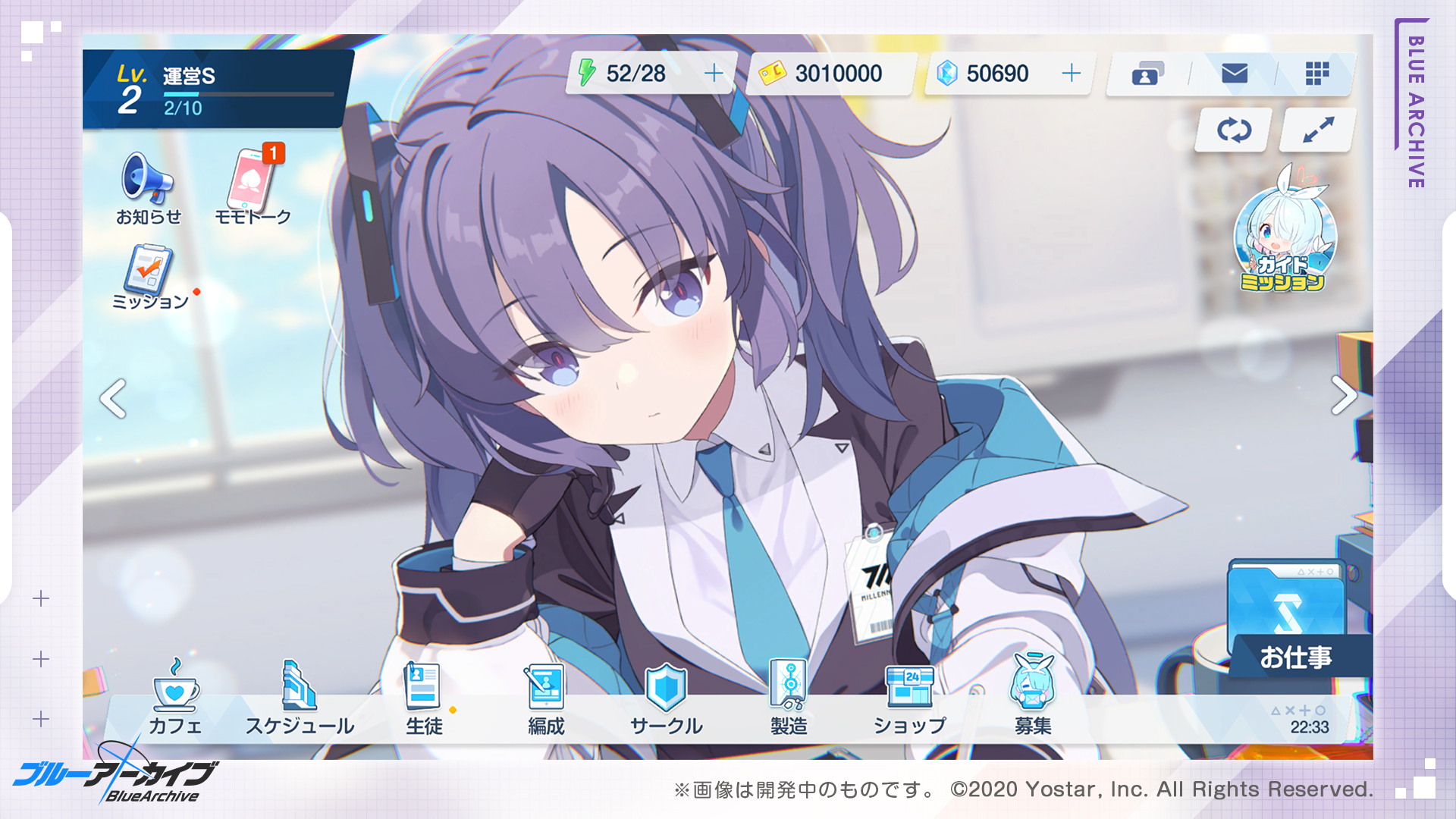 ---
Check This Out Next
---