Need for Speed fans had been itching since the last Need for Speed game, Need for Speed Payback. This year, EA promises all of those Need for Speed fans a brand new game that will fulfill the gap that they had been waiting for. Within just a few days, Need for Speed's latest title, Need for Speed Heat will breaking floors in EA's building and coming in hot for all of you to enjoy.
We got this special opportunity to try the game out first before the public release. So hold on to your seat belt and we will guide you through the journey of SPEED.
Note: I won't leak you any big things about the game but I will give you some of the parts of the game to help you guys to understand.
Need for Speed Heat is like the other games in the franchise, a racing game that will pull your soul as you immerse in the game so deep that you might forget about time. My personal favorite Need for Speed has been Need for Speed Undergrounds  (Yes, all of the Need for Speed Underground Versions). With the game constantly trying to be as realistic as possible, Need for Speed Heat has evolved to a very different game in terms of how the stats and customization works.
Need for Speed Heat has 3 difficulty settings: Easy, Medium, and Hard. Each settings from experience, increases or reduces the score targets in races and trials. The game is functional offline for single player mode, but for any multiplayer content, you will need an online connection, PS+ or Xbox Live Gold membership.
Not spoiling you the game, you like the other games, start of fresh, getting a selection of cars to start off your racing career in Palm City. After that you can drive in an open world to explore different race modes or story event. Each event will give you a currency that you will need to unlock parts for customization. At the beginning, the game will push you to race without a NOS, but just right after the first few rounds, the game will allow you to buy the part for it.
There are 3 different things to earn, level or raise:
Bank – what you need to buy cars, performance parts and clothes for your character. Can reach 0 if you get busted and fined repeatedly.
Rep – progress higher in this leveling and it unlocks new parts for you to buy with Bank.
Heat – score multiplier for night: makes your Rep soar high, as long as you come out on top.
The game after your first story segment will lead you to a decision for you to play during the day or at night.
Day
You can race in sanctioned events to build Bank. Daytime events are unlockable by increasing your Rep, except those that are storyline related or modes that you'll need to unlock. Most of the events you'll take part in are circuit race events on the streets of Palm City, but there are sprint and off-road options as well. And only during daylight hours can you can find off-road events and crew time trials (if you're playing online, more below under Multiplayer). These events will put you in a race against other skilled drivers. If you come out top, you'll earn some serious Bank to spend on upgrades, new cars and visual customization.
Night
You will be involve in Illicit racing to make your name known and reap extra Rep. At night, streets are having cops patrolling and huge traffic compared to the daytime. During the night, rewards comes in a bigger amount for those who sell their souls to the devils. You can earn whopping amount of Rep and unlock more upgrades and contents. If you feel like just driving around the open world, you will also be able to accumulate Heat. If the Heat maintained you will gain bonus Rep multiplier for your total Rep earned. If not
Cops and Chases
Cops and chases are one of the few thing being emphasized on Need for Speed Heat. Mentioned before, Heat is what attracts cops. As Heat gets higher and higher, you will start to have cops behind your backs and you need to shake them off before you get back to your safehouse.
Daytime cops will be more lenient and play by the road rules. Nighttime cops will use harsher tactics and more aggressive driving style just to run you down.
The World
The setting this time will be in a big city called Palm City. This setting has a distinct feel of a dense urban action and open world with cop chases that captures the feel of fan favorites Need for Speed – Most Wanted '05 and Underground. With the trailers showing a lot of neon lights design, the game also took inspiration from Miami to design the surrounding.
Customization and Parts
There are (as of now) 127 different vehicles in the game that is for you to earn and unlock. Breaking down into parts, you can customize each parts such as:
Structures

Engine, Chassis, Drivetrain, Auxiliary

Forced Induction
Nitrous
Handling
Engine Swaps
Exhaust Tuning
Visual Car Customization Options
Character Customization Options
You can acquire parts in 2 different ways
Level Up
High Heat and place top 5 in the race.
Crew
Like a guild system, a crew consist up to 32 players. You start out in a Started Crew that offers you the basic bonuses. If you own a crew, you can customize the Name, Crew Tag, description and pick a representative Logo from a pre-designed pool of Logos. Crew has a level system that will go up till level 50 which can be boosted by the Rep that the crew members (including you) earned.
There's also Crew Time Trials to let you challenge your friends and crew members.
Multiplayer
There's 2 different Multiplayer.
Server Invite

A mode for 16 players to play on the same server.

Party
Our review stops right here before it goes on way too long. Overall the game has a pretty decent amount of content to last for a long long time. I personally find the driving within the game are very challenging, especially when it comes to drifting with a basic car. But as you proceed and unlock more cars and upgrades, this will be improved significantly.
Okay, I need to stop here. How about this, share us about what or which mechanics hyped you up for the game?
Check out more content about EA's games here and their official website for more detailed information on the game.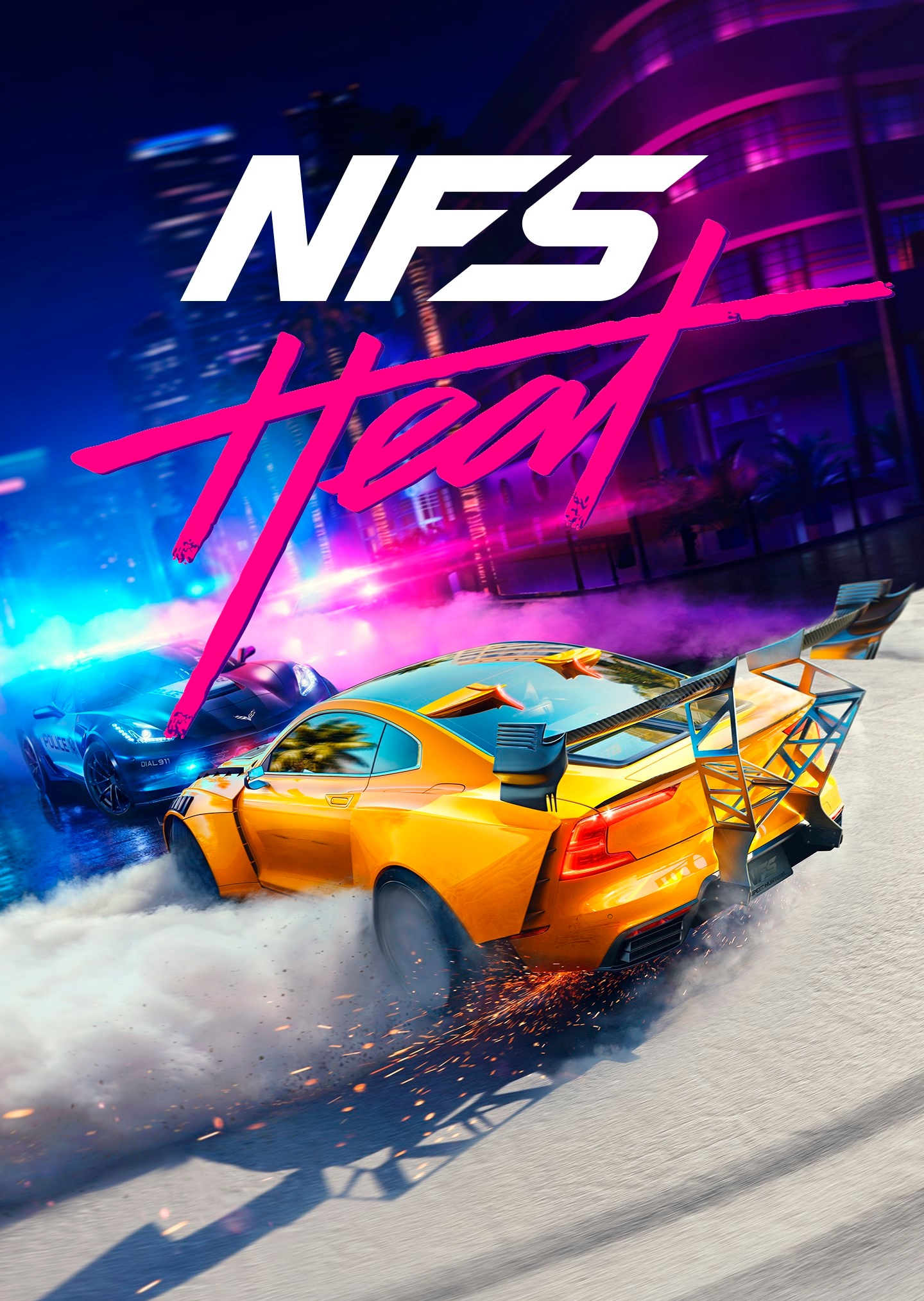 Need for Speed Heat
Microsoft Windows, PlayStation 4, Xbox One
Hustle by day and risk it all at night in Need for Speed™ Heat, a thrilling street race experience that pits you against a city's rogue police force.
---
Check This Out Next
---