Recently, our good friends at Wanuxi had the honor of inviting FunPlus' Senior Marketing Manager, WenYi for an interview to understand what FunPlus thinks about the mobile game industry in South East Asia. FunPlus had previously been successful in releasing games such as Dot Arena and League of Immortals in various countries other than China
Here's how the interview went –
Wanuxi: We would like to know FunPlus' opinion towards the mobile game industry in Malaysia. Other than publishing games, will FunPlus support the mobile game industry in other ways, for example, support the development of new games?
WenYi: Other than developing and publishing games, FunPlus has always been concerned and supportive towards indie-game developers and small development teams. The IndiePlus contest is held at the Game Developers Conference every year in the States, allowing indie-games developers to have a chance at winning $10,000, along with exclusive features via Apple Store and Google Play Store. Otherwise, FunPlus has also set up a $50M fund through PublishingPlus to help small devs in improving and publishing their games, aside from providing financial support. Many game developers have received a share of these funds, one of them being Valiant Force by Singaporean dev team XII Braves.
Wanuxi: Many players think that VR is the next big thing on gaming platforms. Does FunPlus have any plans in entering the VR gaming industry? What do you think about other gaming platforms, like PCs and consoles?
WenYi: VR and AR have been the hot topics in the gaming industry, from GDC in USA to ChinaJoy in China. VR games and equipment are continuing to emerge in the gaming industry with new ideas. FunPlus has also been very concerned about this trend, but at the same time, we are excited about how this innovation can bring about revolutionary changes to the game industry. FunPlus is constantly active in scouting out potential VR companies worldwide, and if opportunity arises, FunPlus will embrace this trend through various means. 
Wanuxi: What sets FunPlus apart from other companies?
WenYi: FunPlus focuses more on games, and we hope that every game we bring to the table are top-notch quality. Games like Dot Arena and League of Immortals that were published in SEA were both Top 10 grossing in the region. We try to befriend the players and through long-term operations, we make the best game for them. For instance, Dot Arena is going to release a 2nd Anniversary Celebration update, and for a game that has been on the market for so long, we still continue to give our users fun surprises. 
On a side note, FunPlus is very friendly towards development partners, and we provide a lot of help and support during pre-release stages of games. Even for small dev teams like XII Braves, we also hope to help them achieve an IP. For example, we have helped them to organise press conferences, engaged top Japanese voice actors, and also arranged exposure at big events even before the game's beta testing stage.
Wanuxi: FunPlus publishes games throughout SEA region, but we would like to know whether there is a difference a in Malaysia compared to other countries in SEA?
WenYi:  There are a few elements we need to take into consideration when we are publishing games in Malaysia. First, the population consists of 3 major races, i.e. Malays, Chinese, and Indians. For the Chinese population, there are some players who are only familiar with Mandarin, while others may be more comfortable in English. Therefore, our marketing materials are always available in 3 different languages – English, Malay and Mandarin. Also, since Malaysia is an Islamic country, we need to be careful about the choice of costumes for our game characters. For example, we have made some changes to the original character designs of Ember and Naomi in Dot Arena to make them more conservative. 
Players in Malaysia are very attentive about service and communication, and they like to gather and have offline events.  We have held many offline events in Malaysia to receive player feedback about the game, and hence,  many players have made friends IRL through these events. This is one of the events that we have held, you can tell that the players are extremely passionate about these events:
Wanuxi: What does FunPlus have to say about eSports? There are currently a few games by FunPlus that are suitable to play competitively, would it be supported?
WenYi: eSports is an arising trend, but in SEA, competitive mobile games are scarce. To enable competitive mobile gaming, the game has to be well-balanced, and it is not an easy task. A good thing about Dot Arena is that it is one of those games that meet the requirements of competitive gaming, and we have held the first mobile game competition in SEA, the DA Master. It was well-received by the community. Every country in the region sent their top 3 representatives to Malaysia to take part in the grand finals. Many audiences even flew in to Malaysia just to support the tournament. I would like to take this chance to sincerely thank them for their support towards FunPlus. If our next game includes eSports elements, we will consider doing it.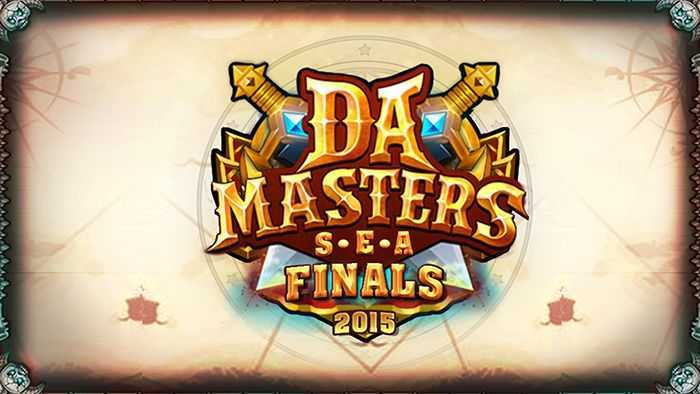 Wanuxi: How about Pokemon GO, arguably the most prominent game today, what do you think of it? Will the game last?
WenYi: FunPlus has always believed that emphasis on technical innovation and gameplay has a crucial impact towards the success of a game, and Pokemon GO is a classic example. It is a groundbreaking innovation for the future of gaming.
Wanuxi: Care to give some word of advice to aspiring game developers?
WenYi: Game development is an interesting yet competitive industry and innovation is becoming more important, Whether it is the genre or gameplay-wise, the key is to surpass the rest of the competitors. Also, a game's success depends on a multitude of things combined, such as basic gameplay, localization, the market, the community, and the service. All these require a large amount of human and capital resources and years of accumulated experience in the global game industry. FunPlus has a lot of experience in this aspect, and we hope that we can help many other developers succeed.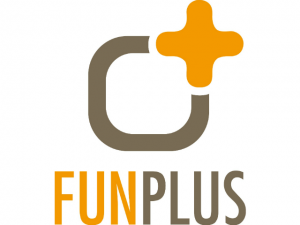 About FunPlus
FunPlus is a global leading social and mobile gaming company that creates fun games and builds communities across multiple online and mobile platforms. One of the company's signature games, Family Farm, is enjoyed globally by over 4 million players each day. FunPlus has over 200 employees and has offices in San Francisco, CA, and Beijing, China.
---
Source: Wanuxi