As it turns out, the new apparent forms of Wargreymon and Metalgarurumon that we saw from the Digimon Last Evolution Kizuna trailer were Ultimate forms of Agumon and Gabumon! Their official names have also been revealed: Agumon, Bond of Courage and Gabumon, Bond of Friendship. Both are stated to be legendary, final evolutions, achieved after countless possibilities.
For reference, most Digimon are able to go through the following Digivolution levels:
Baby I
Baby II
Child
Adult
Perfect
Ultimate
These are Kenji Watanabe's illustrations for the duo, whom we'd surely be seeing in action for ourselves soon enough when they reach worldwide theaters. For us in Malaysia, the earliest we can expect it will be 16 April 2020. Besides that, it would seem that Agumon and Gabumon will also be receiving Ultimate Image figures as announced by Bandai in the coming future. Keep an eye out for the prototypes!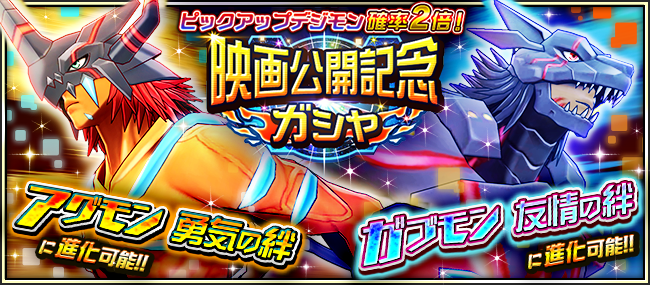 The Japanese version of Digimon ReArise also has a gacha featuring these forms of Agumon and Gabumon too. Of course, you might be wondering how the Japanese audience feel about Last Evolution Kizuna. Going by the website you can check out here, the average evaluation is a whopping 4.9 out of 5!
We'll be looking forward to the movie ourselves to find out if that hype is real!