Top Clans 2020 is how Netease way to keeps the esports momentum going in Southeast Asia, bringing you one of the biggest esports tournaments of the year, with extravagant prize pools, multiple game titles, and a prestigious production value, in a full play-at-home, online format.
From 25 September 2020 onwards, players will be competing in five titles: Rules of Survival, DOTA 2, MARVEL Super War, TEKKEN 7, and NetEase's newly released game, Tom and Jerry: Chase. Esports has an advantage in that unlike traditional leagues that have been halted since the COVID-19 outbreak, it can continue to adjust and prosper with online tournaments.
Netease is launching their #ThisisPassion campaign, aiming to share the stories and experiences of industry stakeholders. NetEase will continue to uphold their philosophy of 'ingenuity and innovation', and work with many partners around the world to create high-quality games that can be shared and loved by players. Passion is what drives people to stream, to look to being the next esports athelete, and the viewers who see them play.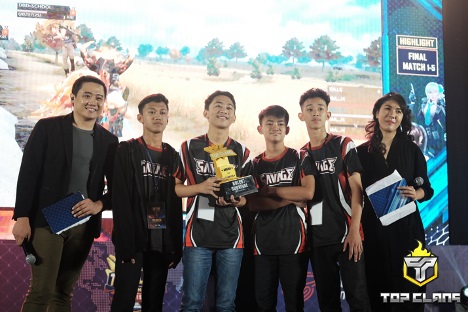 That's not forgetting platforms and services like Twitch, NimoTV, eGG Network to bring all the action to those at home for Top Clans 2020. Other partnerships include
We also can't overlook the invaluable contribution of various video live streaming platforms and services such as Twitch, NimoTV, eGG Network in helping NetEase bring all the esports and gaming action at the comfort of our homes during this pandemic. NetEase partnered with these streaming platforms to ensure that everyone can continue supporting their favorite teams and players this upcoming Top Clans 2020.
Other partnerships include Likee, a global short video creation and sharing platform and famous video making app, as well as Kumu, a Philippine community platform where you can get paid by becoming a live streamer, win cash prizes by playing live games, and make money by participating in various promotions, which are great testaments to the exceptional growth of esports in Southeast Asia.
The unity of game developers, publishers, brands, esports pros, and even casual gamers, has enabled the esports industry to prove its resiliency compared to other professional sports. Thus, esports continues to thrive, and NetEase is at the forefront of that together with all of these industry leaders behind them to continue providing the best competitive and viewing experience for everyone.
It's not easy to take the leap to start the journey in esports. Therefore, NetEase is taking the initiative to recognize the warriors behind these stories and inspire the world with their stories. Everybody is invited to submit their #ThisIsPassion stories to [email protected] and be part of this campaign.
Be sure to check out the official Facebook page as well for all the latest news in the lead up to the event.