Diablo Immortal has launched worldwide for most territories, and there have been quite a few points raised regarding the game's monetization. Thing is, as a mobile first title, with the ability to play on PC, as well as being using the free-to-play model, there will always be some form of this.
However, the launch means that the world at large can see the in-game shop. Some discussions around it would go as far as to call it "pay to win". The definition of "pay to win" itself could differ from person to person, presumably depending on how deep your pockets are.
So, what's the whole deal with the monetization? It's time to check out what's for sale!
WHAT CAN YOU BUY?
First of, let's see what you can get with your real world money. I touched on this in my early impressions of the game, going through the various tabs of items available. In summary:
Bundles: Can contain cosmetics, premium currency (Eternal Orbs) packaged together as high value packs
Crests: Loot modifiers for Elder Rifts
Cosmetics: Fashion wars
Services: Additional daily bonuses on purchase of the "monthly pass" (Boon of Plenty), paid tracks for the Battle Pass
Currency: Directly purchasing Eternal Orbs, which can be exchanged into Platinum (used in specialty shops, Market)
Materials: Reforge stones to randomly modify bonus attributes of a particular "family", providing boosts in percentages
MATERIAL
FAMILY SET BONUS
ATTRIBUTE LIST
Wildfire Stone
2% chance when defeating enemy to summon fireball-spitting Hydra.
Primary Attack damage increased ( 2 - 4% )
All skill damage increased ( 1 - 2% )
Damage done to enemies below 30% Life increased ( 2 - 4% )
Critical Hit Damage increased by ( 1.5 - 3% )
Heal party members for ( 1 - 2% ) on death
Jolt Stone
2% chance of Immobilizing enemy when attacked.
Damage taken from players reduced ( 1.5 - 3% )
Damage taken while suffering loss of control reduced by ( 2 - 4% )
Cheat Death chance increased by ( 3 - 6% )
Duration of beneficial effects increased ( 2 - 4% )
Slow resistance increased by ( 3 - 6% )
Tremor Stone
Primary attacks have 2% chance to inflict 246 damage and Stun nearby enemies for 1.5 seconds.
Primary attacks reduce enemy healing by (4.5 - 9% )
Primary attacks have ( 1 - 2% ) chance to reduce enemy Attack and Movement Speed
Continual damage taken reduced by ( 3 - 6% )
Stun resistance increased ( 3 - 6% )
Knock away resistance increased ( 3 - 6% )
Vengeance Stone
Primary attacks have 2% chance to increase all damage you deal by 100% for 1 second.
Attack Speed increased by ( 1 - 2% )
Damage to players increased ( 3 - 6% )
Damage to demons increased ( 3 - 6% )
Damage to enemies suffering loss of control increased ( 2.5 - 5% )
Damage to shielded enemies increased by ( 3 - 6% )
Barrier Stone
2% chance when attacked to gain absorption shield for 6 seconds.
Damage to undead increased ( 3 - 6% )
Maximum Life increased ( 1.5 - 3% )
Damage taken from nearby enemies decreased by ( 1 - 2% )
Block chance increased by ( 1 - 2% )
Fear resistance increased ( 3 - 6% )
Ravager Stone
2% chance to cause enemy corpse to explode on defeat, damaging all nearby enemies.
Healing potion cooldown reduced ( 1 - 2% )
Life regeneration increased by ( 0.5 - 1% )
Damage to elite enemies increased ( 3 - 6% )
Damage done by your summons increased ( 2 - 4% )
Damage taken by your summons increased ( 2 - 4% )
AN UPPER LIMIT, WITH A CATCH
As Force Gaming points out, the offensive and defensive rating on the equipment in-game is capped to a maximum of 10%, so you can only ever be that 10% stronger. So, there should be no issue since that's a hard limit you can't pay to overcome, right?
Referencing Gregg2G's coverage, the issue is that this does not seem to take into account the bonuses you can obtain from Legendary Gems, apparently providing up to 50% increase in attributes, per piece, for up to a 300% boost. Said gems are presently only obtained from empowered Elder Rifts, requiring Crests, of which you can buy an unlimited quantity of. Without paying, your odds are 10% solely off the free Rare Crests you can get.
Furthermore, the Legendary Gems can go up to 5-star rating. There is a "pity" system which will grant you a 5/5 gem, should you go 49 runs without one. This would roughly set you back $200, for a base gem. The gems themselves can be further upgraded when fed into each other, for more attributes and additional sockets in which to put gems.
This brings us to Resonance, which you can see below as providing further bonuses to both base attributes and additional resonant attributes. If you can socket high rarity gems into another high rarity gem, the corresponding resonance bonus you can get can already be much higher even without fully investing into their upgrades.
THE KICKER
Now, even if you wanted to put the issues regarding the monetization aside, Diablo Immortal is not available in Belgium and the Netherlands. This is because of the "lootboxes in the game are against the law in your country, so unless the gambling restrictions change, the game will not be released in the Netherlands and Belgium". While you could argue that nothing in the game is explicitly labelled as a "lootbox", the legislation in the Netherlands and Belgium appear to hold the view that the game does indeed contain gambling elements.
Even if you want to take this post jokingly, the possibility of a single attribute taking $50,000 to max out completely sounds mind-boggling, wouldn't you agree?
CONCLUSION…?
At time of writing, Blizzard has not issued any statement regarding this feedback. I can truly understand the need for monetization, because after all, Diablo Immortal is a free to play title, and you can expect these games to find some way to keep the lights on. How far they go with it, is usually the difference.
For what it's worth, the game is polished, runs well, and unfortunately, not officially available in Asia Pacific just yet. Playing it solely for the experience is fine and all. It's up to you to decide how much you're willing to "invest" into it. The stat difference is more than likely only ever going to be really important to hyper competitive people considering the presence of leaderboards and PVP elements, with the spending concentrated into the top 1%, like as a competitive tax. They have also gone on record saying that they will not sell boosts or skips, which has been kept in the launch build.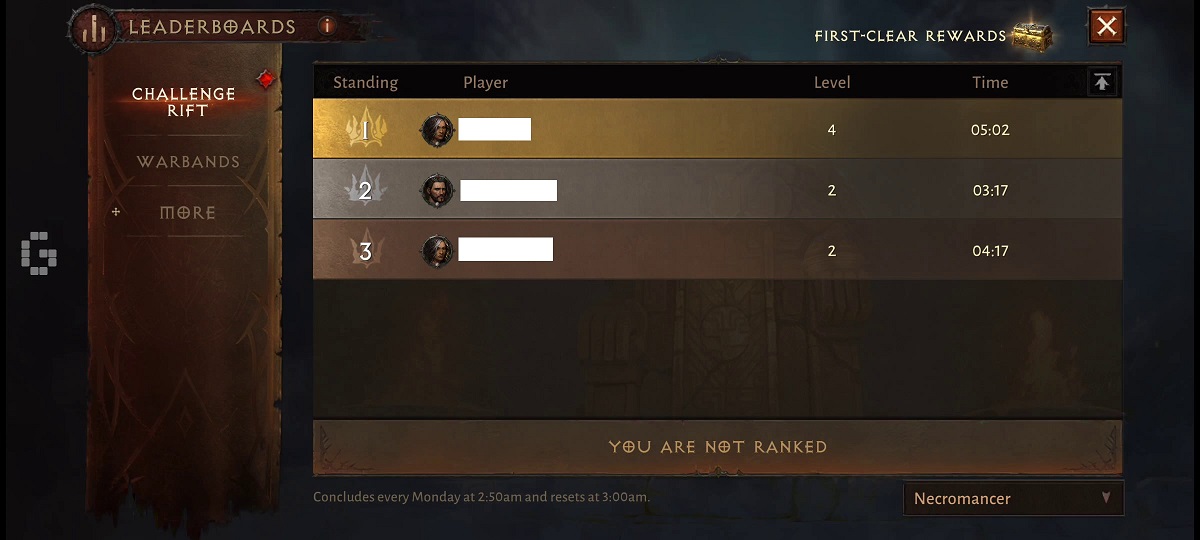 That said, the sheer potential gap in power between paying and non-paying players could see non-paying players getting shafted in cooperative content, should any party decide their numbers aren't good enough. Spending does not have to instantly drop you in the end-game, but when you remember Diablo as a series has often revolved around loot, that guarantee for better stuff is extremely tempting. Who doesn't like getting the shiny? Needing to pay extra when the core gameplay loop is the optimization of loot, however, is not it.
With all that said and done, the hard limit for base attributes is a good starting point. However, money allows you to push past that limit, and THAT is the crux of the problem.
Diablo Immortal
Android, iOS, Microsoft Windows
Diablo Immortal™ is a brand-new mobile game from Blizzard Entertainment. A genre-defining action role playing game series set between the events of Diablo® II: Lord of Destruction® and Diablo III®.
---
Check This Out Next
---