HoYoverse revealed that its action gacha game Honkai Impact 3rd will be receiving a brand-new chapter in the form of Part 2.
As revealed during the Tokyo Game Show 2023, Honkai Impact 3rd is unfolding a brand-new chapter of Part 2, taking players on a new adventure in February 2024.
Honkai Impact 3rd Part 2 marks a new step, a journey from the planet Earth and moon to the solar system where players will be playing as a team support named "Dreamseeker", embarking on an adventure together with new characters of different cultures.
Apart from a new main story, HoYoverse also noted that the combat system will also be receiving changes, enhancing the experiences during battle.
Part 2
In the previous story of Part 1, a mysterious energy known as Honkai corrupted the world, and Valkyries, a resistance of brave girls, led humanity into a war for survival.
In the upcoming Part 2, Honkai Impact 3rd will start a new journey, providing fans and newcomers with fresh experiences.
Now, players will follow a new main protagonist and characters with unique appearances and personalities to go through a new story on the planet Mars that integrates scenes and combat together.
Contrary to popular belief that Mars is inhabitable, civilization and nature have developed there, and people are hanging out in bustling commercial streets.
There is more than meets the eye, and there may be secrets behind the daily lives of the residents of Mars to be discovered.
Combat Enhanced
Additionally, Part 2 will also be updating the 3D action gameplay of Honkai Impact 3rd, now adding the ability for characters to jump freely, leading to a variety of new challenges and combat tactics.
There will also be a new combat mechanic called the "Astral Ring", which enables simultaneous burst skills of various characters when unleashed, granting a more accessible and direct option to achieve burst damage.
Furthermore, HoYoverse will also be improving the enemy monsters, in terms of their diversity, combat mechanism, and AI.
As shown, the enemies will no longer be simple-minded opponents and will react in more diverse and intelligent ways.
Honkai Impact 3rd is expected to receive the Part 2 update sometime in February 2024, but no exact date has been revealed yet.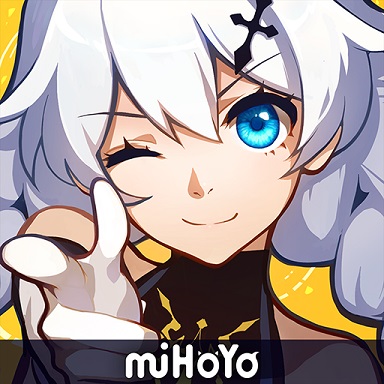 Honkai Impact 3rd
Android, iOS, Microsoft Windows
"Honkai, a mysterious force that annihilated human civilization on several occasions, has re-emerged in this once peaceful world..." A squad of young girls burdened with the very last hopes of humanity must fight for survival in this apocalyptic world filled with zombies and Honkai beasts. As the Captain of the Hyperion, you must lead these girls into battle against zombies and Honkai beasts in various locales around the world. Experience the girls' unique personalities, challenge and conquer various raids and stages, and enjoy the rich storyline of the Honkai Universe! Join the Valkyries and fight for all that is beautiful in the world!
---
Check This Out Next
---