Speaking of "soon", Tales of Crestoria has announced that players may pre-install the game! The Twitter announcement simply provides the following notice:
Depending on your device, you may now install the app from either the App Store or Google Play. However, the app is currently undergoing maintenance in preparation for its official launch. Please wait for our notice announcing the launch of the app.
There will also be the ability to select a SSR or SR from a list of 17, with four of them revealed: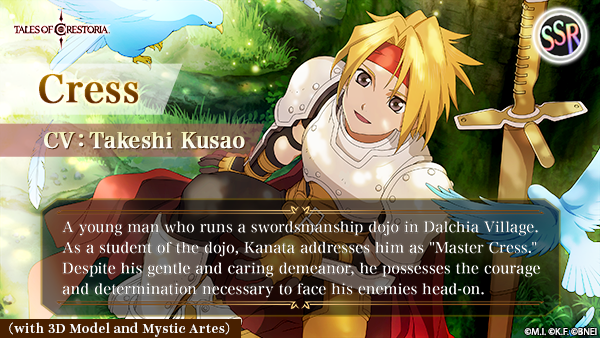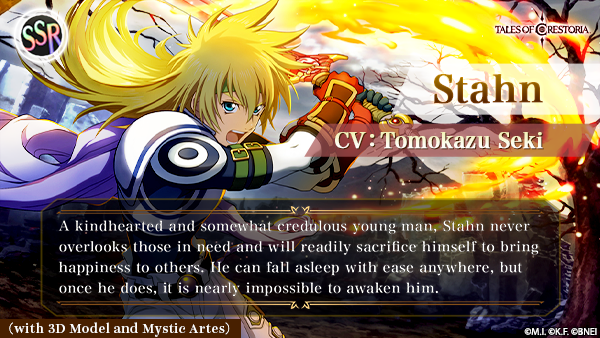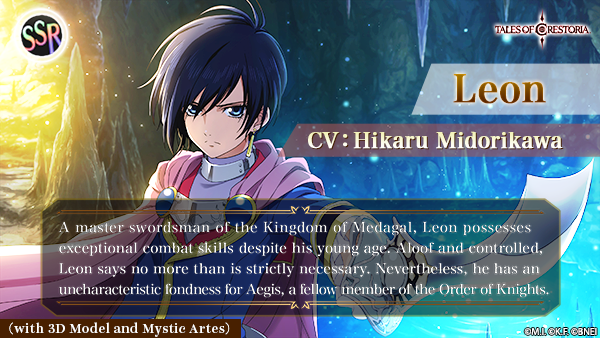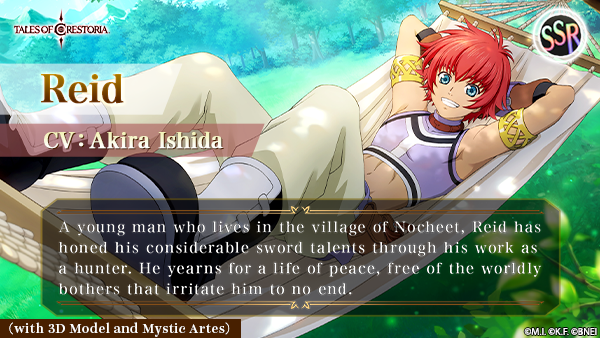 The official account notes that the Tutorial Select Summon does not apply to the main characters, namely, Kanata, Misella, Vicious and Aegis, whose SSR illustrations have also been revealed. Their SR versions will be obtainable through playing the story.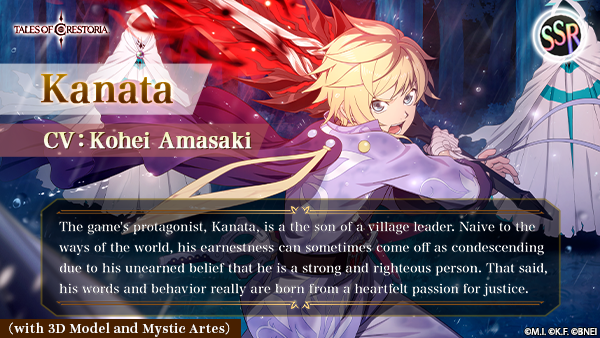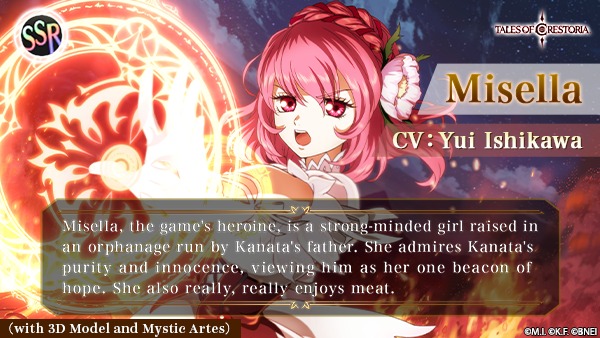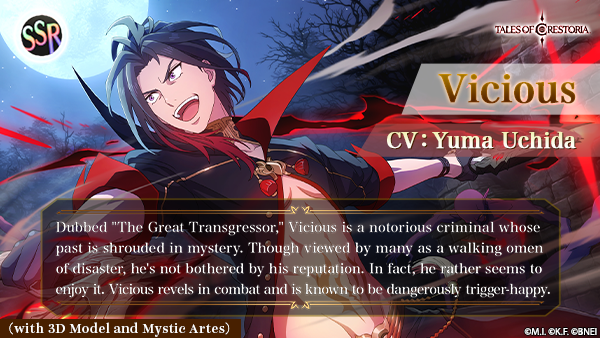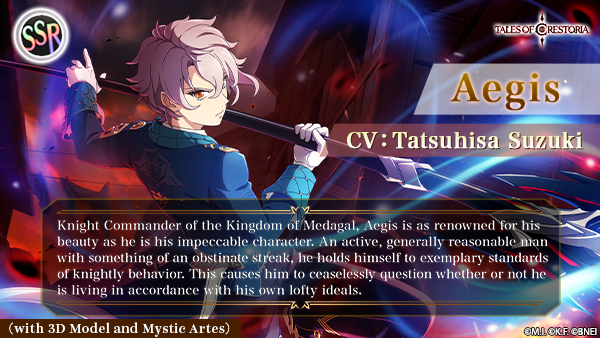 Yuna's and Orwin's illustrations have yet to be revealed, though they are also ostensibly part of the main cast.
Meanwhile, Twitter has decided the accessories everyone will be getting in the game: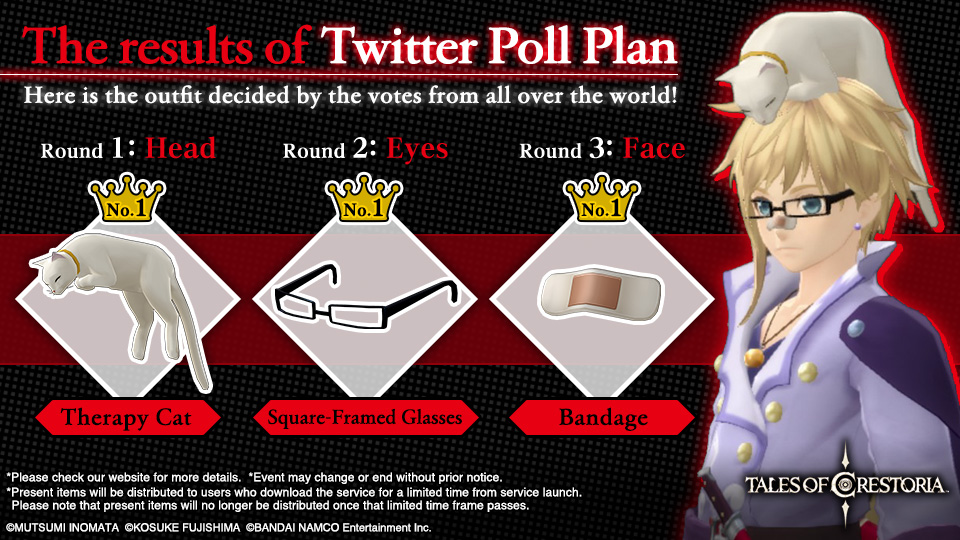 Some users have noted the release date has changed to 15 July, but at time of writing, there's no indication of when the maintenance will end. Check your devices and see if you can pre-install Tales of Crestoria and stay tuned.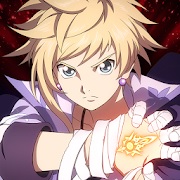 Tales of Crestoria
Android, iOS
Live. Even if it's a sin. TALES OF CRESTORIA is a brand-new Tales adventure for mobile! Step into this epic anime RPG game set in an original Tales series world, featuring a dramatic storyline and brand new characters! Experience this anime/manga adventure as Kanata and his allies fight to survive through the fantasy world of Crestoria while bearing the weight of their past sins.