Okay, I get it. Genshin Impact's Teyvat is beautiful, almost achingly so. The world is massive, there's chests, waypoints, monsters, shiny items strewn in practically every corner imaginable. Is there hardly any wonder why people were highly anticipating the game's launch? After three closed betas and an initial open beta / soft launch in China, the game finally released to the world at large on 28 September 2020.
A combination of ping – even in the Asia server – and wanting to avoid burning up my PC, I've had to play on Low to be safe, but looking at my screenshots, I can hardly tell the difference. My game still freezes sometimes but I will give the game a break; it's new, and miHoYo should be working on optimizing it over time. Hey, that sounds like the closed beta all over again, but anyway. Here we go, full release review! You can refer to the closed beta impressions for more context too.
THE DAILY MOTIONS OF TEYVAT
Give or take at least 20 hours on and off the game, I completed the main story's prologue (!) and achieved Adventure Rank 20. At this rank, I'd figure most of the things would finally be open up to you, which is good: my journey to rank 20 was full of complaining as my co-workers can attest to. It's a decent amount of grind, so as much as I wanna take it casual, it's tough when so much is gated behind a certain adventure rank:
AR 12: Unlocks daily commissions
AR 15: Unlocks first ascension for characters
AR 16: Unlocks co-op
AR 20: Unlocks battle pass, increases world level for better loot/tougher enemies
… and so forth, including story quests. Climb, swim and glide your way to the relevant elemental-culi to hand over to the Statues of the Seven for more EXP, goodies and character stamina, plus swapping your main character's element (currently only Anemo and Geo). They can also heal your characters to full and resurrect them, though it's limited to the energy the statue has left which recharges over time. A free heal is a free heal, and it has quite a lot of energy, so it shouldn't be running out too quickly.
The whole gameplay loop is actually quite enjoyable, moving from point A to point B for quests or wherever my wanderlust takes me. I'm not usually one for open-world games where exploration is highly encouraged, so the fact it actually keeps me going – even with complaints – deserves some credit where it's due.
Resin, the game's refillable energy / stamina system, recharges at a crawling 1 point per 8 minutes, and it's capped at 120. Leyline Blossom encounters take 20, daily domains – essentially instanced trials – take another 20, Elites use 40… in any case, that will scarf down a lot of Resin and won't recharge fast enough unless you use Primogems, one of the game's premium currencies, which itself is capped at 6 maximum refreshes. It puts a dent in the routine for hardcore farmers, but the more casual players wouldn't mind.
Right now, making the "right" party composition is pretty limited as there aren't that many characters yet. However, when you do get there, having a certain number of characters of differing or same elements will provide bonuses, dubbed "Elemental Resonance". While the main character can be flexible and be attuned to any element (currently, only Anemo and Geo are available), the rest are fixed. You don't need to have the main character in your party either, unlike say, Granblue Fantasy.
With the array of elements available, this ties into the elemental reactions. There are brief tooltips on the elemental reactions, while I personally prefer to experiment with them myself. I'm sorely needing another Electro user to counter Geo enemies if I'm going to keep sending Lisa off on expeditions…
MORA MAKES TEYVAT GO ROUND
Plenty's been covered in the closed beta impressions, except for the monetisation. Let's face it: the rates are abysmal in the game. There is fortunately a guarantee / pity system unlike certain notorious gacha games I could mention here, but it just leaves a bitter taste in my mouth especially with the pool diluted with weapons. You get Primogems from completing various challenges and achievements, and at 1,600, that's enough for a full 10-pull.
While I myself play the game without a focus on getting currency for the gacha, it would be remiss of me to not bring it up since whether you like it or not, it is, in fact, part of the game, however big or small. You have Primogems (obtainable for free), and Genesis Crystals (paid). Then, there's Intertwined Fates for use in limited-time banners, and Acquaint Fates for regular gacha. It could have been Acquaint or Intertwined Fates for the gacha instead of separating them, but that's how they roll.
There's also the battle pass, which naturally has a free track and paid one. I think it's pricey for something I have to grind for, and of course there's the option to buy levels, and getting the pack that comes with battle pass levels gives you access to more goodies.
No matter how much you want to justify the gacha by saying freely available characters are just as strong if not stronger than gacha characters, I don't feel that it's a good deal: characters are not guaranteed, and even if you get a character, you need to get them another six times to max out their potential. To obtain a 4-star character/weapon from the shop, you need to obtain at least seventeen 4-star characters and / or weapons, be it duplicates or new ones. Sounds a bit of a tough order if you're not spending money, at least right now.
WHERE THE WINDS TAKE YOU
We'll have to see when version 1.1 hits, but for now, since I can't spend 10 hours a day to grind through the Adventure Ranks, there's still so many things I can do so I'm not short on content. I run around to find random quest NPCs, complete them and look out for the -culi to offer to the Statues of the Seven. There are things I can still nitpick like:
Need quick swapping characters or parties
No button to quick pick-up of all items
Looking forward to more optimization due to frequent game freezing
I do genuinely enjoy the game a lot, perhaps surprisingly so, but I will be critical of the things I dislike about it, practically launching into a tirade about the gacha. It's tough to play the game casually because of how many things are gated behind Adventure Rank. Maybe there could be a way to help those who have less time to grind to get ranks faster without paying, who knows?
It's just been roughly a week since the game launched. I will hope they will give out free characters like how launch has Barbara's debut on reaching Adventure Rank 20, so that it'll be a mite easier on players who opt in later. There's lots of room to grow with how new Genshin is, so I'll be looking forward to see miHoYo will put in next.
P.S.: Please give me another Electro character, thank you.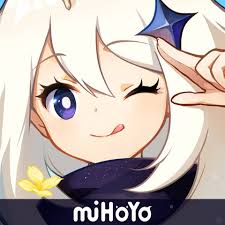 Genshin Impact
Android, iOS, PlayStation 4
Step into Teyvat, a vast world teeming with life and flowing with elemental energy. You and your sibling arrived here from another world. Separated by an unknown god, stripped of your powers, and cast into a deep slumber, you now awake to a world very different from when you first arrived.
---
Check This Out Next
---