The long-awaited rerun of the Nier RepliCant collab event in SINoALICE is near, as the in-game notices have revealed new characters and more. The event goes live tomorrow at 8.00 am UTC, June 22, 2021 after the scheduled maintenance.
A total of 3 NieR RepliCant STEP Grimoires will be available. All of these banners guarantee a featured SR weapon after every 5th pull, or step 5 as the game calls it.
The first banner is Forgotten Bookmarks. This banner is split between two parts, 1st Night and 2nd Night. Emil & Grimoire Weiss/Sorcerer and Devola & Popola/Paladin will make their debut in 1st Night, while Kainé/Crusher and Strange Girl/Mage will debut in 2nd Night. These are entirely new characters who have not appeared in the Japanese version of the game.
The second STEP Grimoire is Bookmarked Memories: Rebirth. This banner adds the NieR RepliCant characters who first appeared in the rerun of the event in SINoALICE JP. They are King of Facade & Fyra/Paladin and Yonah/Sorcerer.
The third banner is Bookmarked Memories: Return. This banner brings back the characters from the original NieR RepliCant event in Global. Kainé/Breaker, Young Emil/Mage and Devola & Popola/Cleric will be available in this banner.
Finally, there will be two paid classes, Boy Nier/Sorcerer and Three Little Pigs/Replicant who will be available in the shop.
Stay tuned to the SINoALICE Twitter account for more updates.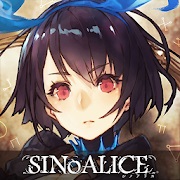 SINoALICE
Android, iOS
Fairy tale characters fight to "revive their author". Enter the dark world of SINoALICE as imagined by Yoko Taro (Drakengard, NieR).