Gobta finally has a 5★ version in That Time I Got Reincarnated as a Slime ISEKAI Memories, but is he as overpowered as his fans think?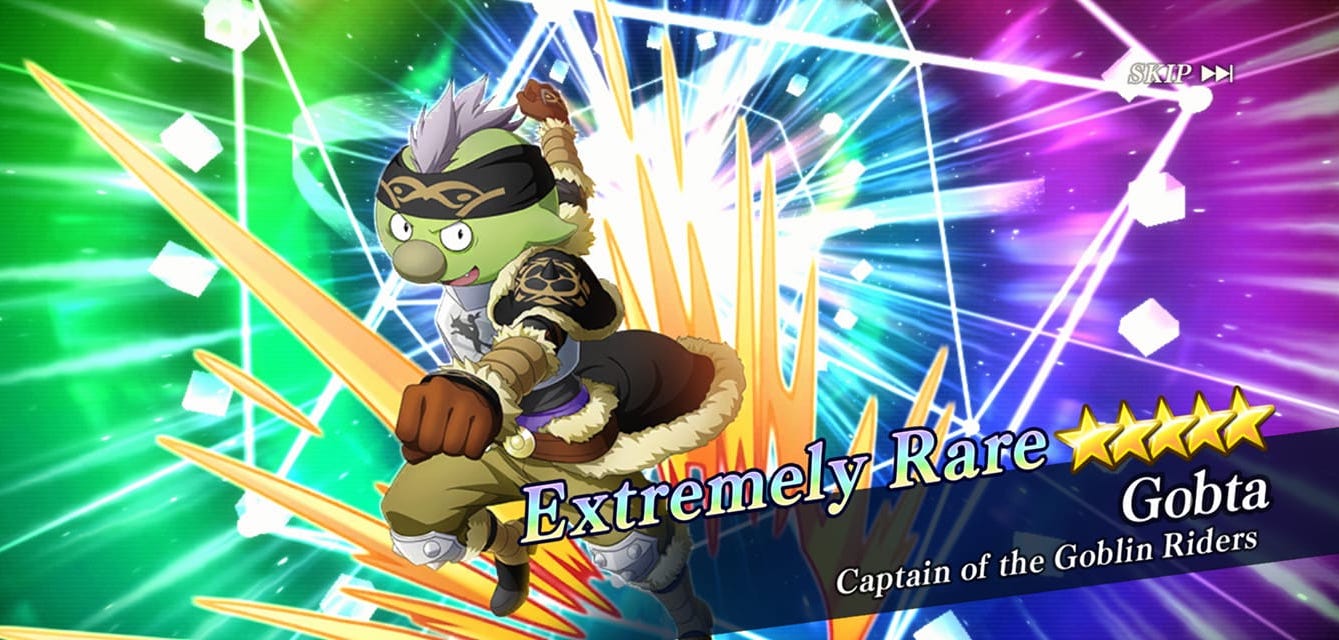 [Captain of the Goblin Riders] Gobta is a fire-element unit that deals physical damage. His Secret Skill is a single-target attack, which is preferable over a multi-target one. Stat-wise, Gobta is very similar to Space Rimuru, sharing the same HP at 7142, but having slightly lower ATK and DEF, both just under 3,000. As for his skills, Gobta comes with an ever-useful Soul Change (2x Secrets to Divine Protection) and a self-buff that increases critical damage and counter power. [Captain of the Goblin Riders] Gobta is basically Shizu, but in a small goblin form. He's not bad, but not good either. His second skill synergises well with New Year's Milim/Fire Milim as she can buff crit for the whole team, but that's about it.
New Year's Gobta makes a decent addition to your fire team in Slime ISEKAI Memories, but he is by no means a must-pull. We recommend saving your Magicrystals to wait and see what are the other 5★ fire characters coming this month. If you're a super die-hard fan of Gobta, feel free to pull him, just don't expect him to be as good as Fire Milim.
Follow the game on Facebook to stay updated. For more Slime ISEKAI Memories guides, you can check out our:
SLIME - ISEKAI Memories
Android, iOS
Enter the world of That Time I Got Reincarnated as a Slime in a new 3D battle RPG! You won't want to miss this riveting, new adventure that brings together your favorite series characters—Rimuru, Great Sage, Gobta, Shion, Shuna, Benimaru, Gabiru, and more—and introduces brand new ones!
---
Check This Out Next
---