Having been spotted earlier by sharp eyed Arknights fans, Good Smile Company has now begun accepting pre-orders for the Surtr 1/7 scale figure by Myethos.
Surtr has been recreated in figure form laying atop a giant hand with a confident look on her face, perfectly conveying her noble, tough personality. Her outfit and great sword have been faithfully captured based on the original illustration. The base features rocks and magma sculpted in stunning detail. Doctor, be sure to add her to your collection!
At 19,800 yen, her projected release date is set for September 2022, which is fairly soon all things considered. Myethos has certainly spared no expense in the detailing for this Surtr figure, with her sword and (partial) summon her ever faithful companions in Arknights as well. Pre-orders will be open from 25 January 2022 to 31 March 2022, with an acrylic keychain as a bonus.
For the uber collector, SilverAsh's York's Bise scale figure is still accepting pre-orders, also with a 19,800 price tag and expected January 2023. Likewise for Frostnova's nendoroid, available to pre-order at a slightly less eye-watering 7000 yen price, expected for a September 2022 release.
You can preview the product page here in all of Surtr's molten glory, and accordingly open your wallet as required.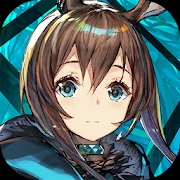 Arknights Global
Android, iOS
Take on the role of a key member of Rhodes Island, a pharmaceutical company that fights both a deadly infection and the unrest it leaves in its wake. Together with your leader Amiya, you'll recruit Operators, train them, then assign them to various operations to protect the innocent and resist those who would thrust the world into turmoil. Your tactics will determine the future of Rhodes Island. Fight for the Dawn!