Another day, another English release unfortunately region-locked unless you are enterprising enough. Octopath Traveler: Champions of the Continent is that release for this occasion but whatever, I jiggled it with vague enthusiasm, and I'm back in the continent of Osterra, on my phone instead of my Nintendo Switch.
PRESENTATION
The HD-2D style is clearly a runaway success since it offers that "retro" pixel look while still having more fidelity than what it would have had back in the day. As with the console game, the mobile version adopts this presentation, and it's certainly gorgeous even on the lowest quality possible for the phone I'm running the game on.
I'm fairly sure the music is mostly retained from the original game, and why shouldn't it be so? Yasunori Nishiki did an absolute banger of a job it's only right it gets used even more widely. Anyway.
As far as I'm aware, the story is that of a prequel to the console game, of a time where three tyrants in possession of rings of divine power terrorized their regions in their own way. It's down to your merry band of travelers to put a stop to all of their schemes and help everyone else along the way. It's slow going to start, so take your time and enjoy the music.
GAMEPLAY
It's a downscaled version of Octopath Traveler in just about every way. You start off with one of the three main storylines, in search of Fame, Money, or Power.
You move along the story beats, with cutscenes in between the running. You swipe in the direction you want to move, or if there's an interactable point, you can tap to move to it. Path Actions are limited to 5 times a day to start and you can't tip off your local bartender to recover your reputation this time. Path Actions are also dependent on the level of "influence" you have, so you will need to do both the relevant stories, and have enough characters of that "faction". Raising those levels also grant various bonuses and gacha currency.
If you've played the console game, the Break and Boost mechanics should be familiar to you. Enemies will have a shield number that will go down each time a weakness is hit, whether from a weapon type or from a skill element. When that number hits 0, they're in Break mode and become more vulnerable to all sources of damage. Boost is where you can either make a skill much stronger, or you make multiple strikes at once using Boost Points.
Conveniently enough, since you have effectively 8 characters to a party, you can just tap the Boost All or Switch All if needed to make it easier to do multiple of the same action at once. As far as I can see, there's no Auto, so do put on your little thinking cap for strategy or mash the attack button, I guess? It won't get you that far but it will work. At least the resource Caits won't run as compensation for forcing pre-battle ads…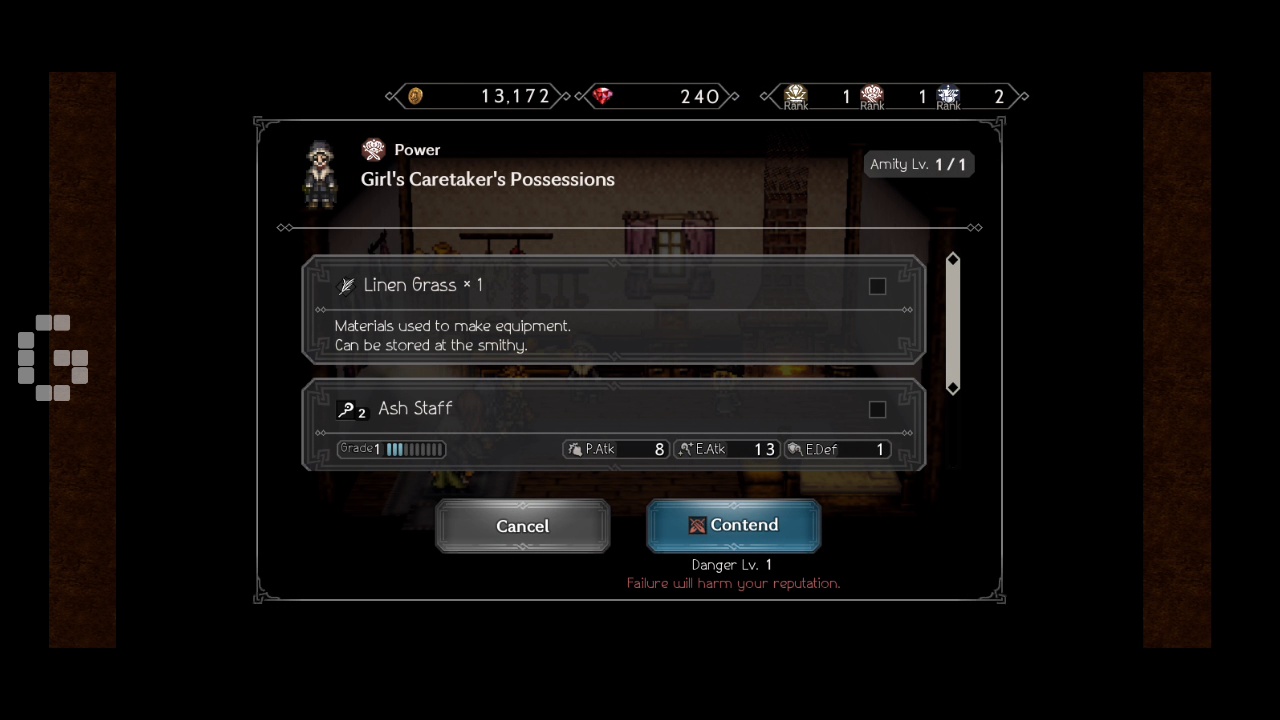 Character growth involves limit breaking and awakening them with the relevant shards. They have level caps which limit breaking raises, while awakening gives them more stats or skill slots. In battle, they earn JP to unlock more skills and incremental stats. Additionally, equipment is another factor. You'll be selling the materials you get to the smithy which will then unlock the relevant items that utilize those materials to farm. It's several layers of grinding, basically.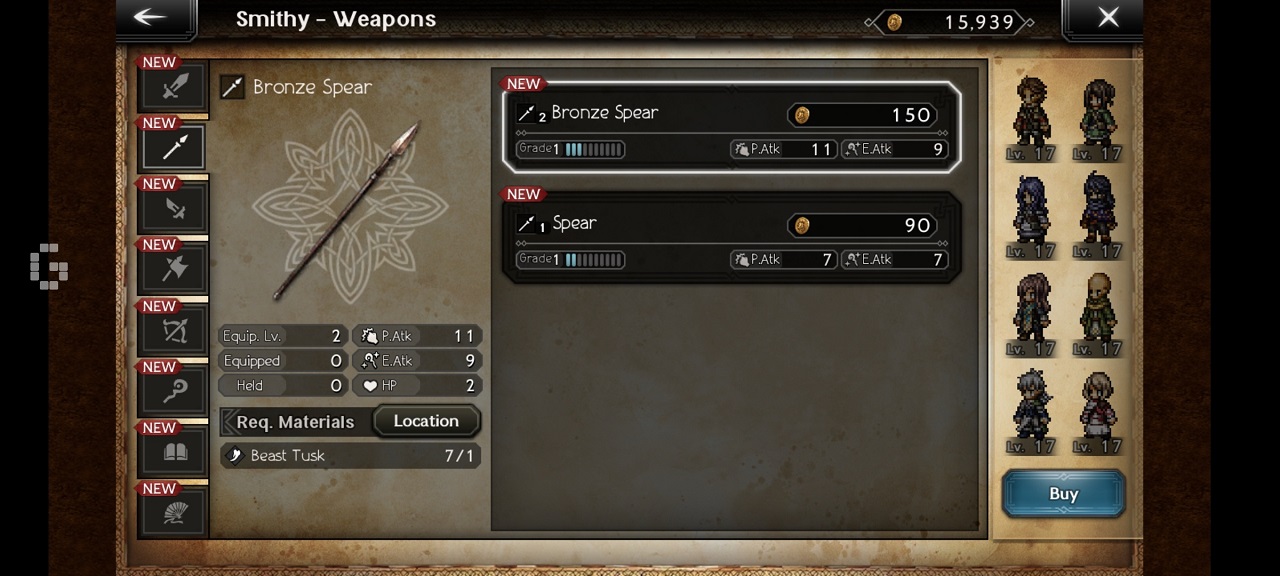 Champions of the Continent's restrictions are pretty much a result of forcing a console game to be a live-service gacha.
GACHA
Speaking of the gacha, it's terrible both rates and results. To start, getting a 5-star character is at [ rate ]. Then, you have characters that can come in lower star variants, so you could get a 4-star version of the 5-star version for that unique flavour of suffering in success. At least there is a spark system at 200 pulls, which honestly seems like a monumental task for free-to-play players.
CLOSING THOUGHTS
Well, it's Octopath Traveler, but with gacha. The core system is the same, but the gacha really dampens my enthusiasm for the game. That's not forgetting the game isn't Actually available in my region, but it really be that way at this point.
For those of you who want to read the story in English at last, why not check out our reroll tier list to help you on your way easier?
Octopath Traveler: Champions of the Continent
Android, iOS
A new story unfolds in the world of Orsterra! Enjoy high quality graphics, engaging combat, and storytelling akin to OCTOPATH TRAVELER in this prequel optimized for mobile devices.