[UPDATE 31st March 2023] It has been confirmed that Nikke are not capable of being pregnant, as brought up by Sakura during one of the cutscenes in the Cherry Blossom event.
Original Article below:
The description for the upcoming Cherry Blossom event in NIKKE: Goddess of Victory may have just dropped a surprising tidbit of lore about everyone's favorite robot soldiers- they can apparently get pregnant.
In the newly released description for the event, it's revealed that new NIKKE Sakura has all the problems you'd expect of a mob boss- such as the need to get married to maintain her reputation.
With cherry blossom season in full bloom, rumors are swirling around the Ark that a kiss under a special sakura tree from the surface will grant everlasting love.

Meanwhile, Sakura faces constant pressure from the other members of Seimeikai about finding a husband and producing a successor. She proceeds to hatch up a scheme to feign an engagement under the sakura tree.
Despite the Commander doing the robot rock with several girls (or at least being implied to, as far as the game's age rating would allow), the fact they might actually produce children is intriguing- does that mean they also have periods? Are their wombs artificial or made of what few human remains they have left?
The More Likely And More Boring Explanation
While at first this might be smoking gun evidence of canonically pregnant NIKKE girls, there is actually a little bit to unpack in the lore.
A recurring theme in many NIKKE stories is that the fact they're cyborg death girls isn't public information- characters like Diesel and Brid's true natures are apparently a secret, despite the fact the last anyone saw of them was their untimely deaths.
NIKKE's lore doesn't always necessarily make sense- on one hand they're supposed to be subhuman cyborgs usually converted out of either dead people or children, but on the other they're also superstars and business conglomerates.
With that in mind it's highly likely that it's just another case of NIKKE finding more contrived scenarios to put you in romantic situations with the NIKKEs, and we'll likely get some confirmation either way when the event drops this week.
Still, just like with the Monster Hunter quest girls laying eggs, it's a fun hypothetical to toy around with and ignore that NIKKEs are, in fact, on the same level of body horror as Servitors from Warhammer 40K.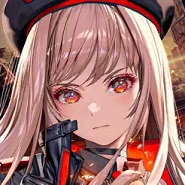 GODDESS OF VICTORY: NIKKE
Android, iOS
GODDESS OF VICTORY: NIKKE is an immersive sci-fi RPG shooter game, where you recruit and command various maidens to form a beautiful anime girl squad that specializes in wielding guns and other unique sci-fi weapons. Command and collect girls that have unique combat specialties to create your ultimate team! Experience next-level shooting action with simple yet intuitive controls while enjoying dynamic battle effects.
---
Check This Out Next
---