Monster Hunter fans on reddit are having a blast trying to answer an important question: Do the Wyverian people lay eggs?
Admittedly, it's been a hot minute since the last major content update for Monster Hunter Rise. With Sunbreak being announced, it's safe to assume that, at best we're only getting sticker quests and remixed old ones until then.
It all started on Twitter, with fans asking the seemingly-innocent yet somehow sinister-sounding question: Do the Wyverian people of Monster Hunter, descended from Wyverns, lay eggs?
The logic was sound- Wyverns lay eggs. Many of the worst quests in every Monster Hunter are dedicated to you having to carry these eggs all across the map. Using what's called phylogenetic bracketing, it's safe to hypothesize that anything within the Wyvern family would, in fact, also lay eggs (Much like how housecats giving birth makes a prehistoric cat giving birth a pretty good shot).
Here's the problem- when applying real-world methodology, it's easy to do so with two housecats because they look similar. Wyverians and Wyverns don't actually look all that similar, considering one of them is an anime girl.
There's also the platypus problem: By all accounts, a platypus is a mammal. Against all odds, though, they lay eggs. In the fictional corner, there's also the Palamute problem: despite being dogs in every aspect, the Canynes are shown to also hatch from eggs.
So, Do Wyverians Lay Eggs?
The discussion on Reddit is largely circular- alternating between "Yes because [real world example]", "No because [more real world sample]" and my personal favorite, "Why does this thread exist"-type answers.
The discussion has ramped up enough that community influencer Kogath even roped in Capcom's localization team to give their personal thoughts on the matter.
"Man… I have no idea either but I refuse to believe my beloved Hinoa and Minoto lay eggs…", write Aizo Yurei in a tweet, before changing their Twitter bio to confirm that Hinoa and Minoto from Monster Hunter Rise are not platypuses.
Tim Van Ingen even came up with his own answer, bound to make everyone happy:
"I agree with
@aizoyurei
though. There's no way Hinoa and Minoto came from eggs. Now Kagero on the other hand…he looks like an egg person to me! So maybe, over the course of evolution, Wyverians split up into those that give live birth and those that lay eggs…", he says.

Of course, none of this actually matters. The Monster Hunter subreddit has had a field day making egg memes, all while people who are here just to share their builds look on in horror as the cute quest givers biology continue to be speculated on.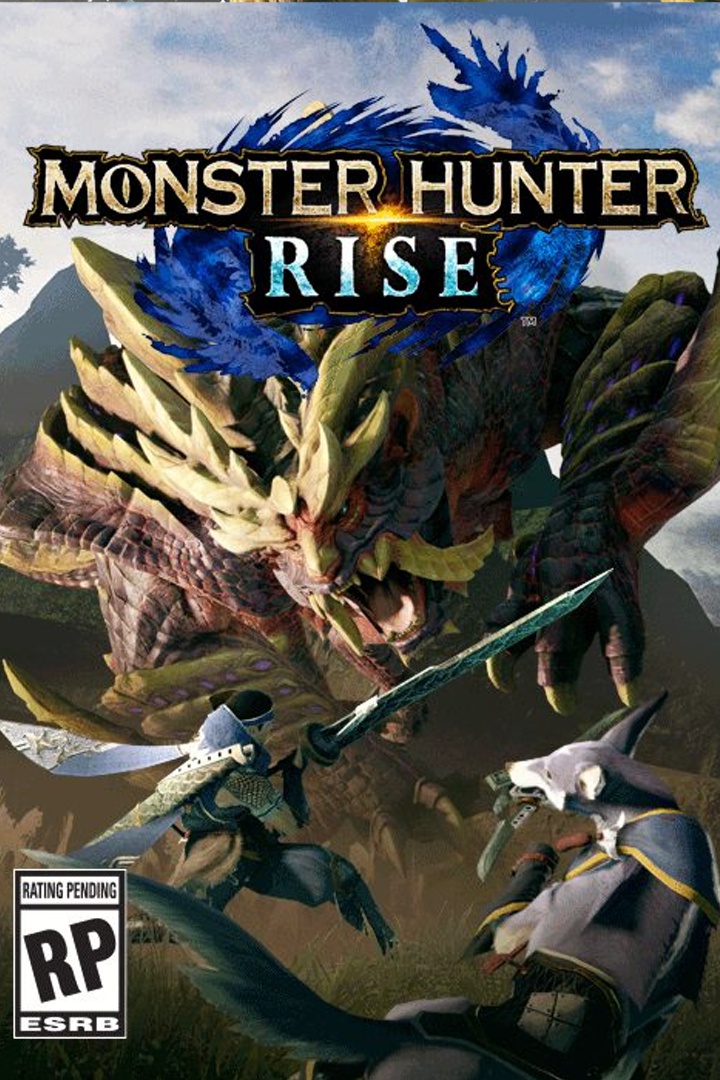 Monster Hunter Rise
Nintendo Switch
The critically acclaimed action-RPG series returns to the Nintendo Switch™! Set in the ninja-inspired land of Kamura Village, explore lush ecosystems and battle fearsome monsters to become the ultimate hunter. It's been half a century since the last calamity struck, but a terrifying new monster has reared its head and threatens to plunge the land into chaos once again. Hunt solo or in a party with friends to earn rewards that you can use to craft a huge variety of weapons and armor. Brand new gameplay systems such as the high-flying 'Wire Action' and your canine companion 'Palamute' will add exciting new layers to the already robust combat that Monster Hunter is known for. Whether it's at home, on the go, online or offline - you'll always be ready for your next hunt on the Nintendo Switch™!
---
Check This Out Next
---