Type Moon has announced that Neco Arc and Mash Kyrielight will be coming to Melty Blood Type Lumina, joining the new season of free DLC for the fighting game.
In a livestream today, they showed off two new trailers for the characters, showcasing how they'd play in the game.
Neco Arc and Mash are slated to release this Summer and will be free DLC just like all the other characters released thus far.
Meanwhile, two more characters will be released this Winter, though no further information has been given on them.
Neco Arc retains her incredibly tiny size from the original Melty Blood, with more 4th Wall breaking attacks based on the character's role in the Tsukihime Visual novels.
She also sports a super based off of Saber's Excalibur, only summoning more of her kin in a chaotic mess of an attack.
Meanwhile, Mash sports a more straight forward moveset in Melty Blood, all based around getting in and bashing people with her massive shield and a super that's not dissimilar to Ciel in the base lineup.
Neco Arc in particular has been a huge fan-requested character for the Melty Blood Type Lumina roster, largely because of her meme status.
The character is also infamously the progenitor of Nendoroids, the iconic chibi-style figure line that now ranges a multitude of IPs.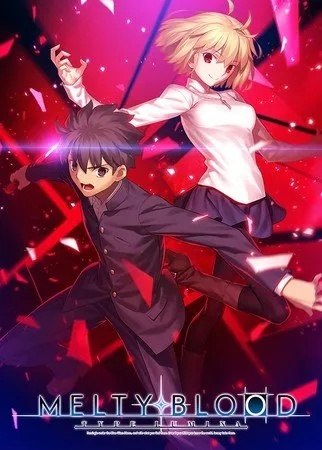 Melty Blood Type Lumina
Nintendo Switch, PlayStation 4, Steam, Xbox One
Explore an all-new MELTY BLOOD world from scenario writer Kinoko Nasu, based on the events of Tsukihime -A piece of blue glass moon-. Unique story events for each character give each playthrough its own feel, adding to the overall experience. Visuals have been updated with HD graphics, and include animation sequences by A-1 Pictures for special attacks. Dialog is fully voiced and will change depending on which characters are brought into battle, giving more insight into the characters' interpersonal relationships.
---
Check This Out Next
---