It has been confirmed on the official Melty Blood Twitter that Melty Blood Type Lumina will be receiving four DLC characters. Each character will come alongside new stories, stages, and updates.
The first new character will release in the 'winter', which likely refers to quarter 1 of 2022 and will continue into spring.
[Update Announcement] DLC content with new playable characters, stories, and battle stages are coming this winter!
Updates to balance battles and other bug fixes are also planned.
Follow us here (@MB_LUMINA) so you don't miss future updates!#MBTL pic.twitter.com/fr18nGm7ig

— 【公式】MELTY BLOOD: TYPE LUMINA (@MB_LUMINA) October 29, 2021
Melty Blood Type Lumina was released last month, as a companion piece for the Tsukihime Remake which was released a month before that, seeing the cast of the series return from a decade-long hiatus while Type-Moon worked on Fate/Grand Order among other projects.
Type Lumina is intended to be a prequel of sorts to the Tsukihime Remake and as such only included characters that were in the remake or were not introduced in the original Melty Blood games (this didn't stop Saber from getting in though). This meant that the base roster lacked several characters that were considered staples on the franchise, most notable Sion, the main heroine of the original games.
I'm sure fans would be happy to see some of these characters return as DLC for Melty Blood Type Lumina, alongside potential new characters as well, and for the game to continue getting more content in general. I'm personally wishing for Nrvnqsr Chaos and Neco Arc myself.
Check out our review for Melty Blood Type Lumina for information on the game.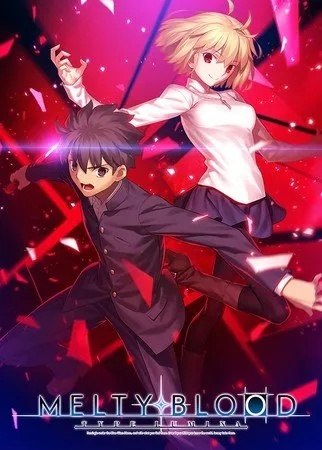 Melty Blood Type Lumina
Nintendo Switch, PlayStation 4, Steam, Xbox One
Explore an all-new MELTY BLOOD world from scenario writer Kinoko Nasu, based on the events of Tsukihime -A piece of blue glass moon-. Unique story events for each character give each playthrough its own feel, adding to the overall experience. Visuals have been updated with HD graphics, and include animation sequences by A-1 Pictures for special attacks. Dialog is fully voiced and will change depending on which characters are brought into battle, giving more insight into the characters' interpersonal relationships.
---
Check This Out Next
---