The Japanese servers for the Langrisser mobile game is running a collaboration event with Overlord starting 9 March! You can check out the promotional video below:
The Overlord collaboration is currently only for the Japanese release of Langrisser mobile, but it'll presumably head over to other servers at a future point. You can check out the special collab portal here. The collab features Ainz Ooal Gown, Albedo and Shalltear Bloodfallen; Ainz Ooal Gown will be available to all players for free thanks to a retweet campaign that came with gacha tickets and other materials. He can also be obtained from clearing the event quests.
Albedo and Shalltear are both from the collaboration gacha. There is a related top up campaign where you can get a variety of rewards including collab limited icon frames, SSR accessory sets and other materials. The two ladies also get their own limited skins: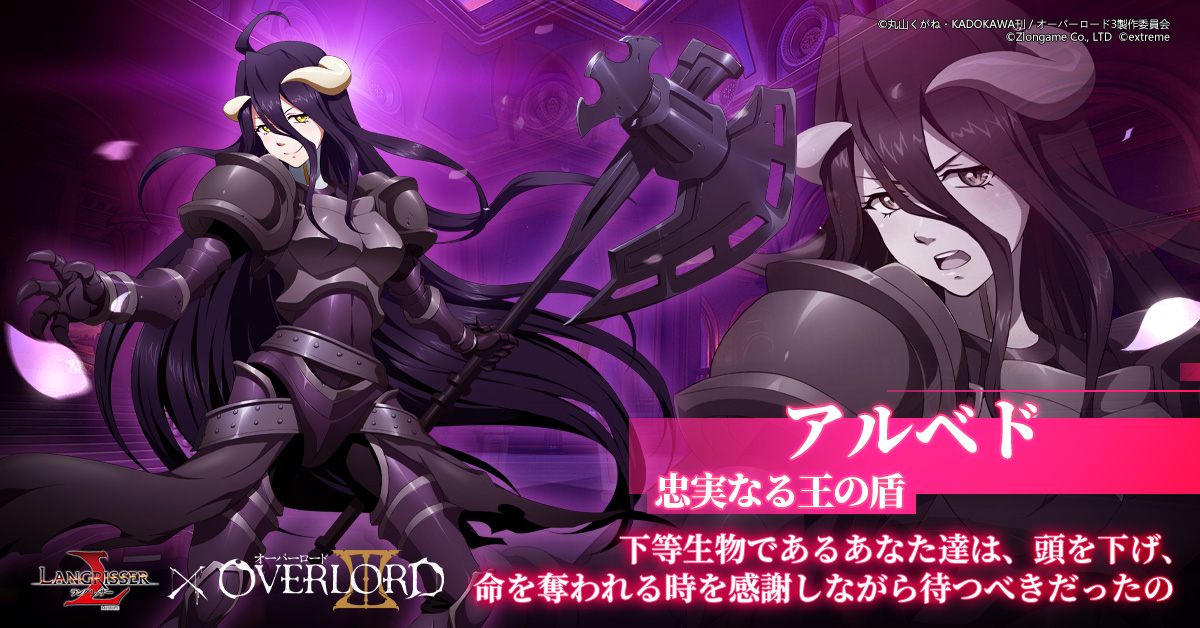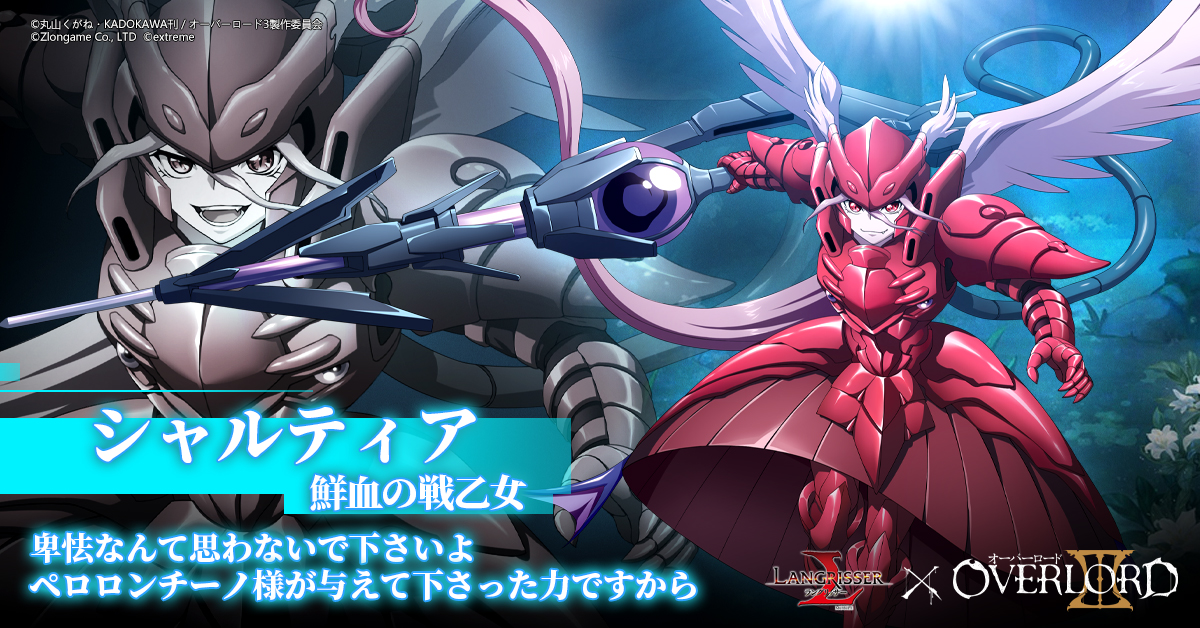 More relevant for Japanese players, there will be Amazon gift card and premium currency giveaways in the related retweet campaigns via their official Twitter. We'll have to keep an eye out to see when this collab will make its way over to other territories, so stay tuned to the official global pages for those announcements.