Now that the Call of Duty: Black Ops Cold War beta is complete, it's back to the waiting for its full release on 13 November 2020. The beta only had multiplayer functionality, but considering the depth of the interview we've had with David Vonderhaar and Matt Scronce, it's pretty worth it to look at it in review so that the rest of you guys know what you're missing out. The BOCW beta included Warzone, but that'll have less focus here as you can already play Warzone through Modern Warfare.
---
THE FIRST WEEKEND
For the first session, the beta was only open on the PS4. The selection of modes and maps were also more limited; Combined Arms: Domination, Combined Arms: Assault and VIP Escort were the Operations open, while Quick Play had Team Deathmatch, Domination and Kill Confirmed. Maps available were Armada, Crossroad, Cartel and Miami, opened at random.
The first week took a little longer to fill up slots for games. Once everyone's piled in, you can readily communicate with each other. Or mute them, that's an option. You'll select your Operator before you head into the match, alongside your loadout, though your loadout depends on your level. It'll be worth grinding it out though, as plenty of the really shiny ones are waiting for you.
Considering this session being the first beta, there were obvious kinks we could find. The aim assist, while not exceptionally horrendous, was still bad when compared to the previous games in the franchise. The matchmaking was also pretty lopsided, with new and veteran players lumped in together on the same side, making it possible for you to be stuck with a bunch of newbies. Besides that, the game handles just the same as previous Call of Duty titles.
THE SECOND WEEKEND
Here's when the fun stuff began, with it being a cross-platform beta. Fireteam: Dirty Bomb is a new mode introduced into this beta, pitting 10 teams of four against each other. The rules are simple: collect uranium and deposit them into bombs scattered around the map. At maximum capacity, it will become active and grants the team the points. Score the most to win. This mode is pretty chaotically fun, as you not only have to ferry the uranium around – each person only being able to carry 5 pieces each – you also need to watch out for other players who would want to snipe out your bombs. It can be confusing at first, but you'll start figuring it out as you go.
Matchmaking hasn't changed much besides the additional bodies from other platforms. Your mileage might vary depending on how used you are to the controls, but we can hazard that most will likely be most comfortable on PC. Upgrade mechanics are essentially the same as previous Call of Duty games: level up your character to unlock more guns, and use those guns in matches to unlock their accessories, besides customizing your class with the Perk and Wildcard additions available here.
---
The future of multiplayer seems quite bright all things considered, for Black Ops Cold War. You have the really cool maps, the fun game modes, and plenty to encourage you to communicate properly with your teammates (hope springs eternal).
The devs have heard your feedback regarding levelling up, matchmaking and all the other things, so we'll wait for the full release and the updates to come before we really start nitpicking on those points. There's plenty to look forward to in Black Ops Cold War, we'll see if it'll be the best Call of Duty yet.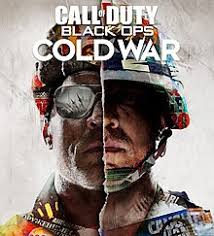 Call of Duty: Black Ops Cold War
Microsoft Windows, PlayStation 4, Xbox One, Xbox Series X|S
The next generation of global combat is here with the iconic Black Ops Multiplayer experience,
defined by Treyarch's signature combat, deniable operations, and a connected experience across
platforms and console generations.