Admittedly, I'm a little new to the idol-raising genre. My expertise of mobile games tends to feature more battle-ready armor or characters based on public domain names duking it out to the death than helping young girls raise money to save their school.
In that respect, Idoly Pride strikes me as a bit of an oddity- most of my familiarity with idol-themed games comes from Love Live, so I always assumed that the genre was intrinsically tied to rhythm games. And yet the main focus of Idoly Pride's gameplay is explicitly not a rhythm game- not a playable one, anyways.
Tactical Idols
Instead, the game responds on its own. The main focus of Idoly Pride is instead in the prep– raising your idols so they have the skills necessary to pass different Live Events.
There's quite a bit of strategy that can go into these- your lineup needs to be built around Dance, Visual or Vocal-type Idols, and the ratio of them in your lineup is dependent on the songs you choose.
This can be very overwhelming for new players- basically rather than have a dream lineup of your favorite idols, you're gonna want to make sure to have a good selection of idols regularly maintained. That also means needing to manage your resources properly- I myself got a little to overzealous trying to get my Dance Idols into the double digits only to now have the most laughably weak Visual Idols.
Aside from that, there's other things you can do to modify your idol's stats- like Accessories and Photos to power them up. You'll also want to make sure you pick a good center, since their skills can be instrumental in hitting your score targets.
I'm gonna level with you, this game is probably a lot of fun for someone. The idea of tweaking your lineups around various skills, and watching them play off each other is probably akin to people who play Football Manager or Diablo tweaking together their ideal builds. But as someone who likes active gameplay Idoly Pride is a massively boring title.
The accessories and photos are literally just stat blocks to attach to your idols like a trailer, meanwhile since you need to level yourself up pretty high to raise the level cap and unlock your idol's second skill, there's just not a lot to do with the game. Thankfully you can skip the Lives themselves, so it's not like you're stuck with 4 minutes of an admittedly impressive looking music video while you work or study.
I suppose the start of the game is meant to warm you up- unlike D4DJ which throws you straight in the deep end, Idoly Pride ramps up the complexity of its lives, so that you'll be able to stretch out the starting lineup they give you for longer. It's actually good for people who are new to the genre like me- imagine the stress of having to deal with multiple skills.
But the game communicates these so poorly to you, it's no surprise if players might suddenly get discouraged because they're suddenly getting SKILL FAILED notifications because their idol is naturally underleveled. This is a constant back-and-forth I have with this game: For every thing this game does well, I have an additional point of confusion.
There's also the matter of the game's gacha- the game has a 3.5% rate for 5 stars, with individual 5 stars at 0.102%. Any seasoned gacha player might be tempted to hold off until they actually get a 5-star before raising their idol. Thankfully, limited characters can be sparked at 200 pulls, though the lack of carryover can make the monetization feel particularly aggressive.
All Polish No Flair
Gameplay gripes aside, I have to appreciate the amount of polish that's gone into Idoly Pride. The character models are clean, and the fact it even gives you an outfit viewer shows how much they really want you to like these girls.
Even the actual performances are surprisingly clean. As someone who remembers the age of slightly jank motion capture, it's genuinely impressive that Idoly Pride has these real time performances that are well rendered and animated. I mean, even the pre-stage cheer is dependent on your lineup, which is really nice.
That being said, I do have some gripes with the character designs themselves. As with most idol games Idoly Pride is part of a multimedia franchise, and a lot of these bank on some really powerful designs to attract players into being fans of the brand. From Love Live to Idolm@ster to Bushiroad's "not idols", there's usually some sort of strong identity.
In that respect, Idoly Pride's designs feel kind of bland. I don't think they're necessarily bad per se, but even the art style is so generic it's hard to point out any distinct features for the series that don't just feel like a generic create-a-character. Even the text message system does a fairly poor job of building these girls up as characters- they're incredibly mundane and boil down to "Manager is it ok if I go to the doctor today?" .
Closing Thoughts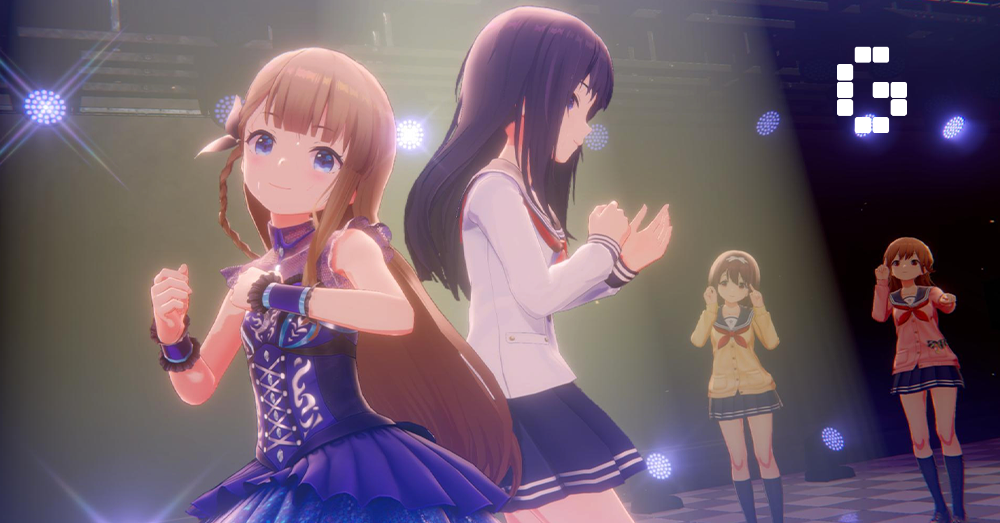 While Idoly Pride may not have been for me, I do think there are people out there who are going to love it. The focus on lineup rather than gameplay is a pretty interesting approach compared to the many rhythm-idol games, and fans of what are essentially spreadsheet fixers are sure to appreciate it.
On some level it's almost refreshing- so many gacha games nowadays end up fitting into the same gameplay molds, so having one that's honest about just being about builds rather than any skill is a great touch.
That being said, I wish some work had been put into making the characters actually likable. The problem with the idol genre is that it is incredibly stacked- and all Idoly Pride's biggest competitors excel at making sure you have a favorite idol and/or band girl.
With that in mind, I kind of wish Idoly Pride had taken a bit more of a risk with its characters. It's most remarkable thing is its setting, which is a weird dystopia where an AI judges Idols. But rather than attempt to do anything fun it just goes the route of generic idol sim. It's not like an honest Idol sim is bad, I just feel maybe it's a little past the window for it.
IDOLY PRIDE
Android, iOS
Japanese multimedia idol project, IDOLY PRIDE, will see you form bonds with your idols and manage them on their rise to stardom.
---
Check This Out Next
---