Punishing Gray Raven global bids goodbye to the summer heat of its Grand Blue event an welcomes the darkness of Firn Night, its next event. As usual, we'll offer a rundown and some tips on how to tackle this event with an emphasis for F2P players.
Firn Night will be ongoing in Punishing Gray Raven from 2nd March 2022 – 12th April 2022.
Firn Night Event Overview
Firn Night adds just one new Construct, Rosetta: Rigor. The game's first S-Rank physical tank, Rosetta is invaluable for her defense shred and the insane damage she can output despite being a tank. Whether it's Warzone, Phantom Pain Cage or just about any mode, we highly recommend pulling for Rosetta.
As with the previous S-rank event Constructs, the only way to obtain Rosetta: Rigor is through the event banner. For F2P players, make extra sure that you do not accidentally pull on the wrong banner. You're guaranteed to get her in 60 pulls (15,000 Black Cards). We'll post a guide for her once she's available a day after Firn Night is added in Punishing Gray Raven, so stay tuned!
Like most of the other events before it, Firn Night also introduces a new chapter to the game's story. For F2P players, we do not recommend clearing it right away as it's a permanent addition to the game and not time-limited—it's better to save your Serum for the event stages. The only exception would be if you need the few extra Black Cards from completing the stages, for whatever reason.
Event Stage – Baptize
This is the event stage for grinding and you know the drill—this is where you unload the majority of your serum. The event currency this time around is called Heat Mixtures, and your goal is to farm as much of it as you can.
Authority Levels also return as part of the event mechanic. Completing event stages will earn you experience that increases your Authority Level, which grants you various buffs.
Event stages are also very simple:
Farm RPR-1/3/5/7/9 for Heat Mixtures
Farm RPR-2/4/6/8/10 for 6-star Memories (not recommended)
RPR-3 and 4 onwards will be made available later during the event. Once they're unlocked, you're free to do any of the odd or even stages as their rewards and drop rates are the same throughout.
Event Shop – Snow Drop
The event shop this time around is called Snow Drop. Since you cannot farm for Rosetta: Rigor shards as she's an S-rank Construct, the main Memory to farm for is Leeuwenhoek, a 6★ Memory that is made specifically for Rosetta (other Constructs still benefit from the 2-set effect, though). Note that unlike other Memories that focus on physical damage i.e. Patton, Leeuwenhoek only buffs physical damage and not crit rate.
This event is also great for farming a lot of other memories, such as Zu Wenyuan, Patton, Bathlon, Hanna and Einsteina. Farm for whichover of these 6★ Memories that you still require.
There are also other Memories in the event shop, such as Liv: Reindeer and Lucia: Summer Daze. Note that these are 5★ Memories and not exactly meta. Feel free to obtain them for collection purposes, but don't expect to get a lot of mileage with them if you decide to equip them in your Memory Sets.
Once you get all the Memories you want, spend your excess Heat Mixtures on the resources that you need such as Cogs and other materials.
Other Content
This section will touch on the other modes and content that will be part of Firn Night.
The new addition to this event is Virtual Horizon. This is a mode where you can assemble your team from a pool of preset Constructs. Choosing the same Construct from the pool would increase its BP. Note that you'll want a variety of Constructs from different classes in order to clear these missions. Best of all, Virtual Horizon does not consume serum and the rewards you can get include materials for Hypertuning.
Babel Tower is also back, this time called Aurora Sky. There are three different stages featuring three different bosses, namely Riot, Sharkspeare and Roland.
A new Exploration stage aka APUS-like roguelike mode is also making a return under the name of Wendigo. Rewards reset every week so pace yourself with your Serum consumption between this mode and grinding in Baptize.
The new boss, Amberia, can be challenged in two different modes. Karma Tidal is the typical boss only missions with 5 different difficulties. Beat Amberia in all 5 stages and never look back.
As for the other mode, Amberia can be challenged as a World Boss in Elegy of Nightmares. The goal of the World Boss is to get buffs from clearing stages and take down Amberia. Note that her health pool is massive. If her HP is reduced to 0% during the event, a special coating for Chrome: Arclight will have a discount in the top-up shop.
Finally, there is a new zone to Phantom Pain Cage. Commandants who managed to reach 1,000,000 points or high in Phantom Pain Cage Advanced can choose to enter Ultimate Zone or stay in Advanced after the weekly reset. Once you made your choice, you cannot change it during that week. The bosses in the Ultimate Zone will be tougher to fight against but will offer a better ranking reward than Advanced Zone.
---
We hoped you find our guide for the Firn Night event in Punishing Gray Raven useful. Be sure to follow the game on Twitter to stay updated with all the latest developments.
For more Punishing Gray Raven content, check out our: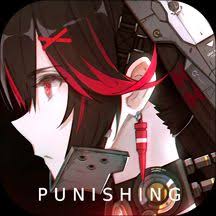 Punishing Gray Raven
Android, iOS
Punishing: Gray Raven is a fast-paced ultra-stylish Action-RPG. Mankind is almost extinct. Earth has been conquered by a robotic army—the Corrupted—twisted and warped by a biomechanical virus known as The Punishing. The last survivors have fled into orbit, aboard the space station Babylonia. After years of preparation, the Gray Raven special forces unit leads the mission to reclaim their lost homeworld. You are their leader. As commandant of the Gray Raven unit, you are tasked with assembling the greatest cyborg soldiers the world has known and lead them into battle. Unravel the dark truths behind the Punishing virus, push back the Corrupted and reclaim the Earth in this stylish Action-RPG.
---
Check This Out Next
---