NieR Reincarnation is the latest entry in the franchise having moved onto mobile. Our beginner guide for NieR Reincarnation has you covered.
This guide aims to help F2P (free-to-play) players and provide advice and tips on how to approach the game. Nevertheless, even if you do decide to spend some money on NieR Reincarnation, the tips in this guide are also applicable to you.
Should you reroll?
Unlike SINoALICE, NieR Reincarnation does not have a dedicated rerolling feature or a system that makes it easy to reroll. Rerolling in this game is not a straightforward process. It is time-consuming to get to access the Mama Menu for the first 10-pull. To make even more rolls, you will need to complete the entirety of Chapter 1, which can take around 10 minutes. Once Chapter 2 starts, you can make more pulls and if you didn't get the character you want, rinse and repeat the entire process.
As a result, we do not recommend rerolling for NieR Reincarnation. Unless you are willing to invest hours of time to get the character(s) you want, it is better to proceed with the game and enjoy its magnificent story and presentation.
Note: At the start of Chapter 2, you can tap Mama 100 times to earn 3,000 Gems once. While this can be used to get an extra 10-pull for rerolling purposes, you should have an idea how lengthy this process is by now. Reroll at your own discretion, but don't say we didn't warn you.
Characters to aim for
Whether you decide to reroll or not, there are some characters which you should consider getting/investing in simply because of how good they are.
Obviously, the event characters should be a top priority. Not just because of their limited nature, but because they are some of the strongest units available in the game right now. 2P and A2 are the most offensive units in the game right now and are beasts at both PvP and PvE. 2B and 9S are also really good. Even after the NieR: Automata collab ends, your priority should be whatever event characters that are available at the moment.
Akeha: Mechanical Assassin is the strongest non-event unit in the game, both for PvE and PvP. Other great characters that are worth getting include Fio: Mechanical Girl, Gayle: Abstract Hunter and Rion: Mechanical Exile. These three are good, but I wouldn't recommend rerolling for them.
Overall, the game's meta is heavily oriented around offense. Support and tankier characters do have their place, but killing the enemy before they kill you is typically the much better option. The same goes for PvP.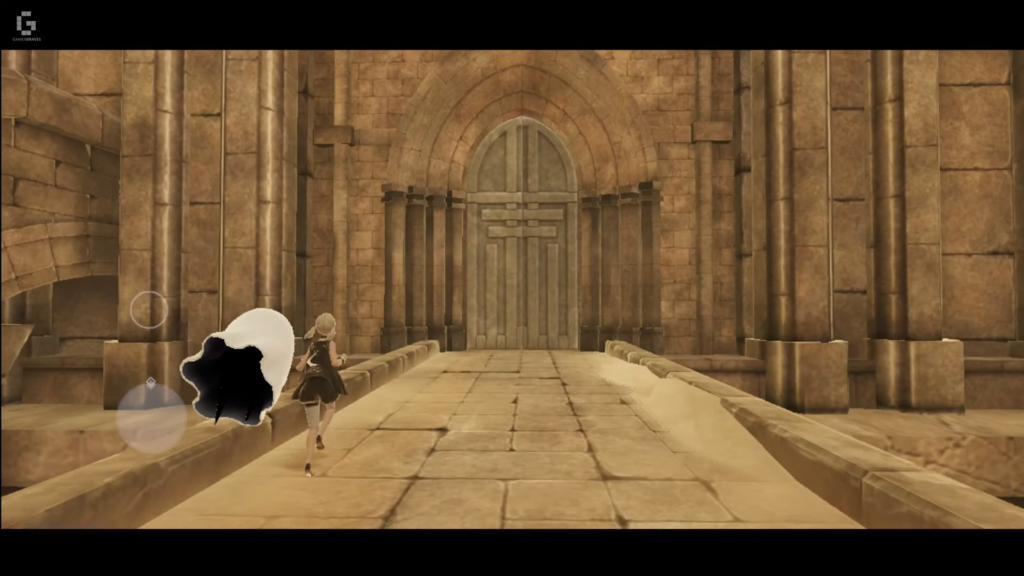 Progressing in NieR Reincarnation
Like most gacha games, your priority should be to clear the main story while doing Guerilla Quests and other time-limited missions. You will be able to unlock more content (such as the Exploration minigame) by doing so. While the early parts of the game are pretty easy, the difficulty does spike around Chapter 4 onwards, with each Chapter getting more and more difficult. 
In terms of progression, you get the most Force (estimation of how strong you are) by upgrading your characters. The next most important factors that affect Force are the character's weapons, followed by memoirs, followed by companions (in that order).
You should invest in the three characters who will make up your main party. Avoid investing in four or more characters as you will progress slower and have your resources divided. Focus on just three, do their support quests and build up your Force.
In the midgame, you really need to start focus on building element-specific teams. Elements play a huge factor in dealing more damage (and taking less damage) in combat. Focus on building one or two elements and it will really help you in farming dungeons.
Tips
Add as many friends as you possibly can. You can get a total of 200 stamina from 100 friends, so be sure to keep that friend list filled and active.

Buying stamina in the game is very economical and worth it. You should do this every day.

Keep your eyes peeled on black birds scattered throughout the Cage. Tapping on them can sometimes give valuable items. They are hard to spot, though, so good luck!

You can dodge and counter some enemy attacks by tapping on the character who is about to get hit at the right moment. 

You can move around in combat. You can use this to manually move out of a few enemy attacks in the game.

Unless you are in the super late game, if you have duplicates of your strongest weapon (i.e. Kainé's Sword), it is usually better to use duplicates to upgrade your weapon instead of focusing on keeping copies to give to your other characters. Only do this if you know exactly what you are doing or you are close to min-maxing your team in the later stages.
That is all for this NieR Reincarnation guide. If you would like to play the game but the game is region-locked for you, you can refer to this article to learn how to bypass it.
Stay updated with new NieR Reincarnation developments by following the game on Twitter.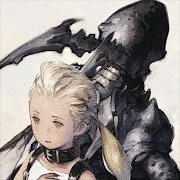 NieR Re[in]carnation
Android, iOS
The latest game in the NieR series arrives on mobile devices! NieR Re[in]carnation is a command-action RPG for mobile devices from Square Enix and Applibot.