With their latest major update, GODDESS OF VICTORY: NIKKE added a new Nikke to their unit pool, named Biscuit.
She is a Nikke belonging to Happy Zoo, the Ark's animal management squad with the ability to communicate with animals and her responsibilities consist of rescuing animals in need.
Biscuit is a SSR Supporter class unit wielding a Rocket Launcher, her element is Electric and her Burst Type is Type II.
We would note that this will be a first impressions guide based on the newly released Nikke, and her overall performance and usability may change over time.
As a supporter, Biscuit's kit fully revolves around keeping her team in the fight, and her skills definitely do just that.
Invincibili-TEA with Biscuit anyone?
What makes Biscuit unique is that she supports all classes as well as herself relatively well in any situation.
Her Skill 1 – Happy Puppy, is a Passive which activates at the end of a Full Burst, Happy Puppy increases the Critical Rate of her ATTACKERS normal attacks by 5.77% for 10 seconds while also constantly recovers 1.53% of her Maximum HP every 1 second for 10 seconds.
Her Skill 2 – Tug of War, is also a Passive but activates when a DEFENDER ally HP falls below 50%, when Tug of War is activated, the target Defender Ally becomes invincible for 5 seconds while simultaneously recovers 23.26% of Biscuit's Maximum HP, Tug of War can only be activated 2 time(s) per battle.
Walk Training, which is her Burst Skill is an Active Skill with a 40 second cooldown that rebuilds the cover of 2 ally unit(s) whose cover has been destroyed with 93.6% HP while also boosting the attack of all Supporter allies by 43.08% and even restoring 55.44% of the attack damage as HP for 10 seconds.
With these skills in tow, Biscuit is definitely a great support to have on your team, as she uses a Rocket Launcher her Area of Effect damage makes her mob clear potential great and by being such a flexible Nikke due to her ability to provide a wide range of buffs and support depending on her ally's class, she will shine well within any squad composition.
Most importantly, she is also the first Nikke that is capable of rebuilding cover and that invincible buff when used properly can negate out some hard hitting damage from enemies effectively avoiding a disaster.
If her kit alone is not enough to convince you that she is a must have for your squad, perhaps her cute design and her strong affinity of animals will. She is a definite must have and with 20 rolls in, I personally am not giving up, because she's worth it. You may find more details about Biscuit at the official website.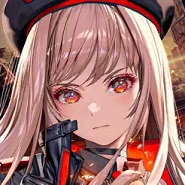 GODDESS OF VICTORY: NIKKE
Android, iOS
GODDESS OF VICTORY: NIKKE is an immersive sci-fi RPG shooter game, where you recruit and command various maidens to form a beautiful anime girl squad that specializes in wielding guns and other unique sci-fi weapons. Command and collect girls that have unique combat specialties to create your ultimate team! Experience next-level shooting action with simple yet intuitive controls while enjoying dynamic battle effects.
---
Check This Out Next
---