GODDESS OF VICTORY: NIKKE recently has released its latest event the BOW-WOW PARADISE alongside its newest major update on the 15th of March.
The event will run from March 15th to 4:59:59 March 29, 2023 (UTC+9) and is described as a Mass of dogs having escaped from their shelter which Biscuit will have to take them back.
Players can enter the BOW-WOW PARADISE event page and complete stages to win event items, which can be used to exchange for various rewards such as Recruit Vouchers and skill enhancement materials in the event shop.
Alongside the event comes a new SSR named Biscuit who is a flexible support that adjusts according to the class of her allies. She is also the first Nikke capable of rebuilding cover as well as administer first aid and granting invincibility to an ally Defender when their HP drops to a certain amount.
Equipped with her Happy Puppy (RL) from Tetra Line weapon, she is a powerful Supporter Nikke that can pair well with multiple classes and sending her out on the battlefield will produce some amazing interactions.
Biscuit Special Recruit duration starts from March 15, 2023 to 4:59:59 March 30, 2023 (UTC+9) and can be recruited using Gems (Free/Paid) or Advanced Recruit Vouchers to recruit in Special Recruit (Ordinary Recruit Vouchers cannot be used).
Players have a 4% chance of acquiring SSR Nikkes in Special Recruit and a 2% chance of acquiring SSR Biscuit.
There will also be a 7 day login event from the end of March 15, 2023 maintenance to 4:59:59 March 29, 2023 (UTC+9) for players to get rewards such as Recruit Vouchers and Development Materials when you log in for 7 days straight.
Further details on the event and the small updates can be viewed in more detail through the patch notes.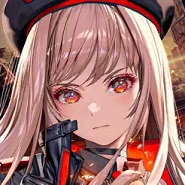 GODDESS OF VICTORY: NIKKE
Android, iOS
GODDESS OF VICTORY: NIKKE is an immersive sci-fi RPG shooter game, where you recruit and command various maidens to form a beautiful anime girl squad that specializes in wielding guns and other unique sci-fi weapons. Command and collect girls that have unique combat specialties to create your ultimate team! Experience next-level shooting action with simple yet intuitive controls while enjoying dynamic battle effects.
---
Check This Out Next
---