It's prop hunt Windtrace season in Genshin Impact, so here's a quick overview guide on how the event works. You know what this event is like?
Let's get into it.
---
STARTING THE EVENT
You'll need to speak to Gygax in Mondstadt. After a primer behind the history of the game, you'll then be able to start the game.
WINDWARD ART
Prior to heading into the games, you should check out your Windward Arts. This affects the skill you obtain through the Favors, and your active skill.
HUNTERS
Choose between:
Sensor Aura: Scout a fixed area around yourself. You will be notified if a Rebel is in the area.
Mysterious Hunch: Briefly show the direction in which all the Rebels can be found.
Skills active only when you obtain a Favor:
Imprisoning Curse: Randomly dispels the disguise of one Rebel and restrains them for a time. During this time, the target will be unable to leave the restraining area. 40 seconds.
Insight: Dispels disguises of all Rebels and briefly marks their location on the minimap while showing the position of nearby Rebels with a pillar of light. Rebels cannot disguise during this time. 20 seconds.
Hunter's Intuition: Randomly dispels the disguise of one Rebel and marks their location on the mini map for a long time. If target is nearby, location will be marked by a pillar of light. Target cannot disguise during this time. 60 seconds.
REBELS
Choose between:
Lay Bait: Place Bait that can take the same disguise as you in the area ahead. Hunters capturing the Bait will get their vision briefly obscured.
Transparency: Temporarily hidden where you cannot be seen by the Hunter. Will dispel current disguise. Hunter Windward Arts can still take effect
DURING A MATCH
Matches last 3:30 if the Hunter does not manage to capture all by timer's end.
REBEL SIDE
At the top left corner, you can choose as any character you own to control. As far as we're aware, this is cosmetic since skills are not usable. The arrows in a circle symbol indicate you can swap to a different character or skill where relevant.
Depending on what skill the Hunter has, you'll be marked as such.
If you are caught, you will enter the Tacit Observer mode. You will not be able to interact with anything but can still spectate until the round ends.
HUNTER SIDE
You won't be able to move until the preparation phase begins. You can see where the Rebels run off to perhaps narrow down y our search area faster.
The Capture command has charges as you can see here, with skills having their respective cooldowns as well.
ZONES
There are currently five Zones with different disguises:
Small Town Guerilla War: Hay rolls, wooden crates
Winery Confrontation: Wine kegs, street lights
Drifters in the Terrace Depths: Dead wood, scarecrows
Ghost-Fire Stream: Wine kegs, wooden crates
Ice-Sealed Maze: Wine kegs, wooden crates
The areas have a clear boundary, and will have the various props scattered about specially for the event.
---
That's it for a quick overview guide for Genshin Impact's Windtrace event. Good luck hiding, or capturing!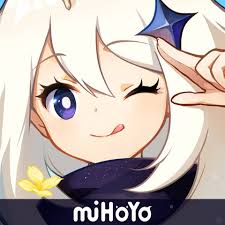 Genshin Impact
Android, iOS, PlayStation 4
Step into Teyvat, a vast world teeming with life and flowing with elemental energy. You and your sibling arrived here from another world. Separated by an unknown god, stripped of your powers, and cast into a deep slumber, you now awake to a world very different from when you first arrived.