The Orobashi's Legacy is a decently lengthy World Quest in Genshin Impact which is one you'd love to do. On completion, it mostly calms down the continuous storms and lightning and will lessen the probability of you getting stunlocked by Cyrogunner Legionnaires in the rain. Here's how to get that done.
---
STARTING THE QUEST
Find Kaji on Yashiori Island north of the Higi Village Statue of the Seven. He'll ask for your help to fix the Wards.
THE FIRST WARD
The first Ward is nearby Kaji, and the puzzle to get the pieces is also close. You need to adjust the orientation and elevations of the pillars to bounce Electro into the barriers. When you've gotten the orientation down, attack the glowing pillar. A cutscene will play when you've aligned them correctly.
The Warding Pearl and the Stone will be yours to obtain after you fend off some samurai.
THE SECOND WARD
You'll then need to find the following Wards and find their Pearls and Stones to fix them. You need to use all the pillars to do the Electro relay. You can get the Pearl below:
The Stone can be found below. You'll need to grab an Electrogranum to reach the switch behind a Thunder Barrier to lower the water level. There's also a Seelie you can follow out. There's a panel puzzle here, but you might accidentally solve it while trying to fight the constructs that are right in front of it.
THE THIRD WARD
This one will be at the Jakotsu Mine. Once again, you need to use all the pillars for the relay to access the Ward.
The Pearl will be hovering in the air, and you'll need an Electrogranum to move through the Thunder Barrier.
The Stone can be found far above somewhat hidden away in the tunnel with many Electro Monuments.
FORT MUMEI
When you meet up with Kaji next, some of the Fort Mumei ruins will rise up from the sea. This will be the final part to the quest.
When the barrier falls, you need to fight a Maguu Kenki, with all its mechanics and affected by Hydro, so be careful to not get frozen. The Pearl will be floating right above the Ward, and just a little north will be the Stone.
With the completion of the Orobashi's Legacy questline, the storms should hopefully calm down that much more and you can explore Inazuma in relative peace without getting bounced around by lightning. Happy exploring!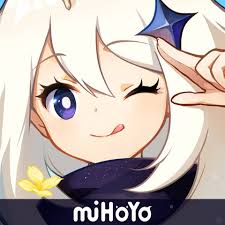 Genshin Impact
Android, iOS, PlayStation 4
Step into Teyvat, a vast world teeming with life and flowing with elemental energy. You and your sibling arrived here from another world. Separated by an unknown god, stripped of your powers, and cast into a deep slumber, you now awake to a world very different from when you first arrived.