The Evangelion collab is coming back to Final Gear. We'll be looking at the new versions of the cast of teenage pilots coming to the game. For an overview of the units from the previous run of the Evangelion collab, read our previous coverage of it.
Do note that this overview will look at the pilots in their Custom Mech. Your mileage with these characters will vary if they're not using their custom mechs, so be warned. As for who to pull, it really depends on what units your team lineup needs. Most of the Eva rerun units are fantastic, so it depends on your Crystals (and if you're one of the people who are prophesizing the debut of UR Lilian).
Whereas the original Asuka from the first run is the best unit in that collab, Eyepatch Asuka is the worst, even lousier than her non-eyepatch version. As a Striker, Asuka doesn't bring much to the team or herself other than dealing decent damage. When there are so many other superior DPS units in Final Gear, we recommend turning a blind eye to Eyepatch Asuka (pun intended).
The new Rei is everything Eyepatch Asuka should have been—a unit that stands out with interesting mechanics. Despite being a Striker, the new Rei is a lot better at being a tank than her old Defender version. Striker Rei counterattacks enemies with damage scaling to her max HP, making her a huge pain to deal with in PvP. Combined with her active skill's ability to stun, and you have the recipe for one of the most dominant characters available in the current PvP meta.
For those of you who need a Sniper, look no further than the new Mari. Sniper Mari easily and consistently deals double damage to her enemies. Not only that, but she can also increase her own critical chance. She may not have anything going for her defensively, but who cares when you're a Sniper who can comfortably take out annoying enemy units from behind your tankier friends?
What makes this tag team so deadly is their ability to remove buffs from enemies with their active skill. It can easily turn around a PvP battle, leaving the enemy team high and dry of their buffs. Furthermore, Shinji and Kaworu can increase the damage taken by their enemies while at the same time, buffing their own. Overall, this units is an all-around amazing bomber who can help your team immensely while dealing respectable damage.
---
That is all for our overview of the new Evangelion collab characters in Final Gear. Regardless of who you decide to pull or if you decide to save for the "god knows when" release of Lilian, we wish you the best of luck in your pulls. Know that we at GamerBraves firmly believe in waifu > meta.
Stay tuned to Final Gear's Twitter account for more news.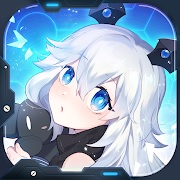 Final Gear
Android, iOS
Remodel your mechs at your will, train tons of beautiful pilots of different occupations and experience breathtaking mech battles! A journey featuring Powerful Mechs & Adorable Pilots is about to begin! Captain, let's fight side by side!
---
Check This Out Next
---