With Diablo IV coming out soon, it won't be surprising to see people picking up the title as their first Diablo game; given the complex nature of a Diablo game, here we have some tips for newer players making their way to Sanctuary.
Do note that these advice are aimed towards new players or beginners of the franchise, and should not be an indicator of how you should play or enjoy the game, as these are just suggestions to make your experience as smooth as possible.
General Advice
Diablo IV is heavily combat focus and you'll be spending most of your time clearing through dungeons and grinding for gear. It's generally a good idea to round up the enemies and have them be grouped up together before casting your spells. It's a lot more efficient since you can just focus on casting your spells in one area, meaning that you'll spend less time dealing with leftover mobs, which in turn makes you level up quicker.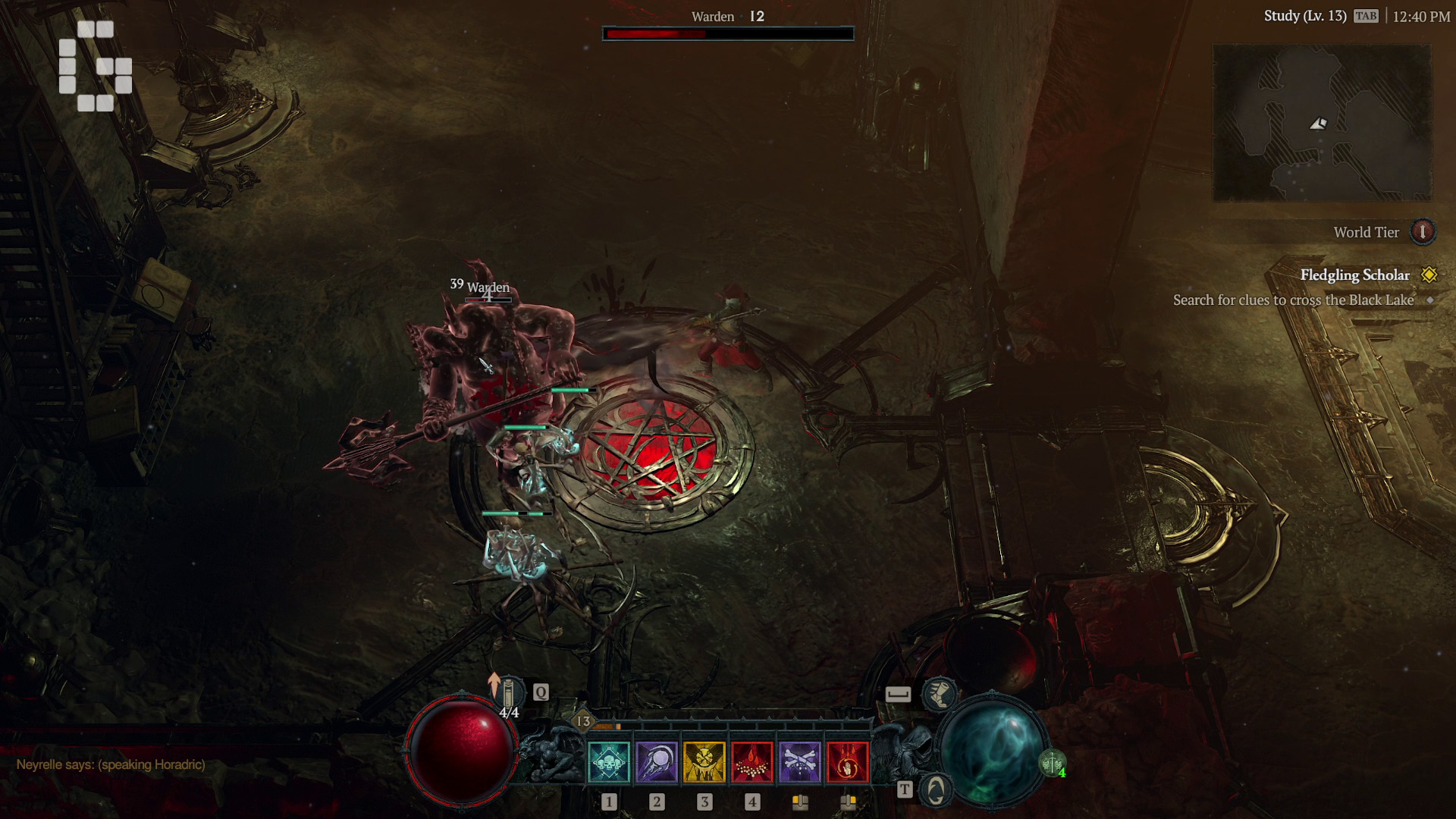 This may sound like a no-brainer, but players should complete event quests often. The world of Diablo IV is extremely large and filled with tons of activities to join and clear through, and one of these activities are events. These events can range from World Bosses or just random events with certain objectives. Clearing these events will reward you with experience points as well as items that will help you on your adventure.
The next general advice revolves around a new feature for Diablo IV being the Cellars. These Cellars are what I like to call "Bite-sized dungeons", which are these instances of miniature dungeons making up only one small room filled with a horde of monsters and generally one Elite monster. Clearing a Cellar usually takes less than a minute, it drops a chest reward, making these types of dungeons a good option to gain quick experience points that you may lack to level up.
Legendary items in Diablo have bonus effects it can give to the player when equipped. In certain cases, there are specific effects which would benefit certain skill builds for your character, such as having a bonus chance to create additional lightning spears when casting the spell. Meaning that your playstyle will largely depend on the legendaries that you find, so it's a good idea to play around it.
The skill tree in Diablo IV is very expansive, and new players might find picking the "right" skill build they should go for. From level 1 till level 8, players are able to freely refund their spells which normally requires gold to do, so it's recommended to try out different builds to see which gels the best for you. Even if you get past level 8, it's still fine to experiment around, as refunding spells gets exponentially more expensive the higher your level.
Speaking of refunding spells, unless you're swapping out all of your spell entirely, you don't to use the "refund all" option, as it'll cost more than 100k gold when you're refunding 50 spells and more. A better way to do it is to plan out which spells you need, and the ones you don't, so that you can refund the spells one by one, which in the long run will save you a lot of money.
Building your Character
When building your character, it's generally a good idea to put focus on one Core damaging spell as your main method of dealing damage. An example being with Sorcerer, where you invest in one element of your choice instead of trying to build into different elements.
It's also recommended to keep one or two defensive spells with you at all times, so that you can use them when you're in a pickle; monsters in higher tier difficulty will have attacks that incapacitate you, preventing you from performing actions and making you a sitting duck.
Items in Diablo IV have randomised stats to them called Affixes which gives you either offensive or defensive stats. While randomised, here are some of the stats that we think you should focus on rolling for.
Offensive Stats to focus on:
Crit Percentage > Crit Damage > Damage bonus on (vulnerable/crowd controlled/near/far/skill type) > Overpower > Primary Stats > Cooldown Reduction.
Defensive stats to focus on:
Damage Reduction > Fortification/Barrier > Crowd control reduction
Legendary Aspects 
In Diablo IV, Legendary items will be what you'll spend most of your time grinding for, as the Legendary aspects will be your bread and butter. A general tip is to clear through some of the useful dungeons throughout the map of Sanctuary for Codex of Power, which are a curated selection of Aspects, which can be imprinted to your items through the Occultists.
While the Legendary aspects from the Codex of Power will always have the lowest roll, it does however at least guarantees that you'll be able to get the Legendary aspect that you want.
It's generally a good idea to pay the Occultist a visit to transfer the power to your Rares, and extracting it once you'll find better gear. However, please be aware that once a Legendary Aspect is imprinted to your items, you can never extract it out anymore.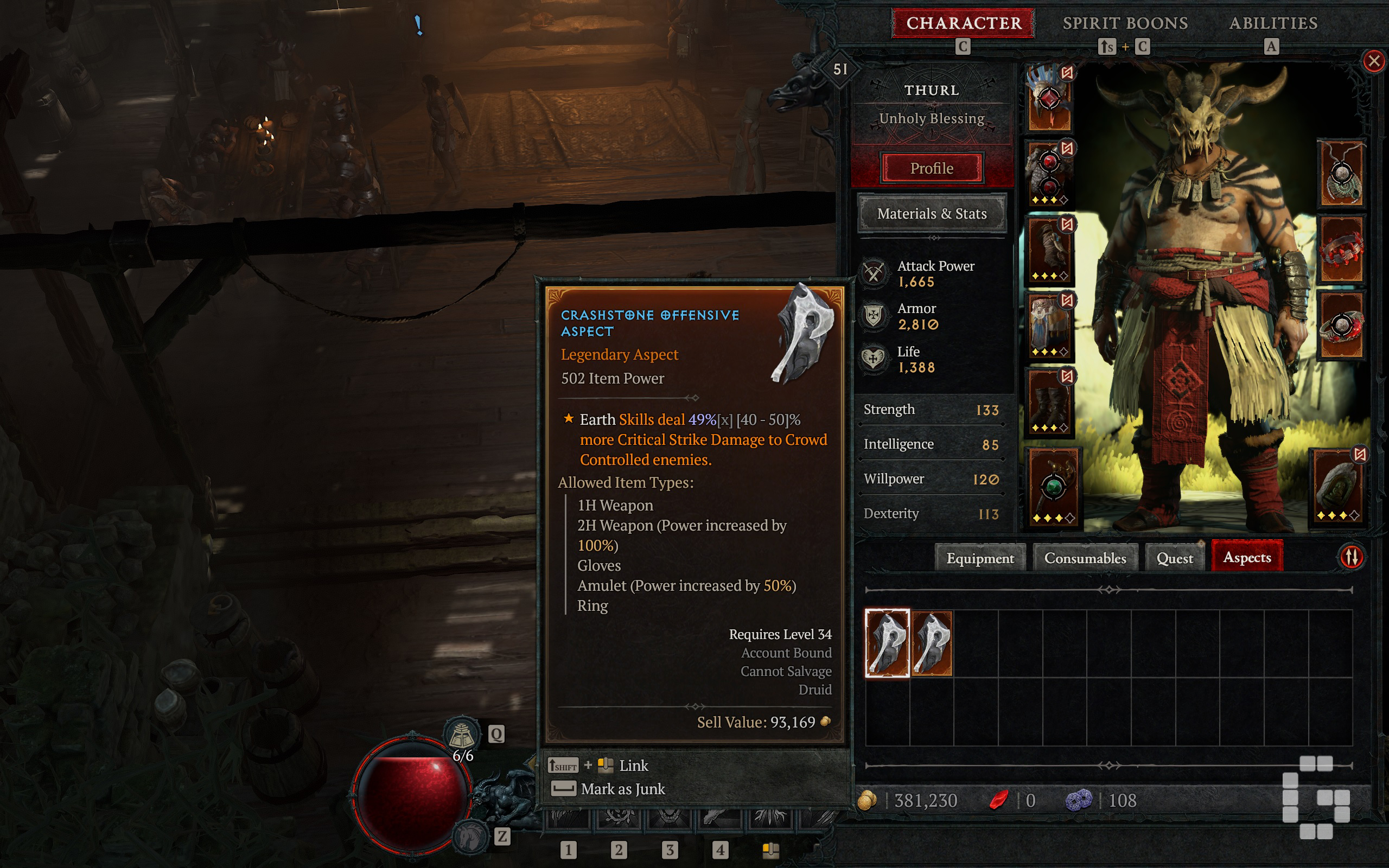 These are the types of Legendary Aspects and gear type that it can be attached to. Do note that most legendary powers will get a 100% boost on two-handed weapons, and a 50% boost on amulets.
Mobility: Amulet, Boot
Utility: Shield, Helm, Chest, Amulet, Glove, Boot
Resource: Ring
Defensive: Shield, Helm, Chest, Pant, Amulet
Offensive: Amulet, Weapon, Ring, Glove
Diablo IV Early Access is now available, while the official release will be on 6th June 2023. If you're interested in our thoughts on Diablo IV, check out our review here.
Diablo IV
Microsoft Windows, PlayStation 4, PlayStation 5, Xbox One, Xbox Series X|S
Diablo IV is an upcoming action role-playing game developed and published by Blizzard Entertainment, and is the fourth main installment in the Diablo series.
---
Check This Out Next
---