Low rarity units tend to get under-represented in games, but in Arknights, you shouldn't be overlooking these relatively easier to get Operators. Consider raising them to sub in for higher rarity Operators until then. While you're at it, check out our recommended 5-star Operators here, and our overview of 6-star Operators here.
This list will only cover global-only Operators.
---
2- / 3-STAR CATEGORY
These Operators can still be useful when you're running short on deployment points.
NOIR CORNE
Need just one more tank? Noir Corne's your guy.
YATO
No Fast-Redeploy Specialists? Yato can do her part with her lowered redeployment timer.
ANSEL
Slightly wins out over Hibiscus due to having more range when his skill is active.
CARDIGAN
High HP, and can self heal. If you don't need to heal other Operators, she can try to stall out dangerous enemies.
KROOS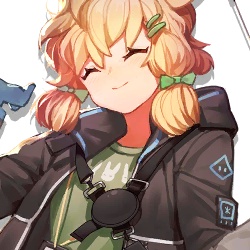 There's a reason why "kokodayo" is a massive meme among the fanbase. Need a cheap sniper? She's your gal.
STEWARD
Desperate for Arts damage? His targetting priority for high defense enemies could help with that damage.
NICHE
Operators here bring unique skills that can prove incredibly fun to work around.
AMBRIEL
Radar Positioning is this slacker angel's "signature" skill. Her attack speed is reduced in exchange for global range, allowing her to snipe any enemy, even if they've glitched out of the map.
BEANSTALK
This Vanguard can place an immortal Metal Crab with her while also being a ranged unit, an oddity among her fellow Vanguards. She's more niche in that the crab can only be placed within her attack range and you can't reposition it unless you redeploy her. The crab doesn't take deployment slots, so feel free to experiment.
ESTELLE
As with her fellow AOE Guards, Estelle would prefer to be Elite 2 for maximum impact. She's in the niche category due to Self-Sacrifice, which makes her unhealable when its active. Her Talent allows her to recover HP when an enemy dies within her range, so the obvious backdraw is her unable to heal back up when nothing has died.
ETHAN
He has been used in tandem with fellow 5-star Specialist Manticore. His Bind is random, improved some when his skill is active, but you're unlikely to be rushing him in any capacity. He's at least an option for crowd control.
FROSTLEAF
A larger range can prove very useful, and she also brings a measure of crowd control. Her attack speed getting lowered in exchange for her increased range might make or break your decision to commit to raising her, however.
GAVIAL
Pure Medics tend to get overlooked over DPS Operators. What Gavial can bring is regeneration to avoid "wasting" heals, and Revitalization Area allows for "burst" heals to all low HP allies within her range.
GITANO
AOE Casters can find themselves in an awkward spot, for being expensive to deploy, not having a wide range and slow attack speed. Gitano can briefly overcome that with Fate, the drawback being it stuns her once it ends. Don't count on her Talent getting you what you want when you deploy her.
MATTERHORN
For solely defensive purposes, he takes a somewhat opposite approach to Cuora with his Arts resistance instead. He can also bulk up his HP to help him survive even more, either healing himself with Body Strengthening, or being a pure wall with Cold Resistance.
PINECONE
That nail gun packs more damage than is reasonable, ignoring defense and holding charges for quick bursts. She is pretty expensive to deploy for such a limited range, but she's noteworthy for her damage potential.
ALRIGHT
Operators here have solid skillsets that can be easily replaced once you have their high rarity counterpart. Still, their skills allow them to hold their own outside of being pure substitutes.
ARENE
Deadly Prank would most likely be the preferred skill. He can somewhat sub in for Lappland, getting more attack range and dealing Arts damage to 1 additional target, besides removing the ATK% penalty on ranged attacks. He also prioritizes drones, in case you can't deploy any Snipers or need more options.
CLICK
The mousy content creator can use her drone in Synchronous Assault to deal pretty respectable damage in a wider range with a potential stun chance. Her Talent simply giving her and her drone more attack speed is appreciated, making her a pretty alright single-target Caster all things considered.
COURIER
If all else fails, Courier can be your go-to Vanguard. His relatively easy availability can help you through the early game. He's also slanted to be tankier, gaining DEF when blocking 2 or more enemies, with more DEF offered by his Assault Order Defend skill.
CUORA
If you ever need a standard tank, Cuora's your girl. Shell-shaped DEF allows her to block up to 4 enemies while regenerating her HP. She doesn't attack while this skill is active, but preferably you're stalling or using her as bait until your other units are ready.
CUTTER
While she avoids niche status here, Cutter's need to attack enemies to recharge her skills can make her a little more difficult to use. Should she be able to, though, she can bring really great damage and in a wide range with both her skills. You'd likely see Crimson Cutter more often, as it can also damage aerial units, with bonus damage too.
DUR-NAR
Raising Shield Strike lets her become a pseudo-AOE Guard, dealing Arts damage to at least 3 units at a time. This skill does require her to get hit to charge up though, but she could make it worth your time.
MAY
This less terrible goose packs some crowd control with Slows and Stuns. Her Talent gives her very basic buffs in more ATK and attack speed, allowing her to at least be more competitive with higher rarity Snipers.
METEOR
Her Talent lets her deal more damage to aerial units, while also reducing enemy defense. She's got a very simple kit, all in all.
MOUSSE
Bordering on potential greatness, what makes this cat so good is Cat Scratch reducing enemy ATK by a percentage. She also brings Arts damage if you're lacking in that.
SHIRAYUKI
She can extend her already pretty massive range as an AOE Sniper. Otherwise, she brings a Slow and Arts damage with Condensed Weapon. She does suffer from her already slower attack speed going even lower when Elite 2, which could make her more niche for you.
UTAGE
Another one arguably on the cusp of being great, Utage is able to deduct her own HP for faster attack speed packed with Arts damage if you use Landing Strike Doorbreaker. She is otherwise unable to be healed besides from her own attacks or with Distracted, and not having innate reduction to her redeployment time could make her too slow for "best" use.
GREAT
No matter the stage, these Operators can always find their use.
GRAVEL
She does one job, and she does it well: being bait. Rat Pack lets her tank even the most devastating of hits at least once, or at least take the heat off another unit until her shield wears off. If you don't need Projekt Red's DPS or stun, bring her to protect some core Operator.
JAYE
Formerly known as Fillet, Jaye consumes your deployment points in exchange for seemingly ridiculous power. He does only block 1, but the one he does block can either be Silenced with Declawing, or be made into sushi with Sashimi Platter, healing both him and a nearby ally. He does suffer when it comes to high defense, and high attack enemies, but most others can be chopped up finely.
MYRTLE
The absolute queen of deployment point printing. Her sole Talent passively heals up other Vanguards when she's on the field, which is almost negligible. If you need more healing, she can do that too with Wings of Recovery.
PODENCO
With a flexible skill set to either heal or damage, Podenco is rated highly here for ease of use and relatively quick skill rotations. Spore Proliferation brings Slow, Silence and Arts damage, for the complete package. She also buffs the ATK of other Supporters if you want to specialize further.
---
Besides being "stand-ins" for higher rarity Operators, raising these low rarity ones can future-proof your attempts at future events. One of these occasions would be the permanent availability of the Integrated Strategies game mode, Ceobe's Fungimist being the first run.
After everything else, some of these Operators get Operator Records / Paradox Simulations for more lore, medals and 200 Orundum, so why not get to training them at some point?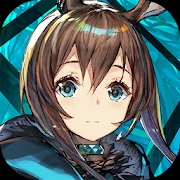 Arknights Global
Android, iOS
Take on the role of a key member of Rhodes Island, a pharmaceutical company that fights both a deadly infection and the unrest it leaves in its wake. Together with your leader Amiya, you'll recruit Operators, train them, then assign them to various operations to protect the innocent and resist those who would thrust the world into turmoil. Your tactics will determine the future of Rhodes Island. Fight for the Dawn!