Godzilla fans will be pleased (or disappointed) to hear that a new anime series titled "Godzilla Singular Point" will be debut in April 2021 on Netflix.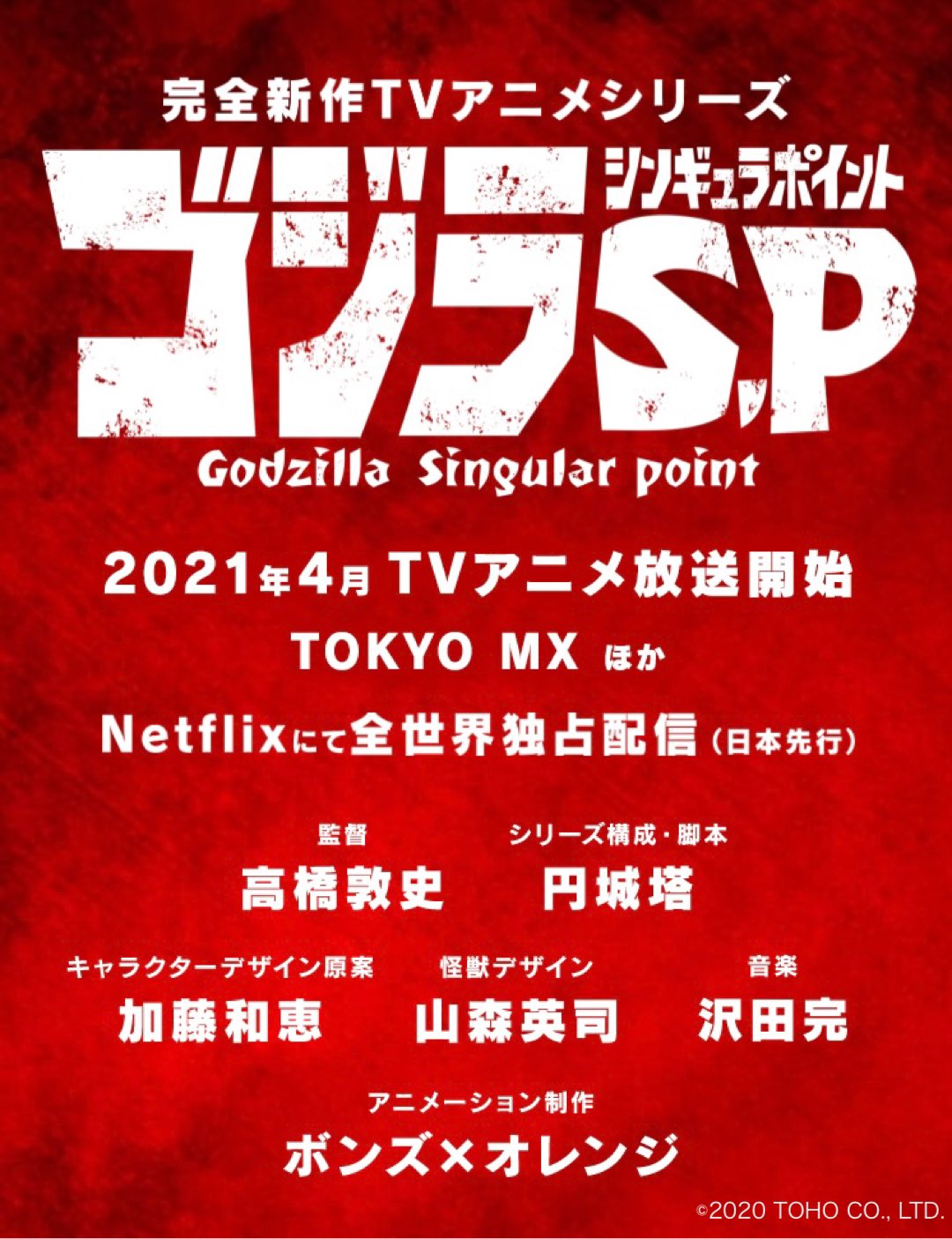 Godzilla Singular Point is a joint collaboration work between Studio Bones who are known for their works on titles such as: Mob Psycho 100, My Hero Academia & Noragami and Studio Orange who worked on Black Bullet, DImension W and Beastars.
Filmmaker Director Atsushi Takahashi mentioned that this anime series will have a combination of hand-drawn as well as CG animation styles to be used in this eerie series.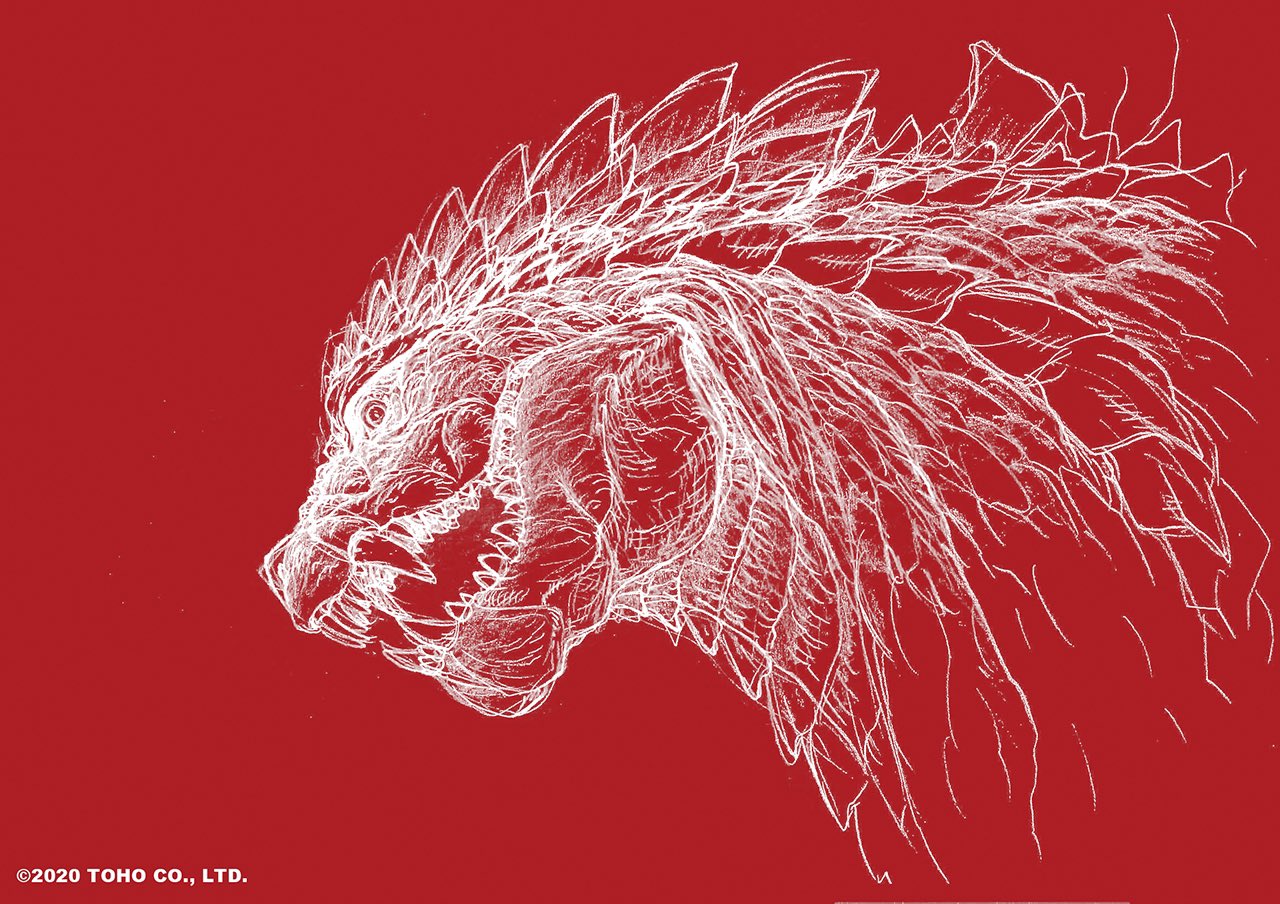 The anime series will be featuring a completely original take on the classic world-known Japanese monster Godzilla, that would be unrelated to the series of prior animated films including Netflix's other titles such as "Godzilla: Planet of the Monsters" and "Godzilla: The Planet Eater".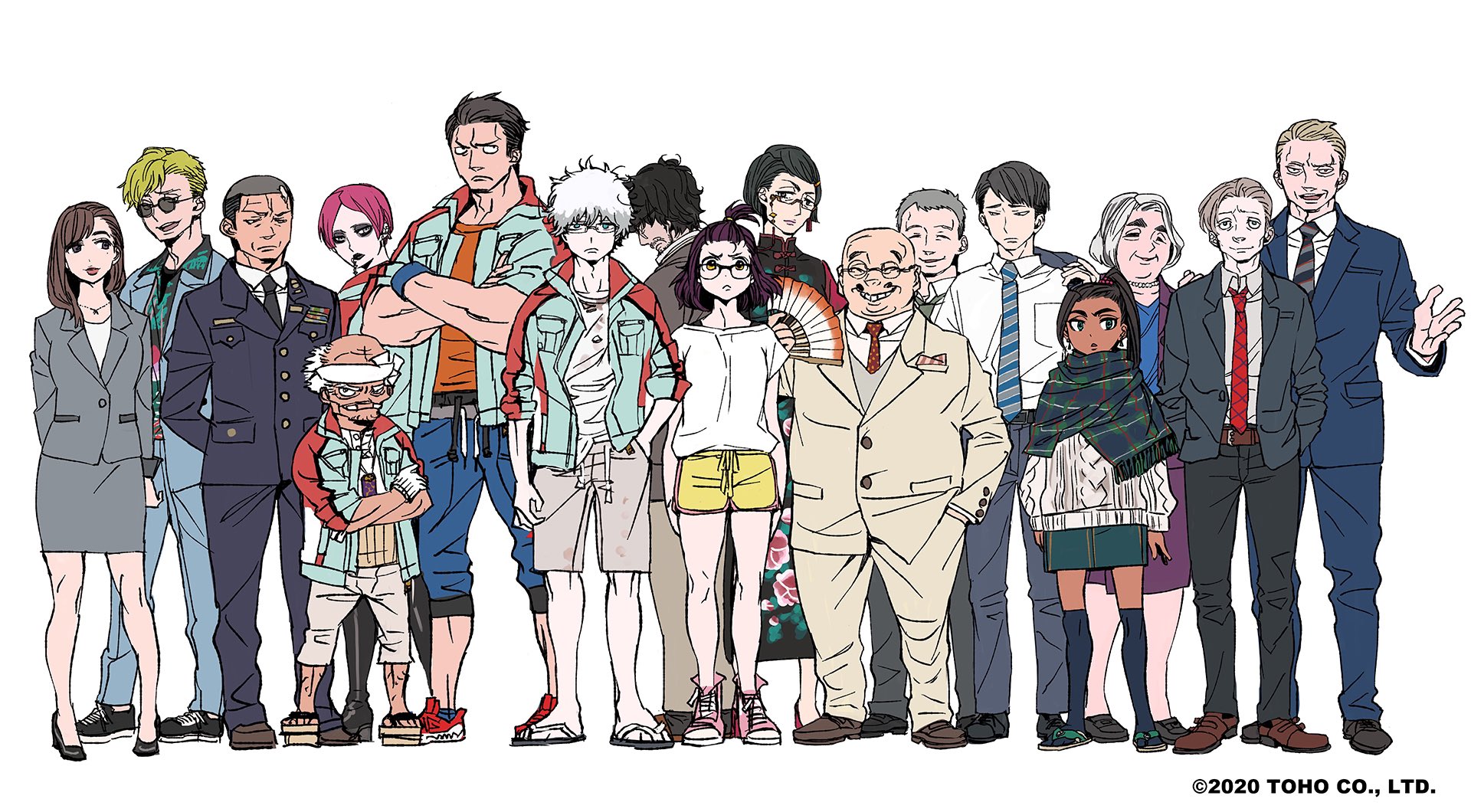 Over at their official Twitter account, they have revealed that the author to Ao no Exorcist – Kazue Kato will be doing the character design for the series. While the one who's in charge of the new Godzilla design would be one of Studio Ghibli's animator Eiji Yamamori.
While nothing else have been mentioned regarding this new series, it's safe to say that which such well-known names working on this project would result in greatness but it's still best to not set yours expectations too high. But regardless, we'll definitely check it out when it airs!
---
Check This Out Next
---