Genshin Impact has commenced its latest web event, Mysterious Voyage! The announcement for Mysterious Voyage can be found through the official Genshin Impact socials; Twitter here.
From 13 July to 20 July 2021, 23:59 GMT +8, uncover a nautical manual of unknown origin and embark on a mysterious voyage with Paimon. Set sail to discover new areas, which requires 10 Energy each. You'll need to hit circular icons with the right timing when events pop up, with at least a 50% hit rate. If you fail, the energy will be consumed regardless.
You may come across "Voyage Packets" which contain information fragments to decipher, some possibly even unlocked through puzzles. The first discovery rewards will give out Mora. Rewards from the event include Mora, Sakura Mochi and Tricolor Dango. The latter two items will be sent within 3 days of Version 2.0 going live. Unlock 8 / 15 / 25 / 35 areas to unlock even more corresponding rewards. Any memorable events will be added to the Seafarer's Album in the Nautical Manual you may revisit at any time.
The Mysterious Voyage web event will remain open for a time even after the event is over. However, the second and third Energy Supply tasks will be accessible, nor will you be able to claim any more in-game rewards.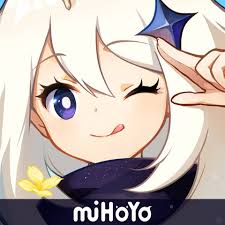 Genshin Impact
Android, iOS, PlayStation 4
Step into Teyvat, a vast world teeming with life and flowing with elemental energy. You and your sibling arrived here from another world. Separated by an unknown god, stripped of your powers, and cast into a deep slumber, you now awake to a world very different from when you first arrived.