It's now five days to the grand launch of World of Dragon Nest in five simultaneous territories! Pre-registrations remain open up till launch. You can get items worth USD50 by doing so! This is the newest MMORPG by Eyedentity Games, published by Nexon Thailand. The game will be open in countries in the SEA region which include Indonesia, Malaysia, Philippines, Singapore and Thailand.
This launch of World of Dragon Nest marks it as the first Open World MMORPG for the Dragon Nest IP. Pre-registrations for the game had begun since December 2019. Now, the official launch is 8 January 2020! Check out the debut of the special Opening 2D animation below, to celebrate the occasion.
Now, have you decided which class you will play? Fret not, you can get a quick introduction to the classes available at launch. See if you like something, or maybe you'd prefer to jump right into the game! You can also watch a video introducing the classes.
Classes
Archer

Specializes in Critical Hit Chance, most powerful healing

Cleric

Best in applying debuffs, can withstand the most damage

Slayer

Inflicts Bleeding on enemies, and grants blood draining effects for the party

Sorceress

Decreases skill cooldowns with normal attacks, and can also decrease party member cooldowns

Warrior

Can apply the most damage debuffs, the best at protecting the party
The game's almost here! You can check out our Closed Beta impressions of the game here.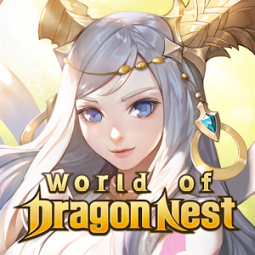 World of Dragon Nest
Android, iOS
An open world mobile MMORPG. Welcome back to the World of Dragon Nest!
---
Check This Out Next
---