Deus Ex Go is a game developed by Square Enix Montreal and was released in August 18th 2016. The game features many abilities that you can use just like the PC title. Instead of roaming around stages freely, it is a turn-based strategy game. Players will need to choose their moves carefully to avoid, hack into systems or complete any other objectives to solve the puzzle of the stage. As the game progresses, the difficulty increases which challenges players to use their creativity by using the abilities of Adam Jensen, the protagonist in Deus Ex.
Just like any other puzzle games, you will need to use your creativity by calculating or just being cunning. You will need to plan your moves to know how the robots and guards would react. The ability to turn invisible for a few turns gives you plenty of mobility as certain stages requires you to go stealth. There are certain challenges in each stage like, solving the puzzle in a number of turns. There are 54 stages in total. However when you are unable to solve the puzzle of the stage, you can also pay to get solutions to the puzzle. Which defeats the purpose of a puzzle game.
Playing as Adam Jensen, you will find yourself moving around on a board-like area, take out enemies or slipping past them to get to the exit. Because the game has a narrative to it, the story will sometimes bring you to save an important person as your mission. However you will find yourself in a myriad of obstacles which you need to get past such as turrets, robots and blocked paths. One of the things about Deus Ex is that you can hack. Roadblocks sometimes require you to hack them by visiting a terminal and creating a path to the object you want to manipulate. Yes, you can also hack a turret to kill off your enemies in the stage which saves you time.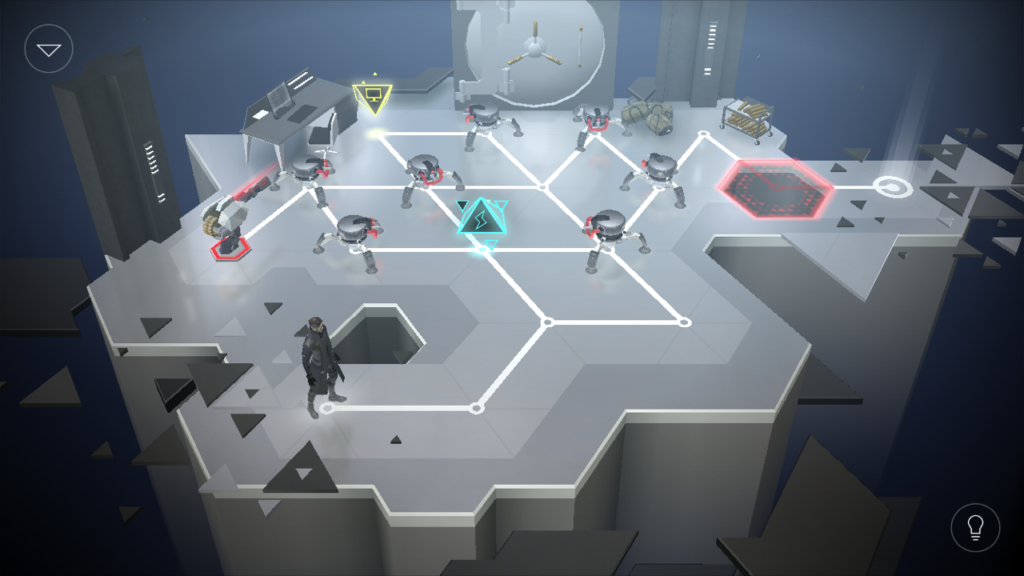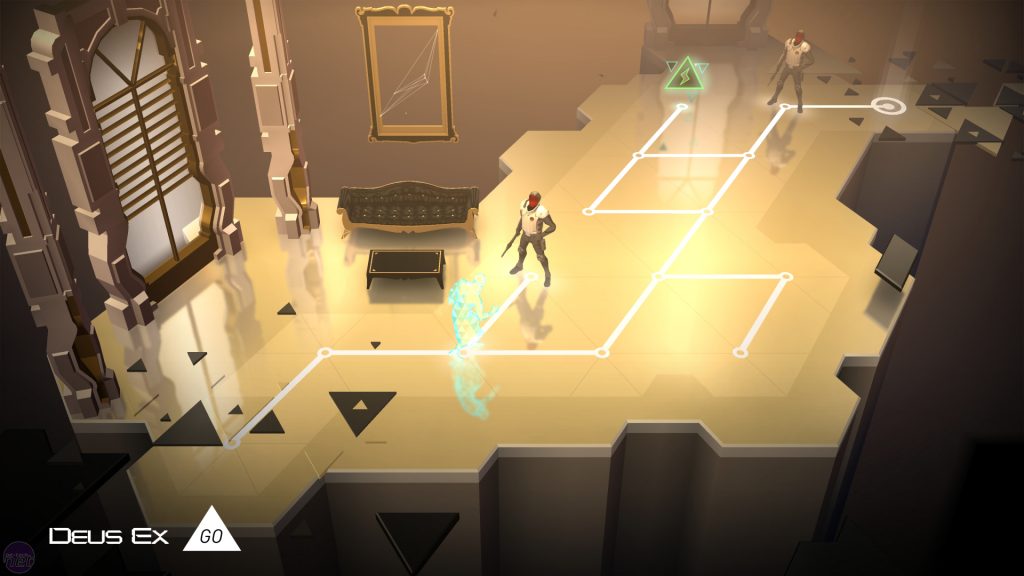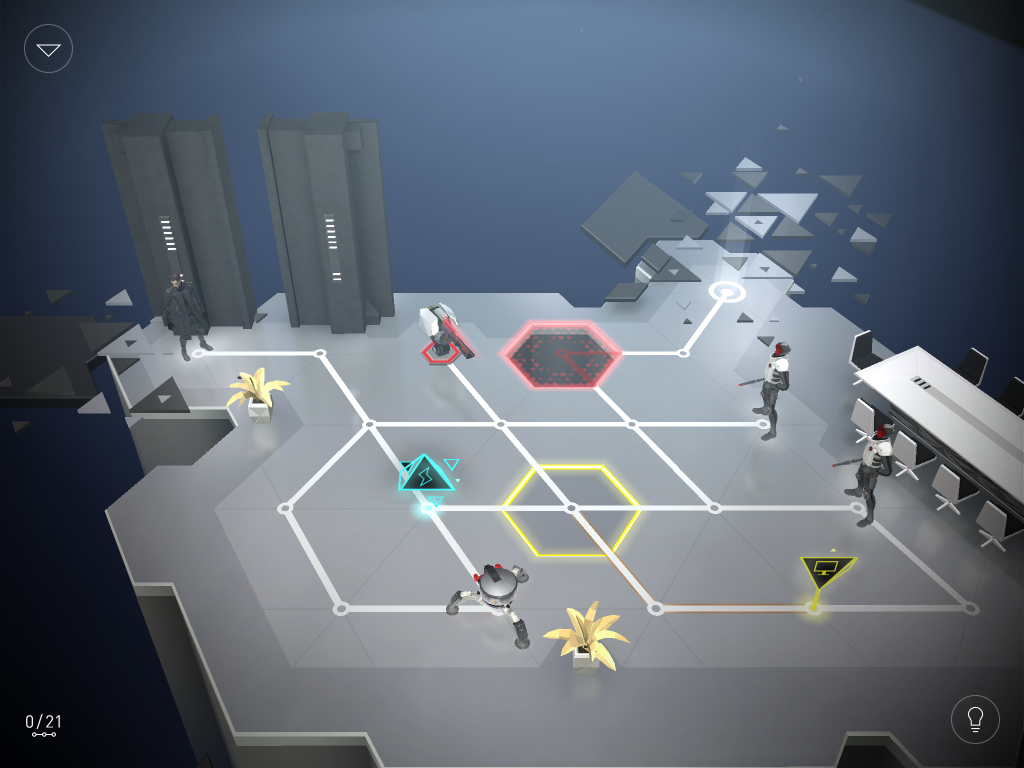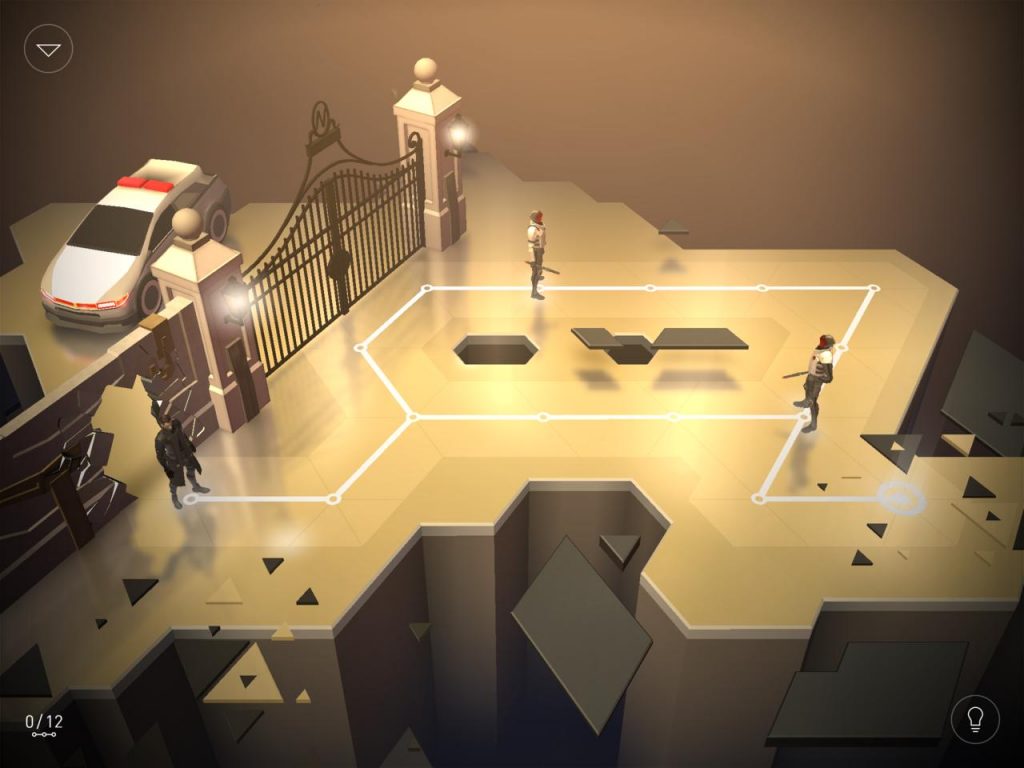 Despite the purposefulness of the pay-to-get-solution, the puzzles are fun and satisfying to solve. Square Enix Montreal has developed other Go series such as Hitman Go and Lara Croft Go. Both its predecessors are alike however Deus Ex Go is one of its kind being the first in the Go series to have a narrative, a story with a mission.
Currently the game is at 80% off on sale! If you haven't checked out the game yet, get it NOW!
Source: toucharcade
---
Check This Out Next
---