The D4DJ Quintessential Quintuplets collaboration event starts today, bringing characters from the popular rom com to D4DJ Groovy Mix.
This crossover event will run from 7th-15th April in Japan, and features new outfits for all the D4DJ characters based off of each of the main girls from Quintessential Quintuplets. You'll be able to pull for these outfits in a special gacha, running alongside the event.
The event also adds a new song to the game, a special cover of Five Equal Feelings, the opening song for the first season of the Quintuplets anime. The cover will be performed by Onaruto Muni, Hanamaki Otowa, Fukushima Noa, Hisai Yano and Haruna Kasuga, from the various groups in D4DJ. These are also the girls who received crossover outfits, with each one of them getting one based off a different Quintuplet. 
On top of that, there will also be Quintuplets-themed cosmetics added to the game, with skins for your records emblazoned with each of the girls faces on it. You'll also receive various other items in-game, which can use to decorate your clubs.
Unlike the previous Hololive and Monster Hunter collaborations, this one seems less focused on a single group, instead taking girls multiple units in D4DJ such as Muni from Happy Around and Noa from Photon Maiden.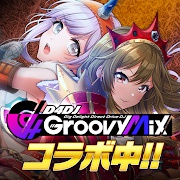 D4DJ Groovy Mix
Android, iOS
From original songs with the theme of DJ, anime, special effects, J-POP cover songs, More than 130 songs including famous drama songs, game instrumental songs, and original songs by artists have been implemented! The new rhythm game "D4DJ Groovy Mix" is here!