As the second anniversary of Arknights approaches in China, details for the game's real life concert dubbed Ambience Synesthesia, has been finally revealed. On 2 and 3 May 2021, the Shanghai World Expo Exhibition and Convention Center will play host to these performances. You can check out the official website with special messages from Dustin Bates of Starset, and DJ Okawari and Ai Ninomiya who will have songs at the event.
Ambience Synesthesia will feature performances from the symphonic, rock, hip hop and Chinese orchestral genres, with one ticket allowing you to catch all four of them. New skins for Vigna, Courier and Blaze will be available 1 to 15 May in-game. Performances will be recorded and posted exclusively on BiliBili at a later date.
Tickets go for:
S-tier: 1080 CNY
A-tier: 880 CNY
B-tier: 680 CNY
C-tier: 480 CNY
The associated tiers will have goodies and such accordingly to tier, besides seating arrangements. There will also be other merchandise available at the venue itself. Whether or not it will be possible to have a live online viewing is not known at this juncture.
While global users mourn some over not being able to attend the concert, we can at least listen to the songs via the official Monster Siren website and wait for the performances to be uploaded in the future.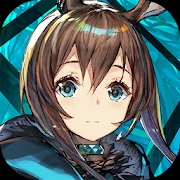 Arknights Global
Android, iOS
Take on the role of a key member of Rhodes Island, a pharmaceutical company that fights both a deadly infection and the unrest it leaves in its wake. Together with your leader Amiya, you'll recruit Operators, train them, then assign them to various operations to protect the innocent and resist those who would thrust the world into turmoil. Your tactics will determine the future of Rhodes Island. Fight for the Dawn!