Blastoise is finally joining the Pokemon Unite roster, as the next Pokemon arriving via a free update next week.
In a tweet last night the Pokemon Unite Twitter account announced that the final Kanto starter would be coming to the game as its next addition.
Blastoise joins Pokemon Unite on September 1st, just a few weeks before the game's mobile launch.
Gameplay-wise it looks like Blastoise will be the perfect addition for team scraps, with lots of skills that hit a big area. His Unite Skill also hits in a big radius, so he's going to be a great investment in your team's later game when the team fights start happening.
Blastoise is also the last of the Pokemon revealed during the game's closed beta testing, though we already know that two more Pokemon are coming to the game- Sylveon and Mammoswine.
It also looks like the new Pokemon for Pokemon Unite have all been filling in the empty slots on its roster- at launch Unite had a largely close-range roster, with few tanks, supports and long-range characters. Gardevoir, Blissey and Blastoise all seem to be filling those roles, so players should have more options for team compositions once Blastoise comes to the game.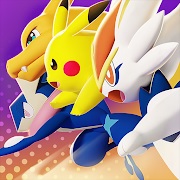 Pokemon Unite
Android, iOS, Nintendo Switch
Trainers unite in Pokémon UNITE! Experience a new kind of Pokémon battle in the Pokémon UNITE regional beta test! Team up and face off in 5-on-5 team battles to see who can score the most points within the allotted time. Work together with your fellow Trainers to catch wild Pokémon, level up and evolve your partner Pokémon, and defeat the opposing team's Pokémon to prevent them from scoring points. Put your teamwork to the test, and take home the win!