Dawn of Ragnarök is the next DLC expansion pack coming to Assassin's Creed Valhalla. This major expansion will kick off Year 2 of the post-launch of Valhalla with over 35 hours of exciting, fresh gameplay.
Eivor's Viking saga is far from being over. 
Story
Dawn of Ragnarök, before anything else, is the quest of a father who is trying to rescue their son, who is held in prison by the unkillable fire giant, Surtr. This will show different new facets of Odin's personality and will also reveal new traits of his character. Progressing through the story, players will meet diverse and complex characters, including Surtr's family such as Sinmara, his wife, and Glod, his half-jotun, half-muspel son.
Svartalfheim
Dawn of Ragnarök will also see players take a deep dive into the surreal world of the dwarves, Svartalfheim.
Svartalfheim is one of the nine realms in which the Old Norse people believed. It is the domain of the dwarves. However, with the invasion of Muspels (fire giants), Svartalfheim was left torn by the war and the few remaining surviving dwarves found safety in places that they call shelters. Every shelter that players will find is unique. Players can expect stunning natural formations such as these crystals here or brutalist dwarven architecture. The shelters also play a key role in players' progression. They will house various shops and vendors, which will help the players along their dangerous journey in Svartalfheim.
New abilities
A key element that Ubisoft added is the system that allows Odin to rip power from the fallen enemies and use it against them using a dwarven artifact named Hugr-Rip. There are several different powers across the world that players will discover, and all of these powers are upgradeable. Another thing to take note of is that the powers are timed so you'll need to be careful of when you decide to use them.
One of the powers is the Power of the Raven. Power of the Raven allows you to shapeshift into a Raven, and we will upgrade the ability for you to make an air assassination on the enemies. Another is the Power of Rebirth. How it works is that every opponent that is defeated while the power is active, is going to quickly raise and be reanimated back into the fight but this time on Odin's side.
There is also use of these powers outside of combat, in exploration, stealth, and other aspects. The Power of Muspelheim for example is usually used to give you protection from heat and fire. Using it in a different way, the Power of Muspelheim will make you look like a Muspel which will, in turn, grant you social stealth skills. For a stealthy approach, players can use it as a tool to vanish from active conflict. Then they can re-engage on their own terms or just run away and continue onwards towards their objective.
The catch is that you can only use 2 types of powers at a time. If prompted to make a choice, you must choose which power to replace with the new one.
And the way that all powers in the game will work is through a resource called Hugr. Odin can acquire it throughout the game, from every living being in Svartalfheim, to the environments of Hugr Blooms and the Shrines to Yggdrasil. Wherever the mighty tree sprouted its roots, the dwarves erected monuments on which Odin can sacrifice some of his life to regain his Hugr.
New weapon – Atgeir and extra customization
Among the many new elements, the players will also be able to unlock a brand new weapon class called Atgeir. This is a type of Polearm that was used in the Viking age, and the Atgeir will feature a unique combo system that rewards precise play.
With it, players will be able to unleash devastating finishers by carefully mixing and matching light and heavy attacks. Some of those will feature a powerful wide area of effect slash. Others are a knockback effect that is going to send the enemies flying back, while the last one is a powerful overhead slam that is sure to decimate even the toughest of opponents.
But there is even more to that. In the expansion, the players will be able to upgrade all their gear and weapons to divine quality. It will bring not only stat upgrades but also an upgraded perk rune slot. In this slot, the players will be able to place Odin Runes, which have been scattered throughout Svartalfheim.
Valkyrie Arena
Dawn of Ragnarök will also offer a brand new game mode: the Valkyrie Arena. In this arena, emblematic new and familiar faces from Dawn of Ragnarök and Valhalla will challenge the players' combat skills. Players will use difficulty increasing boost which will challenge their playstyle, the boost will stimulate players to try out new fight options and also to explore new gameplay opportunities.
The arena is an excellent playground for the players to experiment with their build, with the powers, with the weapons and armor, and of course, to explore the full breadth of the combat system. It offers freedom to the players to combine boosts. The more boost used of course, the bigger the rewards they will get.
New enemies – Muspels (fire giants)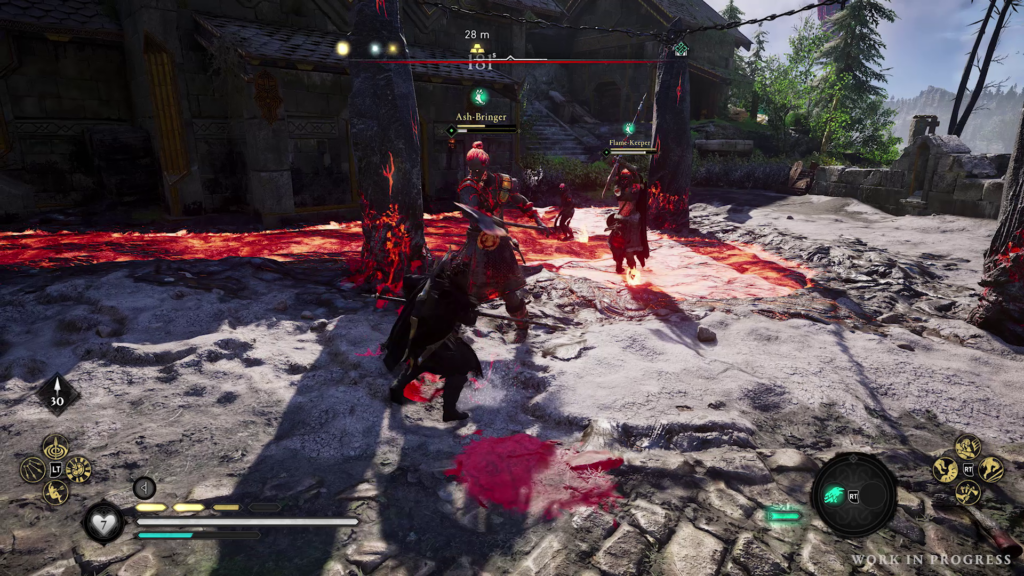 When Muspels gather together, especially in larger numbers, they will unleash a fearsome war cry that is going to boost the strength of their allies. One variant of the Muspels is the Flamekeeper who always sits in the back. They ignite lava and summon "Furies", opponents hellbent on exploding in Havi's face and taking away a huge chunk of the player's health.
But this is not everything that the Flamekeepers can do. They can "revive" fallen allies of the Muspels and bring them back into combat.
There's a lot to do in Assassin's Creed Valhalla Dawn of Ragnarok. This expansion comes out on the 10th of March on the PS4, PS5, Xbox One, Xbox Series X, PC, Google Stadia, and Amazon Luna.
Assassin's Creed: Valhalla
Epic Games Store, Microsoft Windows, PlayStation 4, Xbox One
Become Eivor, a Viking raider raised to be a fearless warrior, and lead your clan from icy desolation in Norway to a new home amid the lush farmlands of ninth-century England. Find your settlement and conquer this hostile land by any means to earn a place in Valhalla. England in the age of the Vikings is a fractured nation of petty lords and warring kingdoms. Beneath the chaos lies a rich and untamed land waiting for a new conqueror. Will it be you?
---
Check This Out Next
---