A new website for Arknights OST, styled in the in-universe company of Monster Siren, has been opened which you can check out here. With the tagline of "a world familiarly unknown", Monster Siren is described as such:
Monster Siren Records (MSR), one of the world's largest music publishers in the tenth century in Terra.

From heavy metal bands to the idol industry, MSR artists are involved in all aspects of music.

According to the latest statistics, MSR occupies more than 30% of the music market in Terra.
Some of the tracks are also accompanied by lyrics, where relevant. You can also listen to the tracks on the website, though the player may be a little broken, in which case you can listen to the others on their alternate streaming service here. Curiously, there's a "login" option on the Monster Siren website, but for now, it doesn't look like you can do anything with it.
Incidentally, vinyl records have been announced for the tracks for Contingency Contract Pyrite, Blade and Cinder for purchase. To be clear, these are the large records, and not the modern CDs.
A real life concert was also announced previously during the game's 1.5 anniversary stream to be held sometime 2021, though details are still not available as we approach the second anniversary of the CN release.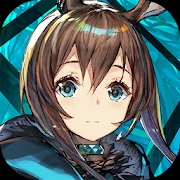 Arknights Global
Android, iOS
Take on the role of a key member of Rhodes Island, a pharmaceutical company that fights both a deadly infection and the unrest it leaves in its wake. Together with your leader Amiya, you'll recruit Operators, train them, then assign them to various operations to protect the innocent and resist those who would thrust the world into turmoil. Your tactics will determine the future of Rhodes Island. Fight for the Dawn!
---
Check This Out Next
---