With Apex Legends Season 15: Eclipse looming over the horizon, we got some early insight for the upcoming new legend being added to the Apex roster, Catalyst. We had the opportunity to talk with Ashley Reed, the Lead Writer and OT Harrison, the Legend Designer where they go over her lore, design and her skill kit.
Introducing Catalyst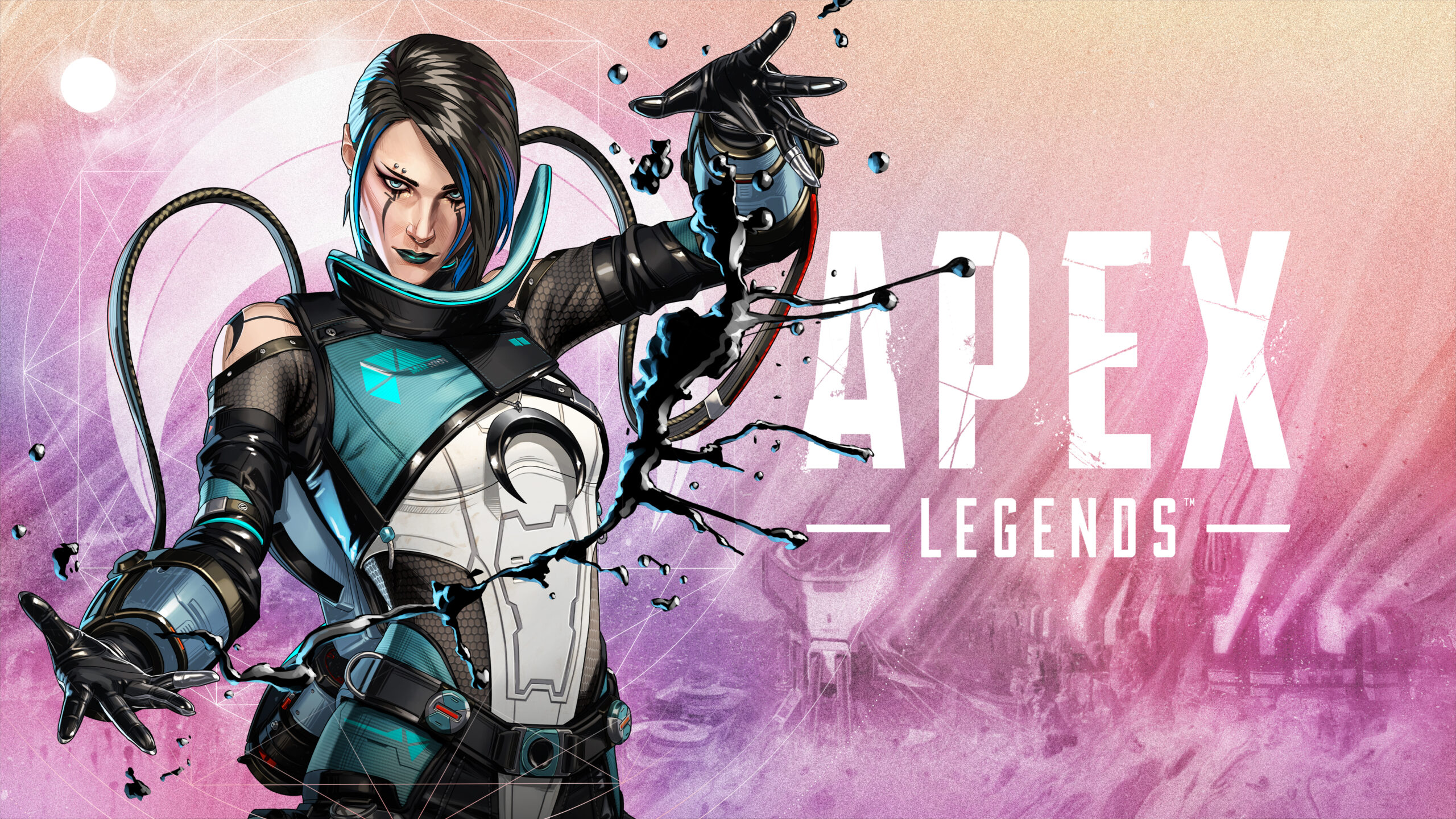 Tressa Crystal Smith or Catalyst isn't everyone's cup of tea, she's an elegant and standoffish woman who likes crystals more than she likes most people. Catalyst grew up on Boreas, a faltering planet with a deteriorating moon that was introduced back in Season 6 and Season 10, and the moon was eventually destroyed when Seer was born.
While conformity and efficiency were necessities in Boreas, Catalyst was more at home with fellow misfits who spent their time on crystals readings, moon rituals and personal witchery.
Ultimately Catalyst ran away from home due to being caught in the middle of a crossfire between her closest friend and a corporate encroachment. She eventually found a place to call her own, but the Apex Games had gotten in her way.
Catalyst is a big sister type where she's a no nonsense kind of gal who doesn't take any crap from anybody and will call you out when you're messing up. And while she does occasionally try to crack jokes with the other legends, it tends to fall flat in unintentionally amusing ways.
Catalyst as the First Trans Woman to Join Apex Legends
The development team mentions that they wanted to highlight how important representation is on Apex and how they wanted a diverse cast of characters. The dev team wanted to approach their work on new legends from an organic place and that Catalyst was going to be a trans woman even early on, so that part of identity will grow with her.
With authenticity in mind, the team worked closely with trans developers internally throughout the development process and even hired and worked closely with a voice actress who was also trans as well as seeking consultation throughout development with a consulting group that refers to the LGB Alliance, to ensure that they were being thoughtful with their approach.
The whole team had embraced the work and they were really thoughtful and attentive across the initial stages of development, giving and taking feedback. They hope that players can see themselves in Catalyst and that they wish players will love her as much as they do.
Design Choices
"Techno Witch" was the term that the team went for that had their creative juices flowing. From the art side, the team had experimented with an emo look that incorporated a lot of black colours. The team made her very feel flowy and liquid-like, especially with the tubes on her back which enforce the witchy vibes.
But with the Apex universe being grounded in science, it was important that her look reflected that aspect as well. So the art team dug into how she manipulates ferrofluid where they had to look into various magnetic devices like MRI machines and electromagnets for reference.
She has a backpack full of ferrofluid that she can control with a magnetic field and she can manipulate those field with a conductor that is woven in her gloves.
The ferrofluid makes Catalyst one of the most VFX intensive legends in the game but the VFX team really love the concept too and they were onboard with it once they saw what they can do with it. The result looked amazing and the team were impressed with this technical feat.
In the Apex Games
Catalyst is able to control the battlefield with her abilities, similar to some of the other defensive legends in the game, but she has her own unique flavour in terms of versatility with her ferrofluids. She has great options to players who prefer to engage in long range fights by keeping enemies at bay or to facilitate safer rotations and healing opportunities.
Her passive skill, Barricade allows her to manipulate the ferrofluid to reinforce doors, strengthening them to lock out enemies while allowing teammates to pass freely. Enemies can attempt to destroy the reinforced doors but it takes twice as long with melee. With her passive, she can also rebuild doors and spaces that have been destroyed.
While with her Piercing Spikes Tactical, she can throw out a patch of ferrofluid that turns into deadly spikes when the enemies are near which will deal damage as well as slow if stepped on. She's also able to throw this skill relatively far, making her a good initiator as well as a good defensive skill overall. Catalyst will also be immune to enemy spikes.
Last but not least would be Catalyst's ultimate, Dark Veil where she can raise a permeable wall of ferrofluid that will slow and partially blind enemies who attempt to push their way through it. With the wall being permeable, players can walk and drive through it.
Dark Veil can also block out a lot of scanning abilities like seer's tactical and passives, including bloodhoud's too. Her ultimate can be a great tool for splitting up the battlefield or just getting that extra bit of safety when doing rotations.
Synergies and Counters
Catalyst can synergise pretty well with other defensive legends, like Caustic and Watson. With that team composition, you can pretty much turn any place you want into your own personal playground.
Her Dark Veil is also great if you combine it with other mobility legends like octane or pathfinder to help facilitate safer rotations. Those legends are also most likely be able to peek over those walls are walk through them to dash away to safety.
While impressive, her reinforced doors are still vulnerable to abilities like Rampart's minigun or Mad Maggie's ball, or any other explosives in general, so it's best to prepare those before hand when trying to deal with Catalyst.
---
Catalyst will be coming to Apex Legends during Season 15 which will be release on 1st November 2022.
---
Check This Out Next
---