Zenless Zone Zero will be having a Tuning Test come 5 August 2022, with applications now being accepted. The test will commence 5 August 2022, 10:00 UTC +8 with the end time to be announced. You can sign up for the test through the Zenless Zone Zero official website, with applications closing on 27 July 2022, 23:59 UTC +8.
There will be a survey for you to fill up, asking questions about your server, device – for example, PC players will be able to answer with their GPU / CPU – and a whole host of questions about your typical gaming habits.
Here's a trailer from the Summer Game Fest 2022 showcase:
From the team that brought you Genshin Impact comes a brand new Futuristic Urban Action Game, Zenless Zone Zero. The trailer showcased ZZZ's 3rd person action combat, as its characters flipped around with swords fighting off against mechs. ZZZ, or Zenless Zone Zero, has no specific release date.
The official website lists features such as:
Live dual identities, two opposing personas: Behind seemingly peaceful streets, Proxies operate in a warped reality
Take on commissions and traverse between Hollows: Explore Hollows with your squad, fighting through changing labyrinths
Seek the truth in your pursuit of hope: Discover various factions, uncover a conspiracy
A story of the last metropolis: Welcome to New Eridu
If it's anything like Honkai: Star Rail, most of the actual gameplay is kept relatively hush hush due to non-disclosure agreements, so let's see how it turns out.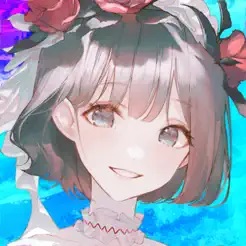 Grimlight
Android, iOS
Awaken to a new beginning in a world of dreams and fairy tales. [Grimlight] The world of Phantasia is filled with mystery and wonder but has been eroded away by the Dreamless, shadowy entities that seek to corrupt all living things and consume the world into the endless void.