Ayla, the new Tank Construct that is expected to join the global version of Punishing Gray Raven, may face potential censorship. Ayla, alongside fellow A rank Construct Watanabe (Dark element), are the two upcoming Constructs who will be made available during the Fallen Star event, which is the next event following Frozen Darkness.
However, Ayla's coating, specifically, the Final variant, differs from region to region. Notice the differences between the Chinese and Japanese coatings for Ayla:
Do note that the game was originally released in China before releasing in Japan. As such, Japanese players have a decensored version of Ayla.
Censorship for mobile gacha games is commonplace in China. Girls' Frontline and Azur Lane, both of which are made by Chinese developers also faced censorship in the past. The former had damaged skins of characters removed while the latter outright removed certain characters in the game.
Punishing Gray Raven global already faced censorship upon release, with the Memory Adolphe replaced with Cottie, likely due to imagery alluding to suicide.
Regardless, only time will tell which version of Ayla will global players receive once she launches.
For more Punishing Gray Raven content, check out:
Follow the game on Twitter to stay updated.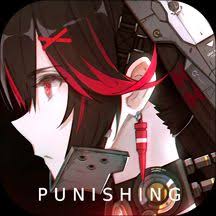 Punishing Gray Raven
Android, iOS
Punishing: Gray Raven is a fast-paced ultra-stylish Action-RPG. Mankind is almost extinct. Earth has been conquered by a robotic army—the Corrupted—twisted and warped by a biomechanical virus known as The Punishing. The last survivors have fled into orbit, aboard the space station Babylonia. After years of preparation, the Gray Raven special forces unit leads the mission to reclaim their lost homeworld. You are their leader. As commandant of the Gray Raven unit, you are tasked with assembling the greatest cyborg soldiers the world has known and lead them into battle. Unravel the dark truths behind the Punishing virus, push back the Corrupted and reclaim the Earth in this stylish Action-RPG.
---
Check This Out Next
---