Fishing will be one of the newest additions coming to Genshin Impact with the version 2.1 update! Details about it have been provided through the official forums.
To start your fishing career in Genshin, you'll first need to have unlocked your Serenitea Pot, and complete the "Exploding Population" quest. You will need to make bait; the Fruit Paste Bait, for example, uses Sunsettia and Wheat. Then, select the rod of choice and attach bait. You will only be able to use certain bait in the body of water you are at. Cast your line, and try to reel your catch in!
Ripples in a water body indicate a Fishing Point. You can simply interact with it to start fishing. Fishing Points refresh every 3 days, upon which the day and night cycle will influence the appearance of said fish.
Accordingly, different bodies of water will have different species of fish. You will be able to check the species available and accordingly select an appropriate rod and bait. Bait can be made at Crafting Benches. Examples of bait and species they attract are:
Fruit Paste: Medaka, Dawncatcher, Crystalfish
Redrot: Stickleback, Betta, Venomspine, Akai Maou, Snowstrider
False Worm: Shirakodai, Angelfish
Fake Fly: Koi, Pufferfish
Each region will have their own Fishing Association where you can exchange caught fish for rods, blueprints and more. Hold down the Cast Rod button to aim, and let go. Too far from a fish, and they'll be less likely to hook, but too near will startle them. Keep your line in the Ideal Tension zone to catch the catch!
There will be places with more obvious ripples, indicating the presence of Ornamental Fish. These can be raised in a pond in your Serenitea Pot, on redeeming the blueprint from the Liyue Fishing Association.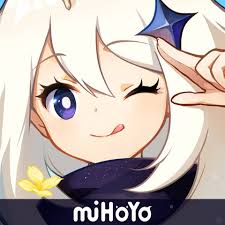 Genshin Impact
Android, iOS, PlayStation 4
Step into Teyvat, a vast world teeming with life and flowing with elemental energy. You and your sibling arrived here from another world. Separated by an unknown god, stripped of your powers, and cast into a deep slumber, you now awake to a world very different from when you first arrived.
---
Check This Out Next
---