With a new banner refresh that will last until 28 January 2022, we have the addition of Sakura Chiyono O to the Uma Musume stable.
★3[日下開山・花あかり]サクラチヨノオー(CV:#野口瑠璃子 さん)が登場!
先行でのレース運びを得意とし、中距離やマイルを舞台に活躍する素直な努力家ウマ娘です!
ガチャで獲得すると今だけ「サクラチヨノオーのピース×90」がおまけで付いてきます!#ウマ娘 #ゲームウマ娘 pic.twitter.com/U7oFI6N1Bz

— ウマ娘プロジェクト公式アカウント (@uma_musu) January 20, 2022
A rather unexpected release, Maruzensky's offspring joins the cast as one of the newer characters who were released only after the game's launch. Unlike her parent however, Sakura Chiyono O adopts the leader strategy, although a B aptitude in runner means you can easily take that route too.
That being said however, Sakura Chiyono O's skillset heavily favours her to stick to her default strategy. Distances wise, you have a choice of running her in either mile or medium length tracks, although it is also possible to tweak her to run in short or long with some gene manipulation. The training bonus distribution does favour Sakura Chiyono O to be run on mile however, with the nice 10% boost for speed and wisdom, respectively. All in all, Sakura Chiyono O's release does little to shake up the meta, but from a design perspective, she is right up there with the better looking girls. So if you play solely to fill your stable with cute horses, rolling for her is a no-brainer.
Uma Musume: Pretty Derby is currently available on Android and iOS for mobile, and DMM Games for the PC.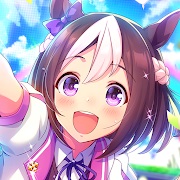 Uma Musume: Pretty Derby
Android, iOS
Horse girls take to the track! Train up these cute horse girls to be the best of the best.