With a new banner refresh that will last until 16 February 2022, we have the addition of Mejiro Ardan to the Uma Musume stable.
プリティーダービーガチャとサポートカードガチャ開催です!

【新登場の育成ウマ娘】
★3メジロアルダン

【新登場のサポートカード】
SSRアグネスデジタル
SRアイネスフウジンhttps://t.co/c3yKHrZOre#ウマ娘 #ゲームウマ娘 pic.twitter.com/kOyMnQsGxu

— ウマ娘プロジェクト公式アカウント (@uma_musu) February 8, 2022
As an addition to the ever growing lineup of Mejiro horses, is Ardan worth rolling for, especially since anniversary is around the corner? Let's find out.
Mejiro Ardan fulfills the role of leader for the mile and medium distances, and there is very little a trainer can do to spec her for anything else, even if the C in runner looks tempting. Regardless, her skillset pretty much necessitates you to run that one strategy anyway. In any case, Mejiro Ardan gets a fairly decent variety of skills to work with, particularly the various heals available to her, although they are hardly the most efficient or reliable. As such, you are still going to want to equip her with the more reliable options in Big Eater and Arc Maestro.
The new Mejiro girl does get solid speed up abilities that proc on the final stretches, particularly her unique character skill, although numbers on that remain to be seen. For what it is worth, Ardan has good training bonuses in speed and wisdom, which is always handy to have if you run her in mile. All in all, it is quite difficult to recommend Ardan based on what is on paper, but if you are a Mejiro farm supporter and need to complete your collection, she might be worth considering just for that alone.
Uma Musume: Pretty Derby is currently available on Android and iOS for mobile, and DMM Games for the PC.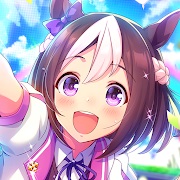 Uma Musume: Pretty Derby
Android, iOS
Horse girls take to the track! Train up these cute horse girls to be the best of the best.
---
Check This Out Next
---