Ultra Toru Hanagata, a souped-up version of the regular Toru Hanagata, will join the roster of players in the Slam Dunk mobile game.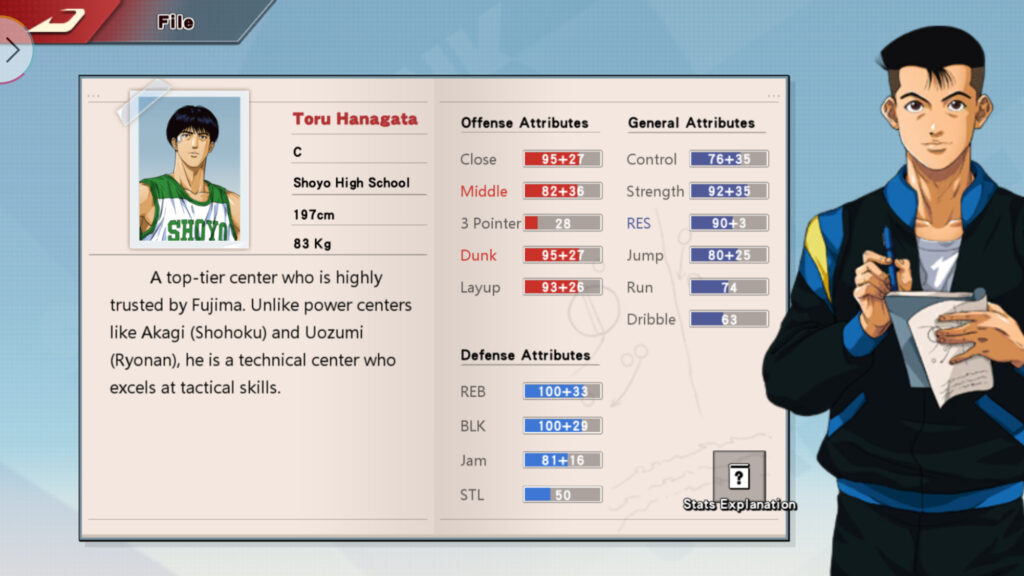 Ultra Toru Hanagata got an upgrade in terms of defense and offense attributes over regular Hanagata, having superior Block and Dunk in particular. Players can select which Hanagata to use based on your teammates.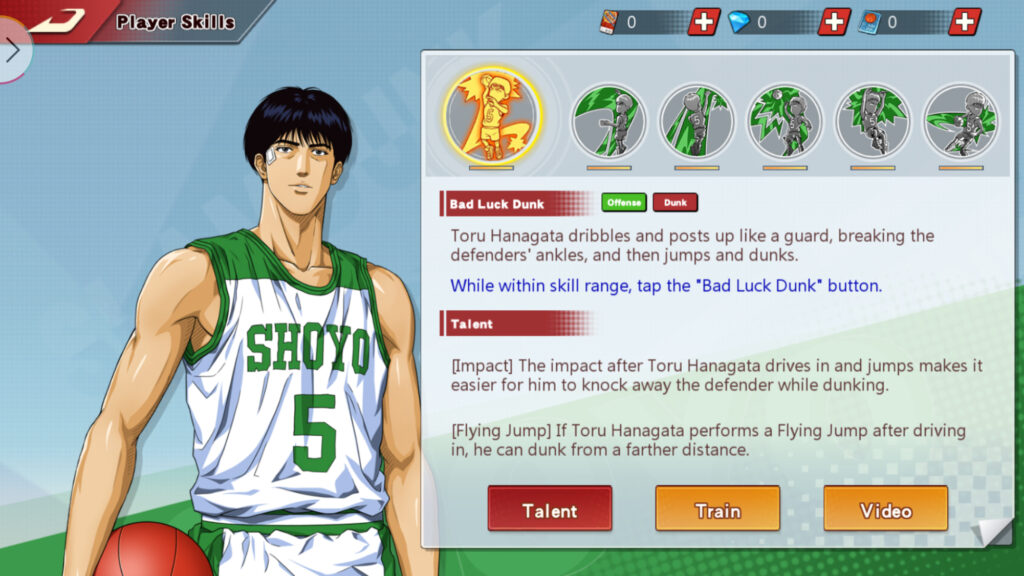 Hanagata is a top-tier center who is highly trusted by Fujima. Unlike power centers such as Akagi (Shohoku) and Uozumi (Ryonan), he is a technical center who excels at tactical skills. Also known as the "Offense Kaleidoscope", he now becomes an even more valuable player on the Offense after training on his Blocking in the Paint and Tip ability.
His abilities include:
High Tip-in

Straight Hook Shot
One-armed Block
Flying Alley-oop
Post-up
Back Cut & Dunk
In addition, four kinds of Affinity are currently open, such as Trump Card, Shooter Confrontation, Extra Fury, and Battle for Supremacy. These mainly unlock Attributes like Rebound, Control, Middle, and Strength.
Besides the release of Ultra Toru Hanagata, the Slam Dunk mobile game is planning to organise more online competitions in the future. The last competitive event that was held was the S2 Champion Cup.
To stay updated with new updates and announcements surrounding the game, visit its Facebook page.
Slam Dunk
Android, iOS
SLAM DUNK is a Real-Time 3v3 Basketball game adapted from the Japanese Anime – "Slam Dunk". The production is supervised by Toei Animation and distributed by DeNA. Meet the original characters, watch the orginal story and those classic scenes. You will be able to use those familiar skills like "Hua Hua Defense", "Akagi Dunk" and "Lightning Fast"; experience the strength of each high-school basketball team. Let's ignite your passion for basketball and feel those touching moment through the competitions. Enjoy creating and developing your very own playing technique!