We here at GamerBraves would like to thank our friends at Ubisoft for allowing us the chance to do an unboxing review on some of the figures from Rainbow Six Siege as well as Ubisoft Heroes!
Tom Clancy Rainbow Six Siege Series 5 Chibi Figure
From a first glance these figure all look pretty well made and they are well made. The material for the series 5 figures are made from PVC as well as ABS which give them a more polished look. Although the series 1 Tachanka is made from a vinyl material instead, so it doesn't have as a polished feel to it compared to the series 5 ones.
The figure boxes also contain an in-game code which could be redeemed to receive some goodies.
Gridlock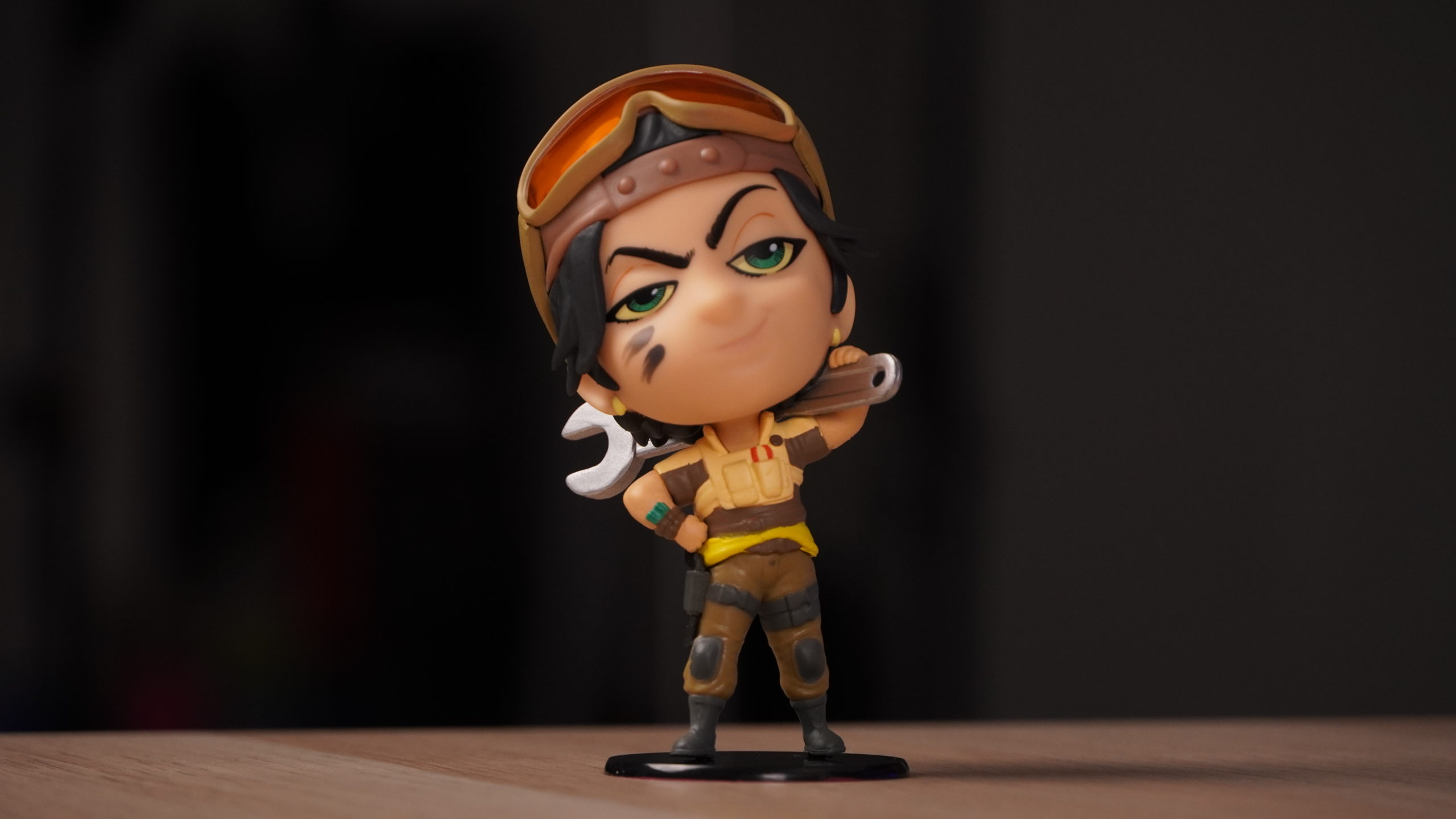 Being an attacking operator in game, the chibi version of this figure is able to portray the confident aura that she gives off. She also carries a big wrench in the figure which is pretty nice.
Alibi
This version of Alibi is the true operator and not her Prisma hologram. The beret she had on the figure also has her logo on it which is a nice detail to have.
Doc
Doc is carrying his own defibrillator instead of his usual Stim pistol which is a nice change of pace. His defibrillator also comes with its own electric sparks too!
Castle
The figure went for a more charming look for Castle and honestly, it really fits him since he has a knack for putting people at ease.
Golden Castle
The Golden Castle only comes in if you buy the full set of 5 pieces of the Tom Clancy's Rainbow Six Siege series 5. More details can be found here in this link.
Tachanka
Tachanka is actually from the series 1 of the Tom Clancy's Rainbow Six Siege which explains the different style compared to the rest of the series 5 figures. He is seen wearing a heavy duty helmet along with a really big gun.
Ubisoft Heroes Series 1
Ezio (Assassin's Creed)
To be more specific, this version of Ezio is the Assassin's Creed 2 Ezio since he has the little scar on his lip.
Nomad (Ghost Recon Breakpoint)
The Ghost Team Leader as well as the Support Gunner of the Kingslayer Team, Nomad's grizzled look is successfully portrayed onto the figure.
Vaas (Far Cry 3)
Being the secondary antagonist as well as having people question what insanity truly means, Vaas is considered to be one of the most iconic villain in the Far Cry series. Filled with a pistol, tattoos and piercings, I would say this figure is my personal favorite.
Sam Fisher: Rabbid Version (Splinter Cell & Raving Rabbids)
Being Ubisoft's mascot, Rabbid is dressed up as the iconic CIA agent Sam Fisher from the Splinter Cell series. And well, who doesn't like Rabbid wearing a secret agent suit topped off with night-vision goggles and a plunger gun?
Where to get these?
All of these figures can be purchased from the official Shoppe Ubisoft store at the price RM80 for each of these figures! And if you were to buy two of any of the figures, you'll get a discount of 5% off the total price.
And by purchasing the full set of the Rainbow Six Siege series 5 will get a discount price of RM320 instead of the original price of RM400! Get it before the discount period ends.
Link to the Ubisoft Shoppe Store can be found here.