D4DJ has announced that Kanon Shizaki, voice actress of the character Togetsu Rei will be stepping down from her role in the multimedia project.
In a statement today, the D4DJ gave no explicit reason for Kanon Shizaki resigning as the voice actress for Togetsu Rei, only that she would no longer be attached to the project.
"We regret to inform you that due to various circumstances, Kanon Shizaki will be stepping down from the role of Rei Togetsu in the D4DJ multimedia project and all its related works", the statement reads.
They also haven't announced any future casting plans for the character, though we can expect more information on that down the line.
Kanon also features in the BanG Dream series, where she voices the keyboardist for the unit Roselia, Shirokane Rinko as well as playing the role during their on-stage performances as well.
No announcement has been made about her continued involvement in BanG Dream as of the time of writing.
Bushiroad's multimedia projects are far more intense than a simple voice acting gig- on top of voicing the characters in any anime appearances, they'll also have to prepare voicelines for the gacha game, as well as rehearse for any stage appearances.
Considering Kanon's double-dose of responsibilities by also being involved with BanG Dream, this could simply be related to reducing her workload, since she was previously diagnosed with Vocal Cord Edema.
That being said, Bushiroad have neither confirmed nor denied that her stepping down was because of her prior health issues.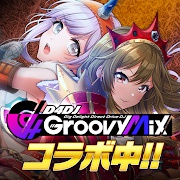 D4DJ Groovy Mix
Android, iOS
From original songs with the theme of DJ, anime, special effects, J-POP cover songs, More than 130 songs including famous drama songs, game instrumental songs, and original songs by artists have been implemented! The new rhythm game "D4DJ Groovy Mix" is here!
---
Check This Out Next
---